Stay Encouraged
Published February 14, 2017
As a leader in a fast-paced society, how practical it is to continue investing in yourself while also supporting others?
After years in ministry, I have learned that above anything else, the most important gift you can give to yourself as a leader is to stay encouraged.
Whether a leader in the business sector, your home or the classroom, keeping yourself encouraged is an indispensable gift you can not afford to lack.
 THE LOSS OF SPIRIT
Before we discuss encouragement, let us first talk about the spirit of discouragement. Discouragement is defined as "a loss of confidence and enthusiasm; dispiritedness." Dispiritedness: the loss of spirit. Spirit, the unique gift and key component connecting us to our creator is lacking. Discouragement then is the loss of spirit. This manifests as devastating potential to tear us away from the very fabric that makes us human. When we are discouraged, a vital part of our humanity is weak, and we're spiritually sick.
When we are discouraged, we enter a doorway that leads to situations our encouraged self wouldn't partake in. Think about it, has anyone ever said:
"I'm feeling so encouraged today, I think I want a divorce."
"You know, I'm feeling so encouraged that I would like to cheat on my spouse."
"My boss was so encouraging today, I'll cope with illegal drugs."
If you felt ridiculous reading those sentences, it only proves the point. So much of life's major valleys are preceded by discouragement; a loss of spirit and chipping away at what makes us fully us.
 FOLLOWING CHRIST'S EXAMPLE
 In the Gospel of Mark chapter 1:21-39, we find Jesus returning from a full day of ministry. After preaching in the synagogue on the Sabbath day, he returns to the home of Simon and Andrew where the entire town has gathered outside his doorstep. He continues healing the sick and the demon-possessed. Eventually, before the sun was up, Jesus sneaks away to be in solitude and spend time in prayer.
As the lead pastor of a local church, I can only imagine the overwhelming sensation Jesus felt when he arrived at a home to rest but is instead greeted with need after need. It is unclear in the text just how many people Jesus healed that night, but I can imagine the pressure to continue doing good, to continue healing and to continue spreading the Good News.
After a morning of preaching at three services, praying for people and spending time in ministry, I look forward to heading home to rest and spend the remainder of my day with my beautiful wife and three children. I try to imagine just how tired Jesus was as he saw all of these people who needed him, and I wonder how he continued healing people after making the journey from Capernaum.
Thankfully, Mark tells us. When all is said and done, before the sun rises on a new day, Jesus intentionally set time aside to care for His spirit. Intentionally, He left the comforts of the house to find a solitary place and pray. Although being fully God and fully man, Jesus needed to remain connected to the Father.
Following a powerful moment of ministry, Jesus found a way to encourage himself as a leader, and model how leaders today can remain encouraged. The early morning time spent in solitude was enough for Jesus to remain aligned with the Father and in step with His mission.
He needed time away from people. He needed time away from responsibilities, and if Jesus, the Son of God needed intentional time to connect with His Father, I think it's safe to say we do as well.
If you look at this story closely, people went looking for Jesus and His time of solitude was interrupted. Jesus was being pressured to do more. Today, this shows a crucial aspect of what it means to be human.
As leaders we need to acknowledge that we have a limited capacity.
Jesus got away because He needed to get away. Not only did He need to get away, He needed to be with The Father. He retreated to a solitary place, a sacred place, a place to pray.
THE POWER TO SAY NO
In this story, Jesus does something else to stay encouraged. He walks away from people. Gasp! Jesus, the one who came not to condemn the world but forgive the world of their sin, walked away from people. Yes! If you want to stay encouraged, sometimes you will need to find the courage to walk away from people.
Some of us need to wake up in the morning, look squarely into the mirror and declaratively say "I have permission to say No." Some of us forget that. You don't have the answer for every person, for every problem, for every need.
 If you want to stay encouraged, you need to learn to walk away from the good opportunities, because keeping your heart encouraged is more important than being the answer for every problem.
Jesus did what He needed to do to stay encouraged and connected to the Father, even when it did not make sense to those around Him.
 KNOWING YOUR MISSION
Finally, the reason Jesus could do these first two things is because he understood this last thing. He had an understanding of the big picture of life, and specifically of His life. The disciples tell Jesus, "everyone is looking for you." To this Jesus replies, "Let us go somewhere else, to the nearby villages. So I can preach there also. That is why I have come." Jesus had a big-picture understanding of His purpose, and that navigated Him through some rough terrain. He withdrew to be alone and walked away from people because He knew why He had come. Jesus knew that in order to fulfill His mission, He would have to make tough choices between the good things and the God things. Jesus had to continue on, not out of a lack of compassion and love, but because of compassion and love.
 TRUSTING THE FAITHFULNESS OF GOD
Encourage yourself today and know that because of God's great compassion and love for us, God is always navigating our lives. There will be times where our circumstances may not look or feel good to us in the moment.
One of my guilty pleasures, hands down, is home makeover shows. However, what draws me into this show time and time again, is not the masterpiece we see when the show is over, but the middle of the makeover process. Nothing is shiny or put together, but the contractor brings the homeowners in and shows them the progress being made. Time and time again the homeowners are confused, frustrated and scared. All they are able to see from their limited perspective is debris, and holes lining the walls. It is then that the contractor will begin to unfold the big picture. They share about the new floors, the open concept kitchen created for dinner parties, the new lighting that will make the space feel larger and more inviting. As the contractor continues to reveal what is to come, the perspective shift from the homeowner is loud and clear. Faith has been restored; they put their trust in the contractor once again, and cling tightly to the promises that have been made, even while they are in the midst of construction.
 Regardless of what your circumstances are today, I urge you to stay encouraged.
May we trust the unyielding love and faithfulness of God. May we intentionally seek time in solitude and remain connected to our Father, in touch with our specific mission and purpose. My brother, my sister, today may you give yourself the best gift you ever could, and stay encouraged.
Never miss an inspiring leadership insight or the latest leadership news!
About the Author(s)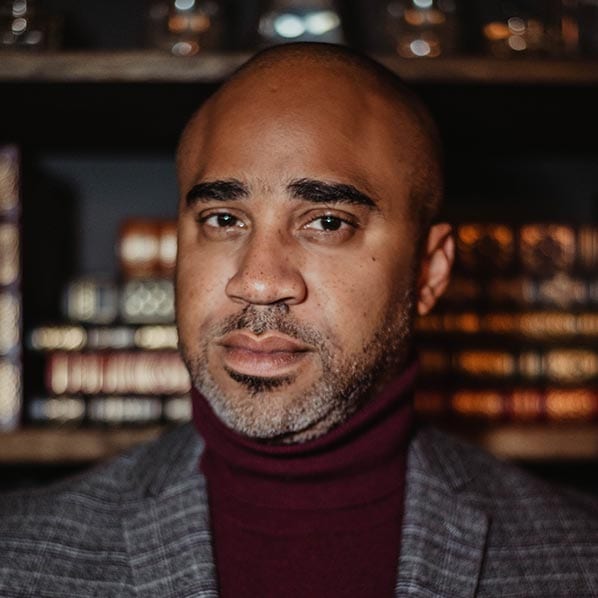 Founder & Lead Pastor
Albert Tate is the founding pastor of Fellowship Church—one of the fastest-growing multiethnic churches in the United States. He began in ministry pastoring just a few families at Sweet Home Church in Mississippi before serving the historic Lake Avenue Church in Pasadena, California. Hearing the call from God to plant a church, Albert and his wife, LaRosa, launched Fellowship Monrovia in January 2012. In its short history, this Gospel- centered, multiethnic, intergenerational church has already established a solid foothold in the region for life transformation to the glory and honor of Christ. As a dynamic communicator, Tate is passionate about sharing the Gospel of Jesus Christ both to the local church and the global community. Blending the power of storytelling with a good sense of humor, Tate enjoys illustrating God's amazing grace and love in church, academic and conference settings. Additionally, Tate serves on the Board of Trustees at Azusa Pacific University, the Global Leadership Network and Global Church Planting Organization, Stadia. He was recently published in Letters to a Birmingham Jail: A Response to the Words and Dreams of Dr. Martin Luther King Jr. and in 2018, he launched the Albert Tate Podcast.
Years at GLS 2015, 2020, 2021