Summit Faculty Share Wisdom for a Season of Crisis 
Published May 13, 2020
To serve you in this difficult season, we've been compiling and curating the most relevant resources to help you lead during a season of crisis. Below, check out just some of helpful advice we've curated from former and upcoming Summit faculty.  
Dr. Henry Cloud is hosting a free weekly radio show, and his advice could not be timelier and more supportive for the season we're in! Watch Now >>

Danielle Strickland hosted a podcast episode about what really matters in this season. Tune in>> 
John Maxwell hosted an event in April where he shared practical and timely advice to help you lead yourself and your team through the challenges we face today. Watch the replay >> 

Brené Brown shares wisdom for getting through this current season. She talks about how we can choose courage over comfort as we adjust to a new normal during the coronavirus pandemic. She suggests doing family check-ins, telling people "where you are" emotionally and finding ways to fill the gaps as a family. Watch now >> 
Joseph Grenny recently hosted a webinar series to discuss the crucial skills required to lead your company through COVID-19 and its aftermath. Access the webinar >> 
 Simon Sinek is someone to follow on social media where he's been posting daily on LinkedIn, Facebook and Instagram. Check out some of his incredible insight on LinkedIn>> and Instagram >> You can also join Simon Sinek's book club! Join the book club >> 
Albert Tate's weekend service message a few weeks ago was one not to miss. Check out what he had to say about how the promise comes out of the problem, Gospel certainty in an uncertain world… and whether or not God is up to something bigger. Watch the service >> 
Michael Todd, our upcoming GLS faculty speaker in 2020, is also going viral these days! Check out some of his latest updates on YouTube. Here are two of our favorites: 
More Contagious Than Corona >>
How To Handle Anxiety When Everything Is Changing? >>

Vanessa Van Edwards, another upcoming 2020 faculty member is going to knock your socks off. Check out what she has to share about communication in a digital age. Watch now >>
 
Marcus Buckingham is another thought leader to follow on social media. Check out his timely, encouraging and heartwarming advice for such a time as this. Follow Marcus >> 
T.D. Jakes was recently seen on CBS This Morning talking about how there's nothing like a common enemy to bring about unity. Watch now >>
Erwin McManus is another great leader to follow on social media in this season. Check out his viral videos on his Facebook page! Follow Erwin on Facebook >> 
Never miss an inspiring leadership insight or the latest leadership news!
About the Author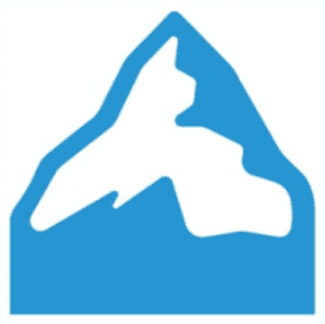 GLN Staff Writer
globalleadership.org
The Global Leadership Network is a community committed to learning from each other and using our influence to accomplish God's purposes on earth. No matter where your influence is, when you commit to grow your leadership, everyone around you wins—businesses work for good, communities are transformed and churches thrive! Both global and diverse, our network includes partners in 1,400+ cities and 135+ countries. We are committed to deliver fresh, actionable and inspiring leadership content both at The Global Leadership Summit, and year-round through our digital platforms.
Years at GLS All