Tim McTavish: The Power of Generosity at Work
Published November 26, 2020
In partnership with the National Christian Foundation (NCF), the Global Leadership Network is presenting a four-part article series to highlight strategic ways to maximize your financial stewardship and increase your joy in giving. In Part 4 , we will explore the topic of generosity at work. 
Tim McTavish was working late one evening in the call center of the company he owned, InsureMe, when he had a life-changing encounter with one of his employees.
"This young man–with a very intimidating punk-rock style tattoos, spiked hair and chains–approached me after work when everyone else was gone for the day. I was sitting in a cubicle directly behind him, and as he finished up his phone call, he turned around, put his elbows on the little half-wall between us, looked down at me and said, 'Tim, do you know Jesus?'"
This was a turning point for Tim, because he did, in fact, know Jesus and was very active in his church. But in this moment, he realized how much he had compartmentalized his faith and his work life. "It really shocked me that this kid, who didn't fit my profile of a Jesus follower, had the guts to evangelize me, his boss," Tim says. "He really exposed my lack of faith in the workplace."
"Why doesn't he know that I know Jesus? Why doesn't he see anything in me that would make that obvious to him? And why does he have the guts to share and I don't?
As he drove home that night, he thought, "Why doesn't he know that I know Jesus? Why doesn't he see anything in me that would make that obvious to him? And why does he have the guts to share and I don't? It really hit me pretty hard," Tim says, "in a good way."
It had never occurred to him that his work could be his ministry.
At this point in life, Tim was a young, driven entrepreneur running an innovative start-up, built on his idea for matching consumers and insurance agents in a competitive way, similar to the way Lending Tree matches homebuyers with mortgages.
But the company had a big problem. Tim says, "Our average turnover was about 300 percent, meaning the average length of stay was four months for employees. Due to the harsh behavior of some upper management, we would have people leaving in tears and leaving on their lunch breaks and never coming back. It was just an odd, ugly work environment, and one I was not very proud of."
Tim knew things had to change, but there was another heartbreaking event that cemented his resolve to transform his company. Tim's office manager, Terry, was hospitalized and underwent surgery to have his kidney removed. After Terry had been in the hospital for a week, Tim got a call from the nurses' station. Terry was asking for Tim to come see him.
When he arrived at the hospital, Tim was unprepared for the scene in Terry's room. "He was in intensive care, on dialysis with tubes coming in and out of his body," Tim says. "He couldn't talk, but he mouthed the words, 'Pray for me.' He knew that I went to church, but I had never prayed for people like that publicly. I promised to pray for him and then I went home."
Soon after that visit, Terry passed away. As Tim sat at Terry's funeral a few days later, his heart was crushed. He says, "As I sat in a church that Terry had never stepped foot in, listening to a pastor Terry had never met give his eulogy, it just hit me that I was Terry's pastor. I was the closest connection that Terry had with anybody who supposedly knew Jesus, and I had let him down in his hour of greatest need."
Within days of Terry's death, Tim was given a copy of Larry Burkett's Business by the Book. As he read it, he realized that his workplace could be the place where he could both demonstrate and share the love of Christ. "I was in my mid-30s, and I should have known," Tim recalls. "But right then and there, I committed my business to the Lord."
Soon, he and his employees were developing four core values for the company. Tim says, "The first was love. When I told our employees we were going to be a company of love, I didn't even know what it was going to look like. But I knew love was the first value I wanted to be known for as an organization, and we were going to define it the way Jesus did, treating others as we would want to be treated and serving others like Jesus did."
They adopted integrity, leadership and innovation as the other three values. Then they put in a number of systems and standards to embed those values into the culture of the workplace.
"We began tithing on our proceeds," Tim explains. "And with that money, we created an employee giving program. We came up with a system where the company would match three to one what the employees gave to charitable organizations, up to $10,000. I told the employees it had to be to an organization that wouldn't oppose anything Jesus would stand for and left it at that.
Next, they set some goals. For example, one quarterly goal was to get to 90 percent of employees contributing at least $100 a year, or $5 a paycheck, to a nonprofit. "I said if we got to 90 percent they could shave my head. That was in January, and we live in Colorado," Tim says. "Let me tell you, that was a cold winter for me!"
It was just an odd, ugly work environment, and one I was not very proud of.
They also set up a volunteer service program. Any employee or member of their household could go on a volunteer service trip and the company would cover up to half the cost, plus half of the time off. As soon as they announced this benefit, Tim had employees organizing home-building trips to Mexico, going to Africa to work on orphanages and many other worthwhile endeavors. "I was so impressed with their giving," Tim says, "and it really opened my eyes to the power of generosity."
Tim's eyes were also opened to another unexpected benefit of these changes–the positive impact to their workplace culture. It improved the bottom line. The company was ranked in the top 25 best places to work in America in the small-business category for four years. One year, they were number two on the list.
"It was such a fun environment. I could hardly wait for Monday morning. Our turnover was under 10 percent and we grew to about 75 employees."
All in all, Tim spent 16 years with InsureMe before he had the opportunity to sell it. As he looks back over his experience there he says, "For the first eight years running the company, we struggled and struggled. I tell people we were focused on the bottom line and never had any. I was surprised that we even remained in business. But a year or two after we started focusing on our culture and our people, and creating what I call a God-honoring workplace, things changed dramatically."
His number-one piece of advice? "I tell people who ask about integrating their faith and their work that the single greatest thing you can do is tithe on your profits and involve your employees," he says. "That's going to change the culture more than anything, because it demonstrates you are all part of something bigger."
I tell people we were focused on the bottom line and never had any. I was surprised that we even remained in business.
Tim has recently launched Givingzone.com, an online-giving platform for schools and team fundraising, and teaches at Colorado Christian University where he enjoys encouraging his students to see their workplace as their ministry. He says, "I love teaching in a Christian context—I get to share stories with young people about how to integrate their faith in their work and what it means to recognize that God owns all of our resources."
He is also busy helping build a generous community in Colorado through his work with the National Christian Foundation (NCF) in their Rocky Mountains office.
"After I set up my Giving Fund with NCF, my involvement there has introduced me to other like-minded Christian entrepreneurs, givers and faith-driven investors who have helped shape my thinking about how to give, how to invest and how to wisely steward my resources."
Reflecting on his journey so far, Tim says, "I thank God for ample grace, because the Lord knows I've needed it. God had to hit me upside the head with a handful of different things to change my whole view of business. I tell my story to inspire others to not make the same early mistakes that I did. Instead of focusing solely on the bottom line, when you place the priority on people, generosity, love and your culture, God blesses!"
This post was written by Sheila Dolinger and originally appeared on the National Christian Foundation website here. For more information about the NCF's generosity and giving strategies, contact Joe Pringle at CONTACT.
Never miss an inspiring leadership insight or the latest leadership news!
About the Author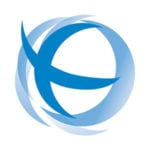 National Christian Foundation (NCF)
National Christian Foundation is a charitable giving ministry that provides innovative, tax-smart giving solutions for Christian families and their advisors. Since 1982, they've sent more than $11 billion in giver-recommended grants to 63,000 charities.