Powerful Leadership Insights Caught on Video from Day One at GLS20
Published September 15, 2020
The Global Leadership Summit 2020 brought our audience incredible inspiration and insights as we lead through a challenging season. In these short excerpts from day one's sessions, reflect on the powerful moments and messages that sparked new ideas and challenged our audience to sharpen their leadership skills to positively influence the world around them.
Craig Groeschel Shares What the World Needs
Craig Groeschel kicked off GLS20 with a powerful talk on Leading Through the Dip. In this excerpt he shares what the world needs and why leadership is so critical right now.
Nona Jones Shares What Leaders Should Do in Difficult Times
Nona Jones challenged our audience with the powerful talk, Safe is Insufficient. In this excerpt she shares what leaders need to do when faced with difficult challenges.
Rory Vaden Shares How You Can Bring Life Into Any Endeavor 
Rory Vaden challenged our audience with a new perspective on productivity, and how to actually multiply your time. In this excerpt he shares how you can bring life into areas of your life where you want to bear fruit and multiply.
Sadie Robertson Huff Shares Why Leaders Need to Be Students
During The Global Leadership Summit in 2020, Sadie Robertson Huff challenged our audience during her interview to be both confident and humble, while continuing to learn and grow as students of life.
Kaká Engages in Q&A via Zoom during GLS20
Kaká challenged our audience during an incredible interview on what it takes to be a true champion. In this Zoom call interview, he answers personal questions about his leadership.
Bishop T.D. Jakes Shares Why Leaders Need to Get Out of Their Comfort Zone
Bishop T.D. Jakes challenged our audience with a powerful talk, The Metrics of Migrative Leadership. In this excerpt he shares why it's important to get out of your comfort zone.
To hear more from these incredible leaders, join us online or in-person at a participating host site for the GLS20 Replay on October 22-23, 2020 or November 6-7, 2020. Catch these speakers and more, as well as experience all the incredible entertainment and programming from the live event in August!
If you're unable take part in the Replay events, don't worry! You can also catch this amazing content with GLS On-Demand where you can access 14 of the 16 full-length talks for one year, giving you time to watch at your convenience.
For more powerful moments from GLS20, check out the video excerpts from day two >>
Never miss an inspiring leadership insight or the latest leadership news!
About the Author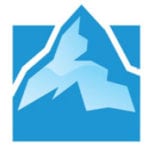 GLN Staff Writer
Globalleadership.org/Summit
The Global Leadership Summit (GLS) is a two-day infusion of actionable leadership insights and inspiration broadcast to hundreds of host sites across the United States every August. In the following months, the GLS is translated, contextualized and hosted by local leadership committees at hundreds of locations across Africa, Asia, Latin America, Europe and the Middle East. This global event convenes a world-class faculty who share their distinct perspectives and expertise, inspiring and equipping people around the world with practical leadership skills that can be applied within their context, wherever they have influence, and used to empower positive transformation where it's needed most. Attracting an audience that represents various industries, including marketplace, non-profit, healthcare, education, government, ministry and corrections, the GLS has become a unique platform, unlike any other, bringing people together to not only empower better leadership within the organizations they represent, but in a growing number of cases around the world, this event also acts as a catalyst for organic local movements initiating systemic, city-wide change. What started as a single event back in 1990's, the GLS has grown to attract tens of thousands of people today.