The GLSnext Event Series FeaturingJason Dorsey and Nona Jones
Live on February 4, 2020
The GLSnext Event Series
While The Global Leadership Summit is two days of fresh, actionable leadership content designed to ignite transformation, the GLSnext Event Series is a curated string of 90-minute events that have been strategically positioned throughout the year to inspire continued leadership growth. Additionally, the February 2020 event includes time for discussion and a Q&A session with both Jason Dorsey and Nona Jones.
Get Tickets
Join us on Tuesday, February 4, 2020, for fresh, actionable insights in continuing your leadership journey.
Time: 2:00 – 3:30pm CT (12:00pm PT, 1:00pm MT, 3:00pm ET, 4:00pm AT, 4:30pm NT)
Note: This broadcast is authorized for viewing only in the U.S. and Canada
BONUS GIFT: Get video-on-demand access for three days after the event with your paid registration. So, you can rewatch the full event featuring Jason Dorsey and Nona Jones as many times as you want during the 3-day window.
$29.00 USDSouth Barrington, IL
Join us at the live event in South Barrington, IL, and get a free copy of Success from the Inside Out: Power to Rise from the Past to a Fulfilling Future by Nona Jones. 
$9.99 USDIndividual Online Stream
Stream the live event online from work, home or your local coffee shop. The stream is authorized for individual viewing only.
Jason Dorsey
#1 Rated Gen Z & Millennial Speaker; Researcher
Jason Dorsey is President of The Center for Generational Kinetics, which delivers research, speaking and consulting to separate generational myth from truth for leaders around the world. His team has repositioned global brands to win each generation and taken clients from last to first in both employee retention and customer growth. Considered the #1 generations speaker and researcher and called a "research guru" by Adweek, Dorsey uses original data-driven research to explain generational behaviors.
Nona Jones
Head of Global Faith-Based Partnerships; Facebook
As the Head of Global Faith-Based Partnerships at Facebook, Nona Jones leads the company's  work with faith-based organizations around the world.  Nona was appointed to an executive role with a Fortune 100 company at only 23 years old. Since then, she has led award-winning initiatives in public affairs, brokered multi-million dollar business deals, addressed the United Nations, and championed juvenile justice and education policy reform in the halls of Congress—all under the age of 35.  Nona Jones is a rare combination of preacher, author, business executive, entrepreneur, media personality and worship leader. She has been profiled by ESSENCE Magazine as an "Under 40 Woman to Watch" and has been featured on TBN, CBN News and The Word Network. Her new book, Success from the Inside Out, helps leaders choose not just empty success, but fulfilling success.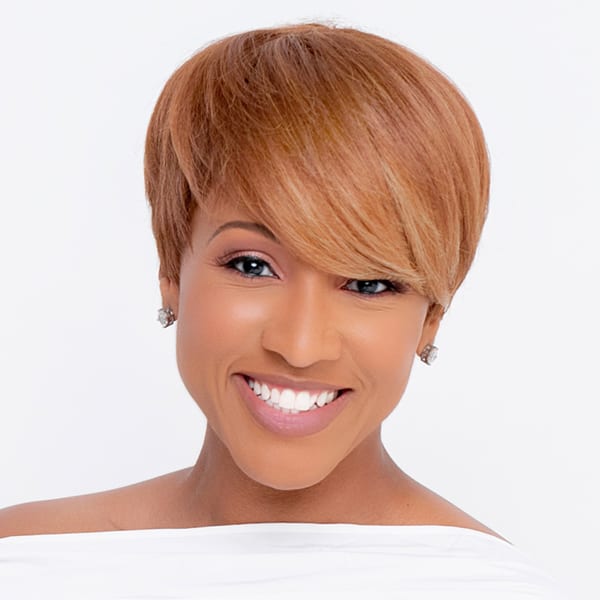 Danielle Strickland
Pastor, Author; Justice Advocate
Danielle Strickland is currently based in Toronto, Canada. She loves Jesus and she loves people. She is the author of 5 books with her most recent being The Ultimate Exodus: Finding Freedom From What Enslaves You. She is host of DJStrickland Podcast, ambassador for Compassion International and Stop the Traffik. She is also the co-founder of Infinitum, Amplify Peace and The Brave Campaign. Danielle is a mom of 3, wife to @stephencourt and has been affectionately called the "ambassador of fun."