---
You Have Influence
How are you using it?
The Global Leadership Summit is your opportunity to access a wealth of leadership insight from a world-class faculty ready to equip and inspire you—no matter where you have influence.
When you grow in your leadership and use your influence for good, you can strengthen your relationships, grow your business, revitalize your church, or even ignite transformation in your community! 
Join us in a movement of more than 420,000 people learning together in 124 countries this year.
GET YOUR TICKETS TODAYYour Seat is Waiting at The Global Leadership Summit 2020
As low as...
$139*
REGULAR: $229
*Price as low as $139 per attendee for groups of 16 or more, $149 per attendee for of 6-15 and $169 per attendee for individual(s). Not valid for South Barrington's Main Auditorium. All ticket prices are per-person, in USD, for registration to attend at a U.S. site. Guests from other countries please contact your GLN or GLS office. Discounted pricing is available for full-time students, faculty, first-responders and members of the military. Additionally, teachers, nurses and other qualified guests may be eligible for continuing education credit. Please call 800-5701-9812 to learn more about CE credit.
| Ticket Group | Number Tickets | Regular Pricing | Super Early Bird | Savings |
| --- | --- | --- | --- | --- |
| Individual/Small Team | 1-5 | $229 each | $169 each | $60 per ticket |
| Team | 6-15 | $189 each | $149 each | $40 per ticket |
| Large Group | 16+ | $169 each | $139 each | $30 per ticket |
Get Your Infusion of Actionable Leadership Insights & Inspiration
The Global Leadership Summit is your two-day infusion of fresh ideas, actionable concepts, leadership tools and heartfelt inspiration—kicking off your year-long leadership journey.
We've convened a unique group of 15+ world-class faculty who will share their distinct perspectives, inspiring and equipping you with practical skills you can apply right away.
Topics our faculty will dive into this year include: 
Breaking free from the lies we believe about work
Becoming more agile and inventive
Five permissions to multiply your time
Overcoming fear and problematic power dynamics in teams
Leveraging science-based research to increase connection opportunities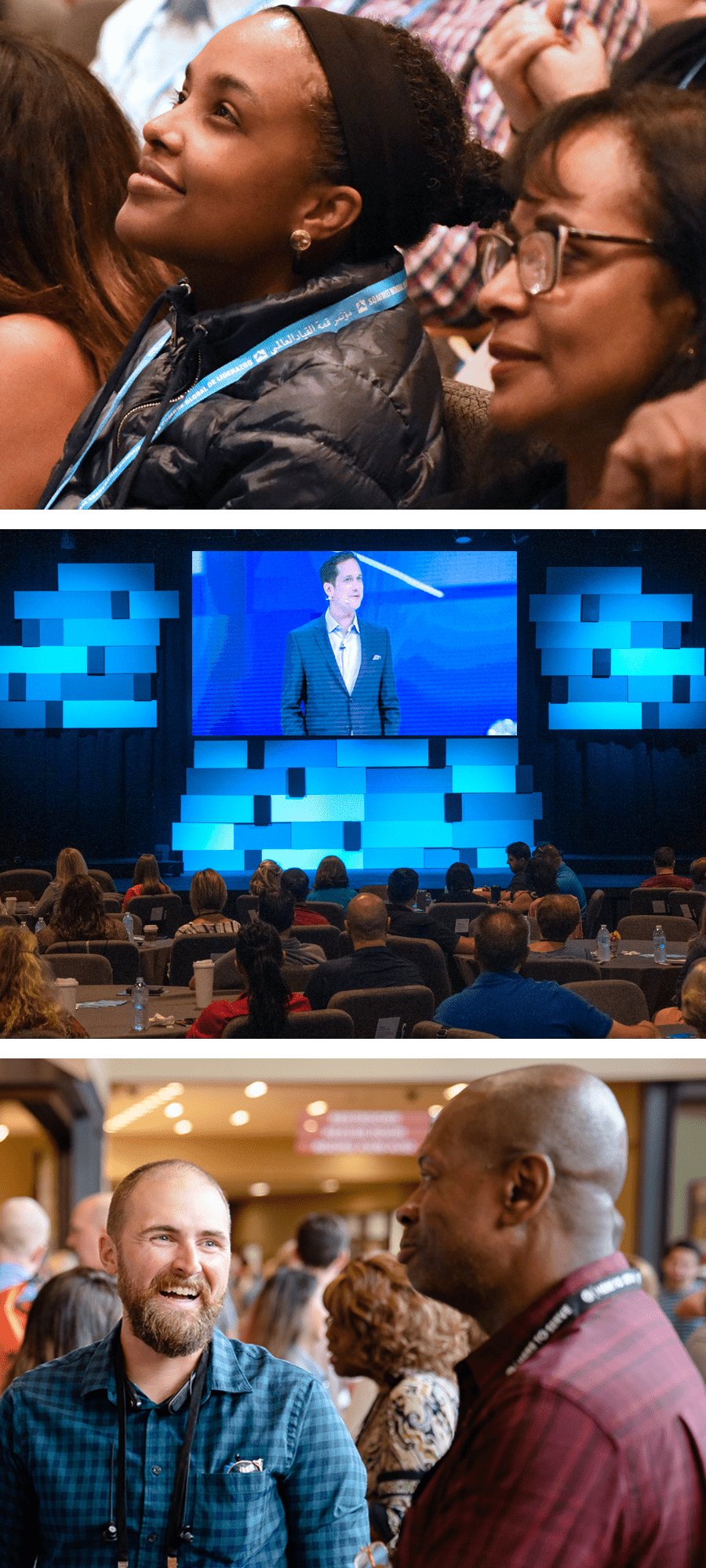 Learn From a World-Class Faculty
Just some of the faculty's areas of expertise include: Maximizing teams, Unlocking strengths, Accelerating innovation, Courageous leadership, Influence for the good, Productivity, Staying relevant, Communicating for success, Strength for the journey, Predicting performance, and many more!
*Faculty lineup and topics subject to change. Additional faculty and guest artists to be revealed.
CRAIG GROESCHEL
Founder & Senior Pastor, Life.Church; Best-Selling Author; Champion of the GLS
CRAIG GROESCHEL
Craig Groeschel is the founder and senior pastor of Life.Church, an innovative church meeting in multiple U.S. locations and globally online. Known for its missional approach utilizing the latest technology, Life.Church is the creator of the YouVersion Bible App—downloaded in every country worldwide. Groeschel was named in the top 10 U.S. CEO's for small and midsize companies by Glassdoor. Traveling the world as a champion of The Global Leadership Summit, Craig Groeschel advocates to grow leaders in every sector of society. He is the host of the Craig Groeschel Leadership Podcast with over 1.5 million downloads a month and a New York Times best-selling author. His latest book is Hope in the Dark.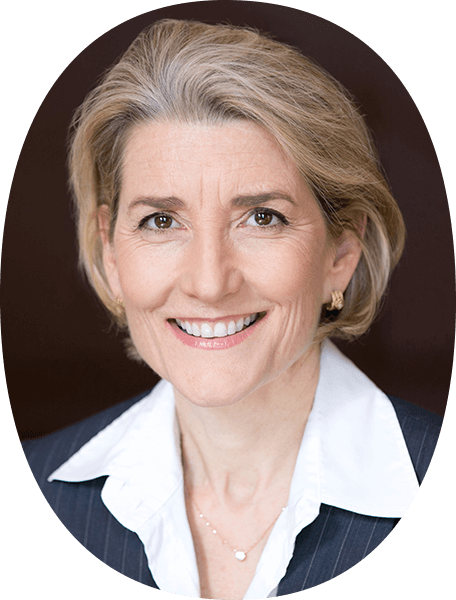 AMY EDMONDSON
Novartis Professor of Leadership and Management at the Harvard Business School; Author
AMY EDMONDSON
Amy Edmondson has been recognized by the biannual Thinkers50 global list of top management thinkers since 2011. She is the author of four books, including Teaming: How Organizations Learn, Innovate and Compete in the Knowledge Economy, exploring why teamwork is so important in today's organizations—and why it is so challenging. Her most recent release: The Fearless Organization: Creating Psychological Safety in the Workplace for Learning, Innovation, and Growth offers practical guidance for teams and organizations who are serious about finding success in today's modern economy.
KAKÁ
Brazilian Retired Soccer Phenomenon; FIFA World Player of the Year
KAKÁ
A Brazilian football (soccer) legend, Ricardo Izecson dos Santos Leite, famously known as Kaká, is one of only eight players in history to have won the Ballon d'Or, the FIFA World Cup and the UEFA Champions League. As the first sportsperson to amass 10 million followers on Twitter, he is considered one of the most famous athletes in the world. Starting his
professional career as an attacking midfielder at the age of 18 with the Brazilian football club, São Paulo FC, he quickly became a critical member of the Brazilian national team. Before retiring in 2017, Kaká, spent most of his famed career with AC Milan and playing for Real Madrid. Additionally, he captained the inaugural campaign of the MLS Orlando City Football Club as its first designated player. Throughout his career, Kaká's leadership on the field has earned many awards and achievements including the Ballon d'Or, FIFA World Player of the Year, MARCA Legend Award and AC Milan Hall of Fame. Listed to Time's 100 Most Influential List for two consecutive years, he is also a UN Ambassador for the World Food Programme.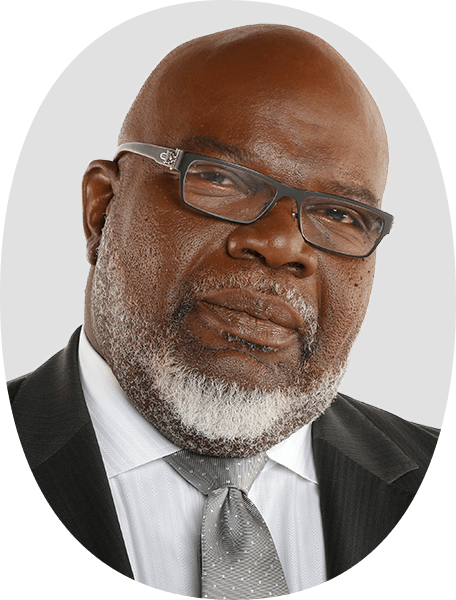 T.D. JAKES
Senior Pastor, The Potter's House; Visionary and Entrepreneur; Best-Selling Author
T.D. JAKES
Bishop T.D. Jakes has a proclivity to disrupt the status quo, and is one of the most globally-recognized influencers in business, education, film and entertainment. With his earnest approach, Jakes has been able to reach millions of people from all socioeconomic backgrounds, races, nationalities and creeds. Senior pastor of The Potter's House, a global humanitarian organization and 30,000-member church, Bishop Jakes' presence spans digital media, film, television, radio and books, including his most recent books, Crushing and Planted on Purpose.
BETH COMSTOCK
Director at Nike; Author; Led innovation at GE & NBC; 20 Most Influential Communicators
BETH COMSTOCK
Beth Comstock is the former GE Vice Chair and CMO, where—for two decades—she led efforts to transform a process-heavy culture to a faster, more agile and inventive one. Prior to GE, Comstock was President of Integrated Media at NBC Universal, overseeing the company's digital efforts, including early development of hulu.com. Listed on Forbes' "100 Most Powerful Women" and PR Week's "20 Most Influential Communicators," Comstock helps incubate new companies and advises business leaders to accelerate growth and innovation. She is also a Director for Nike, a top-ten LinkedIn influencer and her first book, Imagine it Forward: Courage, Creativity, and the Power of Change, offers lessons from a life of continual transformation that inspire others to embrace our rapidly changing world.
MARCUS BUCKINGHAM
Best-Selling Author; Global Researcher; Strengths Revolutionist
MARCUS BUCKINGHAM
Marcus Buckingham is a global researcher, thought leader and leading expert on talent, focused on unlocking people's strengths, increasing their performance, and pioneering the future of how people work. A former senior researcher at Gallup Organization, he now guides the vision of ADP Research Institute as Head of People + Performance. He is the author of nine books, including First Break All the Rules, and Now Discover Your Strengths, two of the best-selling business books of all time. His latest release— Nine Lies About Work: A Freethinking Leader's Guide to the Real World —takes an in-depth look at the lies that pervade our workplaces and the core truths that will help us change it for the better.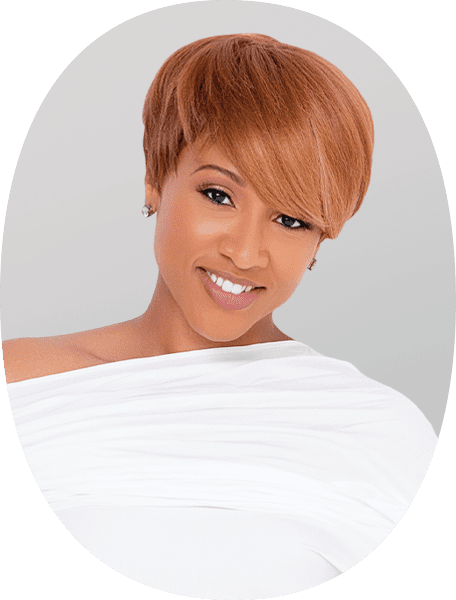 NONA JONES
Author; Entrepreneur; Pastor; Head of Faith-Based Partnerships at Facebook
NONA JONES
As the Head of Global Faith-Based Partnerships at Facebook, Nona Jones leads the company's work with faith-based organizations around the world. Jones was appointed to an executive role with a Fortune 100 company at only 23 years old. Since then she has led award-winning initiatives in public affairs, brokered multi-million-dollar business deals, addressed the United Nations and championed juvenile justice and education policy reform in the halls of Congress—all under the age of 35. Jones is a rare combination of preacher, author, business executive, entrepreneur, media personality and worship leader. She has been profiled by ESSENCE Magazine as an "Under 40 Woman to Watch" and has been featured on TBN, CBN News and The Word Network. Her new book, Success from the Inside Out, helps leaders choose not just empty success, but fulfilling success.
MICHAEL TODD
Co-Lead Pastor, Transformation Church; Author; Social Media Influencer
MICHAEL TODD
In 2015, Michael Todd and his wife Natalie were entrusted with the leadership of Transformation Church by the founding Pastor. With a vision to reach their community, city and world with the Gospel in a relevant and progressive way, they've grown rapidly—each week, their church serves 5,000 attendees live and more than 20,000 watching online. Todd's influence reaches far beyond the church walls with viral expansion on social media, including five of his talks with over 1 million views on YouTube alone. Todd is releasing his first book in April 2020, Relationship Goals.
LYSA TERKEURST
President of Proverbs 31 Ministries; Best-Selling Author
LYSA TERKEURST
Reaching millions of people through her writing and teaching, Lysa TerKeurst is the President of Proverbs 31 Ministries and founder of COMPEL Writer Training. TerKeurst has been published in many publications, featured on Fox News, Oprah and The Today Show and has been awarded the Champions of Faith Author Award. She is the best-selling author of more than 20 books, including It's Not Supposed to Be This Way: Finding Unexpected Strength When Disappointments Leave You Shattered and Uninvited: Living Loved When You Feel Less Than, Left Out, and Lonely. She is also releasing a new book in October, Forgiving What You Can't Forget.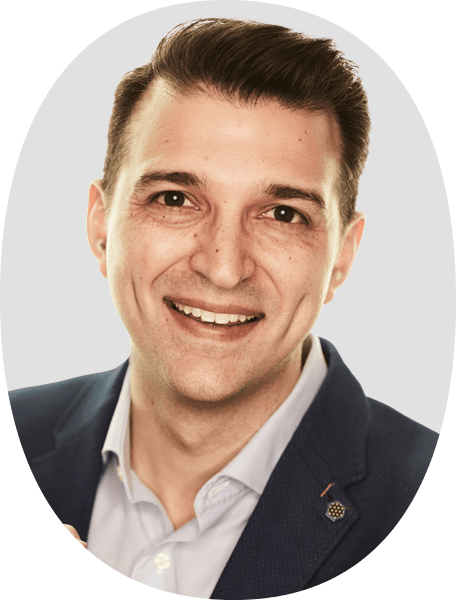 RORY VADEN
Co-Founder of Brand Builders Group; Hall of Fame Speaker; Best-Selling Author
RORY VADEN
A recognized expert in business strategy and leadership development, Rory Vaden a New York Times best-selling author, and Hall of Fame speaker. Vaden's pioneering firm, Brand Builders Group, specializes in helping leaders become more respected, trusted, recognized and influential. His insights have been featured in The Wall Street Journal, Forbes, CNN, Entrepreneur, Inc, on Fox News. He was also named as one of the top 100 leadership speakers in the world by
Inc. Magazine and Entrepreneur Magazine calls him "One of the world's leading productivity thinkers." Vaden's latest book, Procrastinate on Purpose: 5 Permissions to Multiply Your Time.
Attend at a Convenient Location Near You
The Global Leadership Summit will be telecast live in HD from the Willow Creek Campus near Chicago to over 675+ locations across the United States on August 6th and 7th, 2020.
There are hundreds of host sites across the country ready to welcome you into a local experience where you can network with influencers and leaders in your community in addition to furthering your leadership skills. But if you're unable to join a local host site, don't miss out—join us for an online streaming experience. Get your tickets today!
Frequently Asked Questions
Stay Up-to-date With The Latest From The Global Leadership Summit
Be the first to get real-time Summit updates, exclusive Summit previews, and limited Summit offers sent directly to your inbox.