---
The Global Leadership Summit is your opportunity to access a wealth of leadership insight from a world-class faculty ready to equip and inspire you—no matter where you have influence.
When you grow in your leadership and use your influence for good, you can strengthen your relationships, maximize the impact of your church, business or organization, or even ignite transformation in your community!
Join us in a movement of more than 420,000 people learning together in 124 countries this year.
As low as...
$139USD*
REGULAR: $229
*Price as low as $139 per attendee for groups of 16 or more, $149 per attendee for of 6-15 and $169 per attendee for individual(s). Not valid for South Barrington's Main Auditorium. All ticket prices are per-person, in USD, for registration to attend at a U.S. site. Guests from other countries please contact your GLN or GLS office. Discounted pricing is available for full-time students, faculty, first-responders and members of the military. Additionally, teachers, nurses and other qualified guests may be eligible for continuing education credit. Please call 800-570-9812 to learn more about CE credit.
| Ticket Group | Number Tickets | Regular Pricing | Super Early Bird | Savings |
| --- | --- | --- | --- | --- |
| Individual/Small Team | 1-5 | $229 each | $169 each | $60 per ticket |
| Team | 6-15 | $189 each | $149 each | $40 per ticket |
| Large Group | 16+ | $169 each | $139 each | $30 per ticket |
The Global Leadership Summit is your two-day infusion of fresh ideas, actionable concepts, leadership principles and heartfelt inspiration.
We've convened a unique group of 15+ world-class faculty who will share their distinct perspectives, inspiring and equipping you with practical skills you can apply right away.
Topics our faculty will dive into this year include: 
Breaking free from the lies we believe about work
Becoming more agile and inventive
Identifying five permissions to multiply your time
Overcoming fear and problematic power dynamics in teams
Leveraging science-based research to increase connection opportunities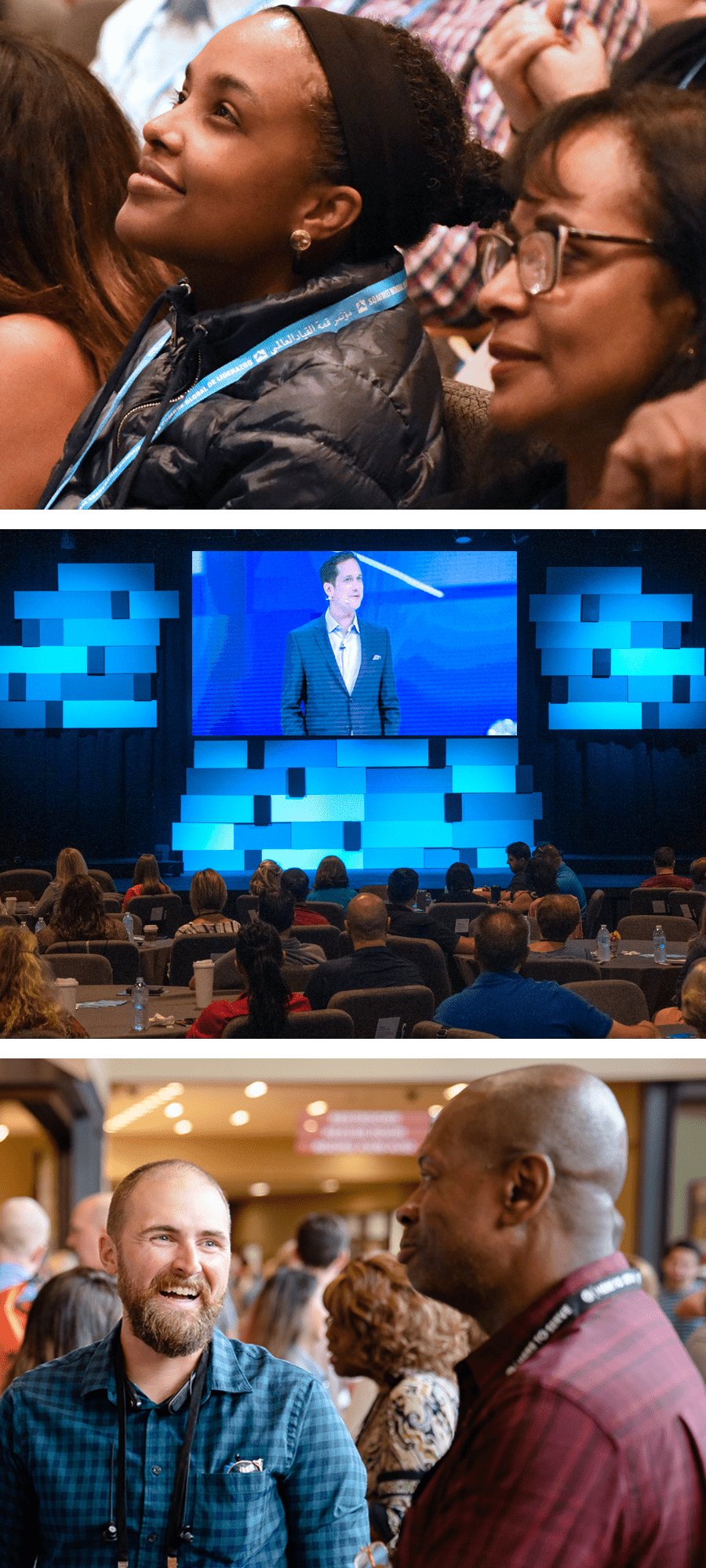 Learn From a World-Class Faculty
Just some of the faculty's areas of expertise include: Maximizing teams, Unlocking strengths, Accelerating innovation, Courageous leadership, Influence for the good, Productivity, Staying relevant, Communicating for success, Strength for the journey, Predicting performance, and many more!
*Faculty lineup and topics subject to change. Additional faculty and guest artists to be revealed.
Attend at a Convenient Location Near You
The Global Leadership Summit will be telecast live in HD from the Willow Creek Campus near Chicago to over 676+ locations across the United States on August 6-7, 2020.
There are hundreds of host sites across the country ready to welcome you into a local experience where you can network with influencers and leaders in your community in addition to furthering your leadership skills. But if you're unable to join a local host site, don't miss out—join us for an online streaming experience. Get your tickets today!
Frequently Asked Questions
Stay Up-to-date With The Latest From The Global Leadership Summit
Be the first to get real-time Summit updates, exclusive Summit previews, and limited Summit offers sent directly to your inbox.