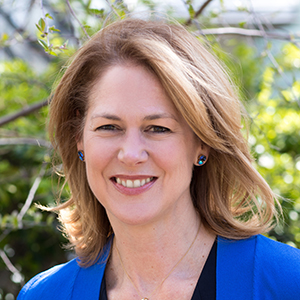 Founder
| Triad Consulting Group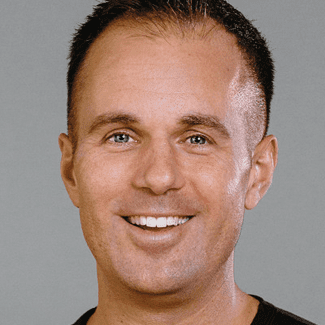 Lead Pastor
| Southridge Community Church (St. Catharines, Ontario)
Published August 20, 2018
Ep 031: Sheila Heen with Jeff Lockyer (Part 1)
Do you need to have a difficult conversation with someone but don't know how to start? In this episode, Harvard lecturer Sheila Heen unpacks the challenging dynamics of these conversations and explores some common ways people get stuck. In part one of this two-part episode, she discusses the "What Happened? Conversation."
On This Podcast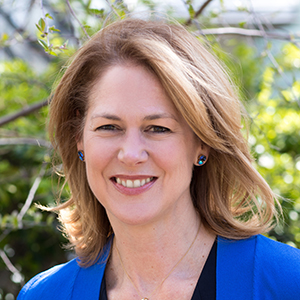 Triad Consulting Group
Sheila Heen has spent more than two decades teaching Negotiation at Harvard Law School, specializing in our most difficult conversations—where disagreements are strong, emotions run high and relationships become strained. Her firm, Triad Consulting, works with executive teams to strengthen their working relationships, work through tough conversations and make sound decisions together. Heen has applied her expertise across a diverse range of companies and cultures including Pixar, Hugo Boss, the NBA, the Federal Reserve Bank, AT&T, and many family businesses, as well as not-for-profits, the Singapore Supreme Court and the Obama White House. She has written two New York Times  bestsellers, Difficult Conversations: How to Discuss What Matters Most, and Thanks for the Feedback: The Science and Art of Receiving Feedback Well.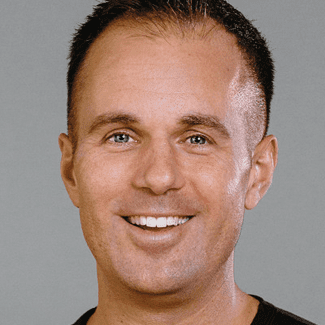 Southridge Community Church (St. Catharines, Ontario)
Jeff Lockyer is the Lead Pastor of Southridge Community Church, a multi-site movement where each location serves a community need in their part of the Niagara Region. He is passionate about leadership development, serving as the Chair of the Board of Global Leadership Network Canada and co-hosting The Global Leadership Summit's GLS Podcast. A former national team runner, Jeff lives in St. Catharines with his wife Becky and three children.
Show Notes
Get free, instant access to GLS Podcast Episode Show Notes. Leverage episode summaries, key takeaways, reflection questions, resources mentioned, related links and applicable downloads, including Show Notes PDF and Episode Audio File (MP3).
DOWNLOADS:
SUMMARY:
Do you need to have a difficult conversation with someone but don't know how to start? In this episode, Harvard lecturer Sheila Heen unpacks the challenging dynamics of these conversations and explores some common ways people get stuck. In part one of this two-part episode, she discusses the "What Happened? Conversation."
KEY TAKEAWAYS:
Engaging in a difficult conversation means we're invested in the thing we're doing or the people we're doing it with.
Using the right words will not solve a difficult conversation. The problems and solutions run deeper.
There's no such thing as a diplomatic hand grenade.
In difficult conversations, we need to shift from message delivery into a learning stance of curiosity.
Difficult conversations have an underlying structure.

The What Happened? Conversation
The Feelings Conversation
The Identity Conversation

In a learning conversation, we acknowledge that we don't have the full information about the situation.
Being curious doesn't mean you abandon your convictions.
True questions are not a matter of punctuation. Some questions are thinly disguised judgments.
Listening is one of the first skills to go in a difficult conversation
Three elements of the What Happened? Conversation

1) Shift from certainty to curiosity.

In most cases we are both right but just talking about totally different things.

2) Shift from blame to contribution.

Blame looks backward, assumes fault and tries to determine who should be punished.
Contribution assumes everyone played some role, even if it was avoiding getting involved.
What we did might be reasonable, but we realize it didn't help.
The purpose of the conversation focuses on how we can work together to get a different outcome.

3) Separate intent and impact.

We often attribute motive and assume the worst.
Other people's intentions are invisible and they're often complicated.
Even with good intentions we have a negative impact on people.
Our good intentions do not sanitize the negative impact.
We need to pull intent and impact apart and hold them both as important.

If we can get curious about what's going on and why, then we'll have a better conversation.
REFLECTION QUESTIONS:
Think about a difficult conversation that you are having or need to have. Which of the following actions might help you move forward in in your situation? (Check all that apply.)
a. I need to realize the right words will not necessarily help the other person understand.
b. I need to shift from certainly to curiosity.
c. I need to shift from blame to contribution.
d. I need to shift from intent to impact.
Commit to doing one (or more) of the above actions to move your conversation forward this week.
RESOURCES MENTIONED:
Difficult Conversations
Program on Negotiation, Harvard Law School
Roger Fisher
Getting to Yes
RELATED LINKS:
Sheila Heen
Triad Consulting Group
Harvard Law School
Jeff Lockyer
The Global Leadership Summit
Show Notes are Exclusively for Podcast Subscribers
Enter your email address to unlock them instantly