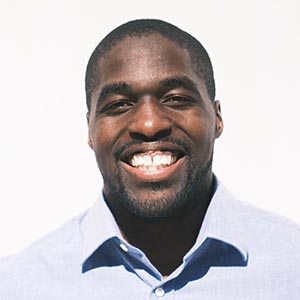 NFL
| NFL Linebacker; Humanitarian; Public Speaker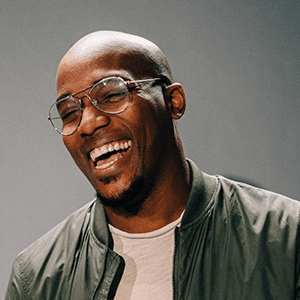 Speaker and Host; Director of City Strategy
| Speaker and Host; The reThink Group
Published December 20, 2019
006 Sam Acho: For Believing in Yourself
If you've questioned yourself, your abilities, or simply wondered how you ended up where you are, you are not alone. Sam Acho knew making it to the NFL can be as likely as winning the lottery, yet through an unexpected–seemingly accidental–journey, he found himself as an NFL player. Join us to hear For the Good co-host, Sam Collier, talk with Sam Acho about how his surprising journey to professional sports taught him to own his abilities, believe in himself and ultimately use his platform to do good through justice work, medical missions and so much more. 
On This Podcast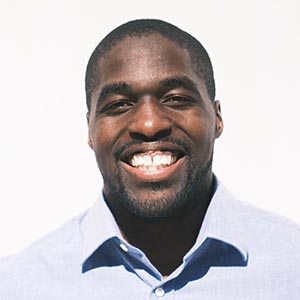 NFL Linebacker; Humanitarian; Public Speaker
Sam Acho is an NFL player, writer, public speaker and humanitarian. A graduate of the University of Texas and the Thunderbird School of Global Management, Sam speaks widely at colleges, events, conferences and churches, and is the cohost of The Home Team Podcast. He is also the founder and president of Athletes for Justice, vice president of Living Hope Christian Ministries, and vice president of the NFL players association. Find out more at samachobook.com.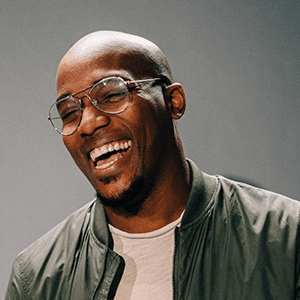 Speaker and Host; The reThink Group
Sam Collier is a broadcaster, producer, podcaster and thought leader who firmly believes "When your story connects to God's story, it leads to a greater story." A nationally-syndicated radio host across 45 cities in the U.S., Sam also has two radio podcasts that bear his name, reaching 1 million listeners around the world. He is a a top-20 Gospel Billboard producer, having produced and written for several Christian artists. Sam co-founded the faith-based consulting firm, The Resource Group Global and also founded No Losing, Inc., a nonprofit empowering young people to achieve their goals in life with a winning mindset. His recent book is Find Your Voice: Capturing the Power of Influence to Live a Great Story.
Show Notes
The Global Leadership Summit Prison Ministry 
University of Southern California 

Show Notes are Exclusively for Podcast Subscribers
Enter your email address to unlock them instantly