The Global Leadership Summit in Prison
Because Everyone Has Influence
Attracting an audience that represents various industries, including marketplace, non-profit, healthcare, education, government, ministry and recently, corrections, The Global Leadership Summit (GLS) has become a unique platform, bringing people together to empower better leadership within the organizations and corrections facilities they represent. 
The growth we've seen in corrections facilities is a more recent development that started in 2014 when the Global Leadership Network (GLN) built a partnership with Prison Fellowship. As kindred spirits in the belief that everyone has influence, a partnership was formed to bring the GLS to incarcerated men and women as well as corrections staff in the U.S. and by 2015, the GLS was hosted in 11 corrections facilities. 
In 2021, the GLN brought the GLS into 100+ facilities in the U.S. As we lean into the expertise and support from corrections staff, wardens, chaplains, churches and organizations involved in prison ministry as well as several passionate volunteers and donors, we hope to expand the reach into the future!
"What if we tried something new? What if we sought "redemption" for those in prison? What if we showed them that there's the possibility of hope in the here and now, whether they are doing short time or a life sentence? By giving them something to live for—and think about. Enter The Global Leadership Summit—and its ability to unlock human potential."
Allen Hughes, Corrections Training Officer, Southeast Correctional Center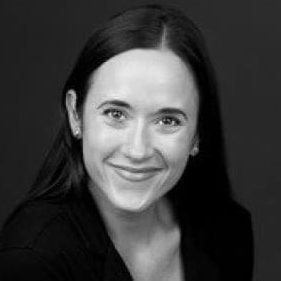 "The GLS gave me a vehicle to connect, communicate and engage with the population of people who I'm most interested in serving. With the help of friends and God steering my ship, I have helped bring the Summit to 12 correctional facilities here in Florida! I am committed to the momentum as it builds! It really matters! Why? Leadership is simply one word: Influence. And we all have influence. Including those who are incarcerated."
Erica Averion, Ambassador for Prison Fellowship, Speaker, Writer
"Being a chaplain and in charge of introducing inmates to various avenues of hope feels like I am holding a flashlight directly on someone that has been stuck in the dark for the better part of their life—but now they can find a way to hope. Given the right opportunity, those individuals create their own light and shine, giving proof to what programs like the GLS can achieve inside institutions."
Chaplain Dwight Burch, Franklin Correctional Institute
"One thing that has me in awe about The Global Leadership Summit is the outlook you carry—that including us prisoners in your mission is of great importance. Labeled as outcasts and menaces to society, you show by your efforts in making the events available to us that you see us as Christ sees us—valuable. That means so much. I speak on behalf of the entire facility that we were so excited and enthusiastic to be in attendance."
Alejandro, Heritage Trails Correctional Facility
"It was an amazing blessing on its own to be in the presence of such great leaders. I obtained many jewels that made a great impact in my life and gave me that drive I needed to continue to want to do better. This world needs more positive leaders that are going to stand for something, not for our own self gain, but for the better of this world. "
Luis, Century Correction Institute
The Global Leadership Summit served 10k+ men and women in prison in 2021. In 2022 we hope to expand to reach even more! Will you join us?
Get on the Front Lines of this Incredible Movement!
There are two valuable ways to get involved with The Global Leadership Summit Prison Program and be a part of bringing a message of hope, transformation and value to men and women who are incarcerated within the United States. Host the Summit at your local prison facility or donate to expand the Summit at prison facilities across the United States. 
HostHOST THE SUMMIT
IN MY PRISON
If you work or volunteer in a prison facility and want to see the Summit add value to the men or women you serve, learn more about the next steps to bringing the Summit to your prison. 
DonateDONATE TO EXPAND THE SUMMIT
IN PRISON
If you are passionate about adding value to men and women within the prison system in the U.S. and desire to ignite their passion to thrive, your donation will make all the difference.