Leadership to Instill Higher Purpose
The Global Leadership Network (GLN) invites prison facilities to host The Global Leadership Summit because we believe everyone has influence. Through the Summit experience, incarcerated men and women catch a higher vision for their future and often discover a sense of purpose and value. Since 95% of incarcerated men and women are eventually released back into society, this is an opportunity to transform hearts and provide helpful skill sets for successful reentry.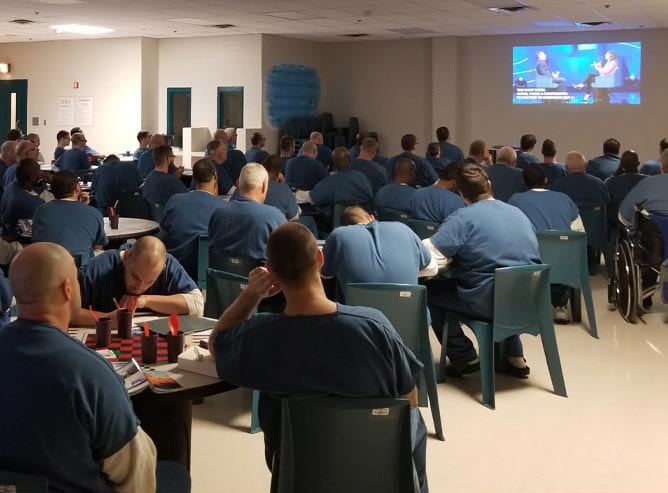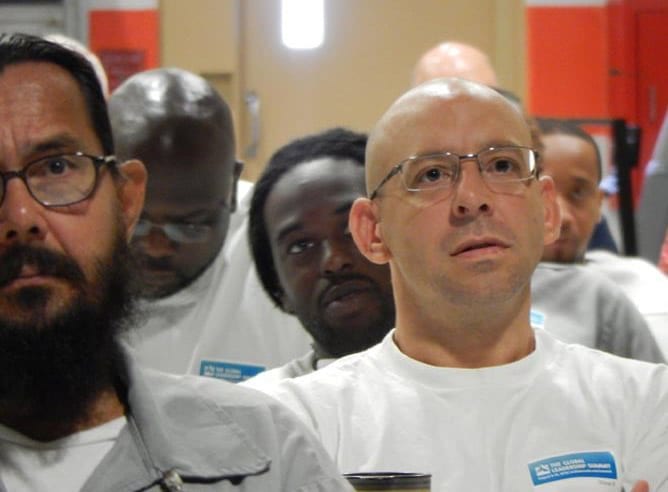 Your Benefits as a Host
Ongoing
Support
Your facility will have access to GLN staff for training and ongoing support in the lead up to, and during the event. As a first-time site, you will be carefully coached through the hosting process.
Host
Guide
Get access to our hosting guide—a website where you can access all the info and tools you need to host the event, gathered in one place.
Free
Resources
You will receive a digital copy of the Summit to play at your facility. Additionally, gain access to 1,000s of leadership videos and articles to be used as year-round development tools.
3 Ways the Summit is Transforming a Prison in Missouri
Prison in America—the world I go into every day—is very much a good news/bad news story. The upside? America's incarceration rate has fallen to a two-decade low, thanks to a general decrease in crime and increased sentencing reforms.
Keep reading ›
All You Need
While there is a cost for GLN to provide this opportunity, we know not every prison facility is able to cover this expense. The GLN works closely with donors and local churches to cover these costs if necessary and we have scholarships available for facilities that cannot afford the fees on their own. We believe everyone has influence, and never want finance to stand in the way of transformation!
Onsite Personnel
There are two support roles needed to make your event smooth. One person is needed to run point for the event and liaise with GLN prior to and on event days. The help of the facility's IT team is also needed, as there are also websites that need to be cleared through the facility's firewall.
Technology Coverage
The GLS is a live-streamed event, therefore, you will need your facility's IT department to clear a few http URLs for the Summit stream to get through the prison firewall. Our GLN tech team is available to assist in this process and to provide support throughout your hosting journey.
Internet Bandwidth
An internet bandwidth capacity of 15Mbps or more is needed to receive the live Summit stream (and free bandwidth tests are available). However, if your facility does not meet this bandwidth capacity, there are still other options available to participate.
Get Started in 3 Easy Steps
If you work or volunteer in the prison system in the U.S. and would like to bring the Summit to your local facility, connect with our team and get started in three easy steps:
Fill out the form below and tell us about your prison.
Click "Send Message".
Await a quick reply from a GLN staff member who will connect with you on logistics and funding.