Published November 26, 2015
A Deep Gratitude for the GLS in Uganda
"Dear friends,
We greatly praise the Lord so much for you considering us worthy for such a big and great opportunity of sitting under transforming teachings from such great leaders globally. It was and will always be a great privilege to us. We really don't know those wonderful ladies and gentlemen who contributed to making it possible for us to attend the Leadership Summit Uganda, but may the good Lord always remember their act of kindness towards us.
A little more about us, none of our members could afford such amount to attend the Summit in the midst of the many needs we have, but because of these brothers and sisters in the Lord, we were able to enjoy such a privilege. If I can describe in just one word that can explain and elaborate this year's Leadership Summit, it would be "TRANSFORMATIONAL". It is transforming our ways of serving, living and in combination of all matters. Thank you for always considering us worthy friends who could go attend this conference. Great thanks to all others who have sacrificially given to our ministries.
Be blessed. Stay blessed today, tomorrow and forever more. Great and heartfelt thanks." 
Kaitesi Prossy, 

In love with Jesus, my good shepherd, ministering at Glory Center Church Planting Ministries
---
"Hello my dear friends. I am so  moved with the love, care and commitment you have towards our ministries. I can now term the leadership of my organization as the 'Armed leaders of this generation'. We are now armed with knowledge and skills to lead God's people in a very proper way. With love and respect, dear donors, I would like to send my special thanks to you. The work you are doing and the support you give us is not in vain, but it is a muscle and pillar for the church leadership of tomorrow. Whenever we attend this Summit, we always go up in our leadership."
---
"Please do not underestimate the huge impact you have made for the GLS in the ministry of Divine Ordained Church – Lweza. In Divine Ordained Church, we have little resources, especially leadership resources. My people are hungry for training and leadership development, but ever since last year 2014, when we started attending this Global Leadership Summit Uganda through the help of my Brother Pastor Charles Kwagala and the ministry of Glory Center Church – Ndejje. It has given us the inspiration, motivation, and confidence we needed to move forward. I myself feel like I am on a mission! My testimony is I was transformed in my leadership skills. May God continue to richly bless you for caring about our developing country! Leaders are being equipped in new and powerful way by the GLS."
Pastor Henry Kabuye, GLS attendee, Uganda
---
"What a great honor I had to attend this Summit as a leader of tomorrow! I had never, never attended such an extraordinary and executive Summit in my lifetime. Never had I ever been in such a beautiful place like Imperial Royale. On reaching and sitting in this place, I very well knew that my standards of life have changed; there and then I remembered our pastor's word of the year 2015 about "change". It is an instant change I got; in my mind, behavior, socially and spiritually. You may not even imagine the positive change you brought in my life! May God richly bless you for bringing to this great honor for preparing me to greater leadership skills. The Summit was a revelation to me via leadership in business, initiation, maximum utilization of resources in my vicinity to reach greater heights in life and it opened windows of socialization with the movers and shakers of the world. The process tool issued to me has turned out to be one of my daily readings for me to be firmly grounded in the Global Leadership foundations. The skills I acquired and I continue to acquire daily are to be applied in my areas of leadership for excellency.
A deep heartfelt thanks to our donors for considering us. May our good God be good to you, may He shine His face upon you."
John Bosco Lutaaya, GLS attendee, Uganda
---
"By the grace of God, I am an elder at a church in Butogonya. I appreciate with all of my heart for the great chance given to me to attend the Summit 2015. Thank you so much for all the resources you have put into raising our leadership status.  Where else would we have gotten all these materials from deep down in our village? We could never expect to get this quality of teaching and materials in the remote area where we live. May the loving God bless you with many more resources so this can also be extended in other areas of the Nation like Butogonya."
Galyanga Robert, GLS attendee, Uganda
---
"As a mother, children's leader and a minister in God's house, I learned that leadership is moving people from one place to another. Had I missed GLS 2015, I would have missed a change. I sincerely bless the people that made it possible for me to attend GLS 2015. Special thanks goes to the Almighty, All-wise, All-powerful and All-knowing God that uses His servant leaders to see that all those leadership skills reach  Africa particularly Uganda my home country."
Kwagala Faith, GLS attendee, Uganda
We welcome and encourage comments on this site. There may be some instances where comments will need to be edited or removed, such as:
Comments deemed to be spam or solely promotional in nature
Comments not relevant to the topic
Comments containing profane, offensive, or abusive language
Anonymous comments
If you have any questions on the commenting policy, please let us know at heretoserve@globalleadership.org
Equip, encourage & inspire global leaders with a gift today
When you give to the Global Leadership Development Fund, your gift inspires and equips Christian leaders, facilitating transformation in some of the world's most challenging environments.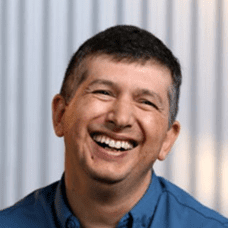 "Without your heart for giving, we could not have had the GLS in many countries like Bolivia, Ecuador, Cuba, Chile, Peru and others in the rest of Latin America."
Carlos Arroyo, South America