Published February 29, 2016
When Your Vision is Put to the Test | Leading Through Failure
Kyle leads an organization called Living Hope Camping Foundation
, which exists to reach families for Christ through the ministry of camps and seminars centered in financial management education. He was inspired back in 2010, when he took part in a church-wide book study of The Beautiful Flight by Gary Thomas. While reading the book, and basking in the sun along the lakeshore near his home, Kyle was reminded of his love for camp and his passion to help families with their financial management. Why not bring the two together?
Launching a vision
That same year, Kyle attended his first Summit.
"The Summit was crucial because it was only a couple of months after my experience on the shore," said Kyle. "At that point, I knew what I wanted to do, but didn't really know what to do. The speakers, including Cory Booker (New Jersey Senator, then Newark mayor) and the event as a whole helped me launch into service, and one month before the next Summit, I was officially the founder and director of a non-profit organization that already sent a few kids to summer camp."
As the organization has grown, Kyle has clarified his vision, "We have not done our job unless the people we serve come away with a vision-centered focus on finances," Kyle explains. "We desire that all come away with Jesus at the center of their money, families, career, and life in general. I love the envelop system, particularly for a person only beginning to understand financial management. Unfortunately, traditional lessons using this often unintentionally lead to people putting money at the center of their budget. So we start with personal vision for life and move to finances SO THAT we can instill an attitude toward money management that puts this vision, and ultimately Jesus at the center. I belief this helps us do so much better including following Christ, achieving financial goals, and money management."
Vision put to the test
Kyle's vision was put to the test when he followed a call even though the initiative failed.  He believes it was still prompted by God, but not in God's time. He recalls a time he was faced with a decision in which the common and often right decision in the secular world was contrary to the right decision in faith. He explains, "We attempted to organize a triathlon a few years ago and firmly believe this was and remains a decision founded by God. However, I tried to move forward but the event ended up being cancelled."
A difficult decision was at hand. "We had several financial commitments and registrants, all of whom agreed to the entry fees being non-refundable. Living Hope had a legal basis to not refund the money," he explains. But knowing in his heart what he should do, Kyle decided to do something he didn't have to do, even if it meant hurting the bottom line for his newly founded organization that he was so passionate about.
"We refunded all the money, most of which came from me personally," said Kyle. It was a difficult time in his ministry and his life, and a time of greater than normal sacrifice.
Lifted from the lions den
"I came out of this experience realizing more so than ever that God really does work in the Lion's Den," Kyle shares. "I stepped out in faith, and like Daniel, I trusted and believed that everything would work out. I firmly believe that Daniel did not expect God would allow him to be thrown into the Lion's Den, and I did not expect that he would allow the event to fail. We all know where Daniel went, and when the event failed that is what it felt like for me too. But God continued to work for both me and Daniel and lifted us out of the Lion's Den so that we could continue to live and work for the glory and honor of God."
As it turns out, one of Kyle's proudest moments in his leadership was actually when this initiative failed. "It may sound funny, but the triathlon failure is something I look at with pride. Yes it failed, but we are still an organization that exists without debt. Ultimately, I am proud of the fact that Living Hope even exists. I am not an independently wealthy person and thus work a 9-5 job while still trying to grow a non-profit and counsel people all in addition to my day job."
Each step, even failed steps, in a 20 mile march
Kyle remembers Jim Collins' talk about a "20 mile march" being one of the most impactful sessions he heard, and one that he's resonated with the most. Each step on the journey has lead him closer to his goal, and ultimately to God's vision for his life, even if those steps have meant a failed project. "Yes, you will face struggles, sometimes seemingly insurmountable and sometimes it will seem like the system is working against you," Kyle shares. "You can let the system crush you, or you can work even harder (even when it seems like you are already working as hard as you can) to overcome the odds. If you are doing things right (and you must be painfully honest with yourself on this) there is a way out of the trouble. You may have to go out of your way to get there but there is a solution."
"You never know who or what is going to inspire you at the Summit."
We welcome and encourage comments on this site. There may be some instances where comments will need to be edited or removed, such as:
Comments deemed to be spam or solely promotional in nature
Comments not relevant to the topic
Comments containing profane, offensive, or abusive language
Anonymous comments
If you have any questions on the commenting policy, please let us know at heretoserve@globalleadership.org
Equip, encourage & inspire global leaders with a gift today
When you give to the Global Leadership Development Fund, your gift inspires and equips Christian leaders, facilitating transformation in some of the world's most challenging environments.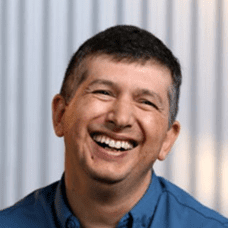 "Without your heart for giving, we could not have had the GLS in many countries like Bolivia, Ecuador, Cuba, Chile, Peru and others in the rest of Latin America."
Carlos Arroyo, South America