Published April 13, 2016
The Impact of the Summit | Building a Business that Glorifies God
Terri Greeno, business leader in Chicagoland, attended the Summit for the first time in 2015. What she didn't know at the time was how God was going to use this event to reveal her 'grander vision' and challenge her to make a sacrificial decision.
"If you could see the microfibers of what God has done over the last 12.5 years of our lives, it is an amazing story," Terri shares. "This particular year at the Summit, God revealed to me that until my dying breath, I am to build leaders. He put everything into place and then sent me to the Summit. By 'looking away' from the day-to-day of running a business, so I could attend the Summit, I found that my focus was clearer going forward. I left the Summit with a clearer understanding that my position gives a sphere of influence that is to be handled responsibly. The greatest motivation for me was realizing that I have to 'get out of the box' to think out of the box."
A Grander Vision Revealed
Terri started and runs a business with of team of 23, a very busy job, but God remains at the heart of it all. "My faith is at the heart of the business," said Terri. "Before investigating industries, we created a pro-forma business plan with the primary aim to 'Glorify God.' We look for a vehicle that would allow us to impact lives. This business allows us to impact the lives of our clients, associates and staff.  We have gone through, and continually revisit, the process of determining our values and culture as a team. Our Why is:  'We give people hope…because people matter.'"
Terri's grander vision is to build leaders, and build a team that takes their leadership to the next level, ultimately impacting their homes and their work, as well as their community. "Leadership begins with self," Terri said. "If I can't lead myself, I can't lead others. So as each team member takes responsibility for their core competencies and masters their skills, they become a valued contributor to the team. Great teams hold and are held accountable for performing their job; they are able to then take it to the next level and bring value to the team with ever-improving best practices. I want my team to have the success I've had and to realize their dreams."
A Sacrificial Decision
Not only did God reveal Terri's grander vision for her business, but He also challenged her with a story about two business leaders who were met with a challenge to forgive a huge debt. "This story hit home for me," said Terri. "When you are struggling to start a company, it can be a long time before you have income. When someone doesn't pay you for work and you've had to outlay that cash to others, the debtor has stolen from you. It is no small thing to feel anger, even hatred toward the person who took the money you were going to use to pay for food and mortgage."
The story she heard at the Summit led hear to a sacrificial decision. "We have lost nearly $200K through bad debt since we opened in 2003," said Terri. "I am going to go back to each of those companies and personally write them a letter of debt forgiveness. I chose to forgive not only in obedience to God, but for my own health and well-being. Going the next step of tangibly forgiving them, and letting them know they are forgiven with no expectations that I will ever receive anything in return takes forgiveness to the level that I believe God wants from of me. I want these people to feel what it would be like to be forgiven completely. To me it is the foreshadowing of standing before God and having Christ cover all of our sin. Honestly, I'm still in the process of writing the letters and sadly there are many to write. But the decision to do it has given me joy and I'm sure there is more joy to come!"
Why Attend the Summit?
For Terri, attending the Summit means gaining a clearer vision, and experiencing stories that call her leadership to a higher level. "I know what the availability and cost is for training of this caliber," said Terri. "What the Summit provides cannot be associated with the cost; it simply isn't comparable. Anything close to this would be cost prohibitive for most small business owners, yet the Global Leadership Summit provides it, year after year."
We welcome and encourage comments on this site. There may be some instances where comments will need to be edited or removed, such as:
Comments deemed to be spam or solely promotional in nature
Comments not relevant to the topic
Comments containing profane, offensive, or abusive language
Anonymous comments
If you have any questions on the commenting policy, please let us know at heretoserve@globalleadership.org
Equip, encourage & inspire global leaders with a gift today
When you give to the Global Leadership Development Fund, your gift inspires and equips Christian leaders, facilitating transformation in some of the world's most challenging environments.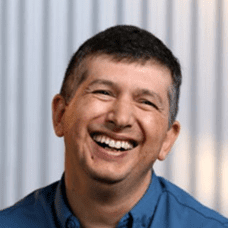 "Without your heart for giving, we could not have had the GLS in many countries like Bolivia, Ecuador, Cuba, Chile, Peru and others in the rest of Latin America."
Carlos Arroyo, South America