Published April 20, 2016
4 Summit Sessions that Revealed One Man's Grander Vision
Dan Vander Plaats, director of Advancement for Elim Christian Services, was born with a speech impediment. Growing up, he dealt with people treating him differently because he had a disability. "I always resented the treatment I received," said Dan. "As a young man I remember crying out to God that He would just remove my speech disability, because I so badly wanted to be normal. While I cared about people with disabilities, I also resented it when people treated me like I was disabled. I felt I should be treated differently, but now realize I had a very wrong attitude, not only because I too live with a disability, but because each person who has a disability is as much a child of God, and an image-bearer, as I am."
Over time, Dan developed a passion for serving people with disabilities, and has changed his perspective. God has spoken to Dan through the Summit since he started attending in 2009. "The Summit has been an unexpected source of encouragement and challenge," Dan shares. "It was very early on that the teaching at the Summit helped me more effectively struggle with my questions about how disability intersected with the sovereignty of God." Dan recalls several talks over the years that have contributed his passion to change how the church views people with disabilities:
The Land Between, Jeff Manion and Leading from Here to There
 "The Land Between and the talk on Here to There stuck with me as I sought to serve and lead our fundraising team, and foster a sense that Elim was part of a broader movement not just to care for people with disabilities, but to encourage and equip them for the 'good works prepared in advance for them to do.' (Ephesians 2)"
Tough Callings
But it was at the Summit in 2011, when God revealed a grander vision to Dan during the session Tough Callings. "We were handed pieces of broken clay jars," Dan explains. "We were asked about our 'tough calling.' Usually, these situations cause me to overthink. But this time, it came right to me."On this little piece of clay, I wrote, 'I will equip people with disabilities. 8/12/11.'   I had been struggling professionally, unsure if I was even in the right spot. At that moment, I felt like I finally knew what I was supposed to be doing. I was making the commitment to respond to God, to equip people with disabilities to answer His calling on their lives. That moment still sticks with me today."
The Power of Vulnerability, Patrick Lencioni
"It was soon after hearing Patrick Lencioni talk at the Summit that I picked up a few of his books including The 5 Dysfunctions of a Team. I read it at about the same time that I read Tribal Leadership, and it was while reading those books that I came up with an idea that would help change attitudes toward people with disabilities," said Dan. Because of these teachings, gained in part from the Summit, Dan has now developed a self-analysis tool called The 5 Stages to help people assess and change their attitudes toward people with disabilities. This tool is now used in families, churches, ministries, and communities around the world in order to promote conversations focused on how people, and especially Christians and church communities, value those with disabilities.
"Over three straight years, the Summit efforts had contributed to both my struggles and my encouragement as a leader, or more appropriately, as a servant," Dan shares.  "And in the following years, I have grown increasingly more convicted about the role to which I have been called. The Summit is always challenging because it often articulates thoughts and theories about leadership of which I was previously unaware. And even when the challenging part of the Summit is a speaker who I feel is completely wrong, I still am challenged. I don't get better as a servant or a teammate, if I am not challenged."
We welcome and encourage comments on this site. There may be some instances where comments will need to be edited or removed, such as:
Comments deemed to be spam or solely promotional in nature
Comments not relevant to the topic
Comments containing profane, offensive, or abusive language
Anonymous comments
If you have any questions on the commenting policy, please let us know at heretoserve@globalleadership.org
Equip, encourage & inspire global leaders with a gift today
When you give to the Global Leadership Development Fund, your gift inspires and equips Christian leaders, facilitating transformation in some of the world's most challenging environments.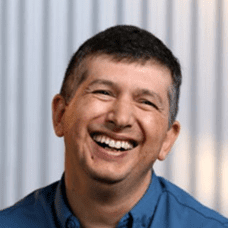 "Without your heart for giving, we could not have had the GLS in many countries like Bolivia, Ecuador, Cuba, Chile, Peru and others in the rest of Latin America."
Carlos Arroyo, South America