Published July 22, 2020
12-Year-Old Attends the Summit & Finds Confidence to Raise More Money for Cancer Research
At the Global Leadership Network, we believe that youth is our future. And in order to build the future for the better, we need to invest in the next generation of emerging leaders who are and will be the change makers of that future. Because of the value we hold for our youth, The Global Leadership Summit offers a reduced Emerging Leader rate of $49 for kids ages 11 to 18 to attend.
In 2019, one of those emerging leaders was a young 12-year-old named Noah Goodall who was invited by his parents, Simon and Stephanie, to join them at the Summit when they heard about this opportunity.
"When I got the email about the Emerging Leader rate, I thought, my son Noah is 12 now. Maybe it's the time to ask him if he wants to go," said Simon, longtime attendee of the GLS and husband to Stephanie. "So, I asked him if he was interested. And he was so excited, he bounced up and down."
"We've seen a lot of early leadership qualities emerging in Noah and I thought this would be such a great opportunity to give him some strong leadership building blocks," said Stephanie. "Noah is finding his passion and learning to dream. He has a lot of enthusiasm and compassion, and those are good beginning leadership skills. So, the Summit was an opportunity for him to learn how to bring people along, share vision, motivate people and build his confidence."
"I knew about the Summit already because my parents talk about it a lot, and it sounded interesting!" exclaimed Noah Goodall, Simon and Stephanie's 12-year-old son, and oldest of their four kids.
Effort matters, and it's also about taking a leap of faith, doing things, and giving it to God around the outcome.
"Being invited to the Summit felt like a once in a long while chance," said Noah. "I thought maybe sitting for two whole days at a conference might be boring. My mom and dad said I could go to the Summit for at least one day, and if I didn't like it, I could skip the second day."
"I was surprised by the people who spoke. I thought they would be boring, but they were really exciting. I could understand what they were talking about because they made it really clear and interesting."
"I think God gave me information through the speakers and gave me a way to apply the knowledge in my life in many different ways—like remember to be nice to other people, don't be afraid to take risks. Like with that new kid in your classroom—maybe you don't know him yet, but you have to go up to the kids who are left out or alone. You have to go up to them and make friends. It made me see people for who they are, not what others just think they are."
Noah's vision for his future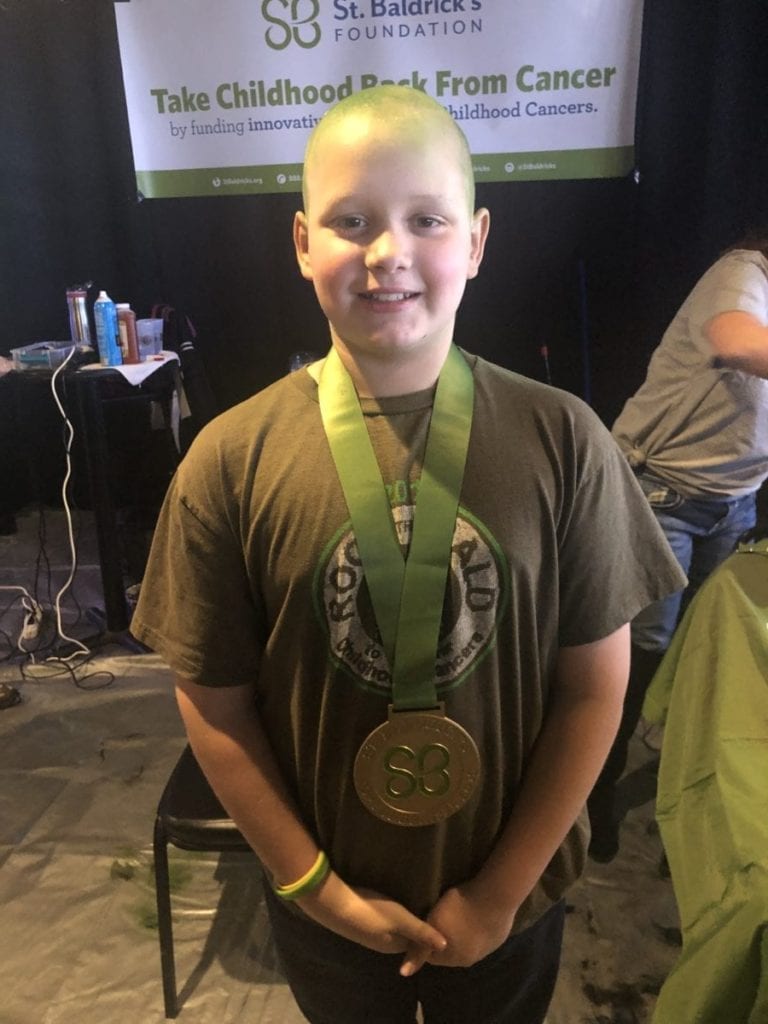 While Noah is only 12, he has a vision for the kind of leader he wants to be when he grows up.
"I don't want to be a leader that's mean, who tells everyone what to do," said Noah. "I want to lead other people to success. I want to be a leader that's caring—someone who says, Hey, you're struggling? Let me help you. I want to teach others their own leadership skills. I want to lead people to make a positive difference in the world. It's very easy to make a negative difference in the world, but I want to lead people to make a positive difference."
"I admire leaders who are kind and hold people accountable. They have to focus on where they are now and the outcome at the end. Good leaders are also those who people can come to when they're scared or struggling because they're nice."
Noah believes other kids should experience the Summit and build their confidence in leadership too!
"I would definitely encourage other kids to at least come to one day of the Summit!" said Noah. "They should just give it a shot, because it's amazing and there are so many different people to learn from."
"If you're a follower, you should still go, because everyone needs leadership skills. Eventually, you're going to have to figure things out. I mean, you could live in your parent's basement until you're 40, but you can't do that forever. Eventually you have to move out—and you need to be able to lead yourself. You need leadership skills. You could be the one blowing dandelions in the wind, or you could be the one to step up and take charge when people need you."
"Some people are really smart, but not really good leaders. But if we can get smart people to be good leaders, then the world will be a better place. Smart leaders change the world. If we're going to go colonize on Mars, we need people that are smart leaders! If you go to the Summit, you'll learn so much from amazing leaders who've learned so much in their careers and lives, and they want to share, and they're willing to help you!"
A dream to change the lives of pediatric cancer patients
Noah is a young emerging leader with influence beyond his years, and with what he's learned at the Summit, he's built up more confidence to continue following his driving passion to support families going through pediatric cancer. This passion hits close to home with his brother Jonah fighting pediatric brain cancer. Over the last couple years, starting at the age of 10, he's spoken at events and in front of his school to raise money for pediatric cancer research.
I got passionate about fundraising for pediatric cancer research because my brother Jonah was diagnosed with brain cancer.
"I got passionate about fundraising for pediatric cancer research because my brother Jonah was diagnosed with brain cancer," Noah explained. "I felt like I needed to make a difference. So, my mom came up with the idea about maybe getting involved with St. Baldrick's cancer research. And I thought, Ok, I'll give this fundraising a shot."
"I set my first goal at $550 dollars. My mom helped me with a post on Facebook, and then overnight we raised $700! And I thought, we can do something more! So, I emailed people and wrote letters, and we raised $11,000! We did the fundraiser again last year. We got more creative with Facebook advertising, and I got my siblings involved. I reached out to a bunch of businesses too. More and more people were seeing our videos and donating to the research. It was amazing—we raised $20,000 for pediatric brain cancer research!"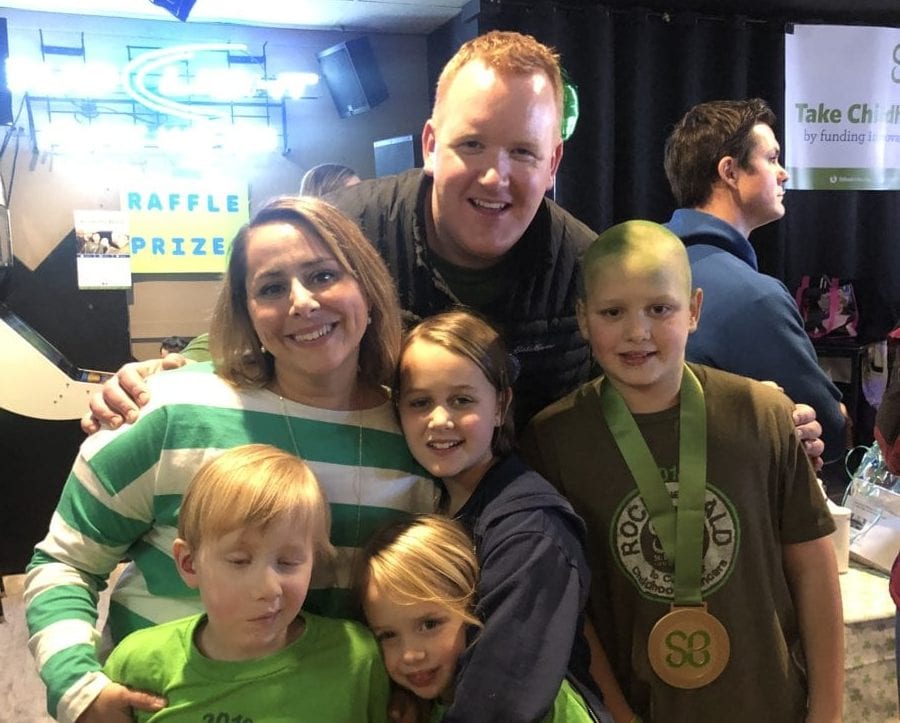 It all comes down to his love for his brother, and not wanting other families to experience the same struggle their family has gone through. "I love my brother Jonah," said Noah. "I love how active he is and funny he is. And I love his energy. He's always happy, except for when he's sick. I don't like his walker. My dream for Jonah is that he would no longer have a need for his walker. It's so important to me because I really don't want other kids going through what happened to Jonah, and I don't want other families going through that either. It was a really tough time. It wasn't fun at all.
"Over spring break in 2019, we went to Washington DC and went to our senators to present to them and ask them to make a difference by putting more money towards pediatric health. Our whole family said something and talked about our story. Me and Jonah did most of the talking. I told them about all our challenges, and spending weekends at my brother's hospital bed."
Noah's youth is no obstacle to his level of influence.
"Noah amazes me with his level of confidence," said Simon. "For a fundraiser this year, he ended up shaving his head! It was him and a bunch of adult fundraisers, and he turned out to be the top fundraiser! He spoke in front of the whole group of about 75-100 people."
"And yes, he has confidence, but there's always that self-doubt that everybody struggles with, so the Summit can help him learn to work through that. Effort matters, but it's also about taking a leap of faith, doing things, and giving it to God around the outcome. And that's ultimately why we invited Noah to the Summit."
We welcome and encourage comments on this site. There may be some instances where comments will need to be edited or removed, such as:
Comments deemed to be spam or solely promotional in nature
Comments not relevant to the topic
Comments containing profane, offensive, or abusive language
Anonymous comments
If you have any questions on the commenting policy, please let us know at heretoserve@globalleadership.org
Equip, encourage & inspire global leaders with a gift today
When you give to the Global Leadership Development Fund, your gift inspires and equips Christian leaders, facilitating transformation in some of the world's most challenging environments.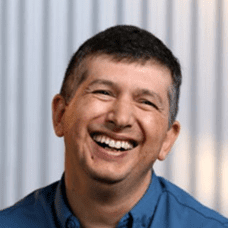 "Without your heart for giving, we could not have had the GLS in many countries like Bolivia, Ecuador, Cuba, Chile, Peru and others in the rest of Latin America."
Carlos Arroyo, South America