Published July 19, 2021
17-Year-Old Student Starts Clothing Company Out of Inspiration From the GLS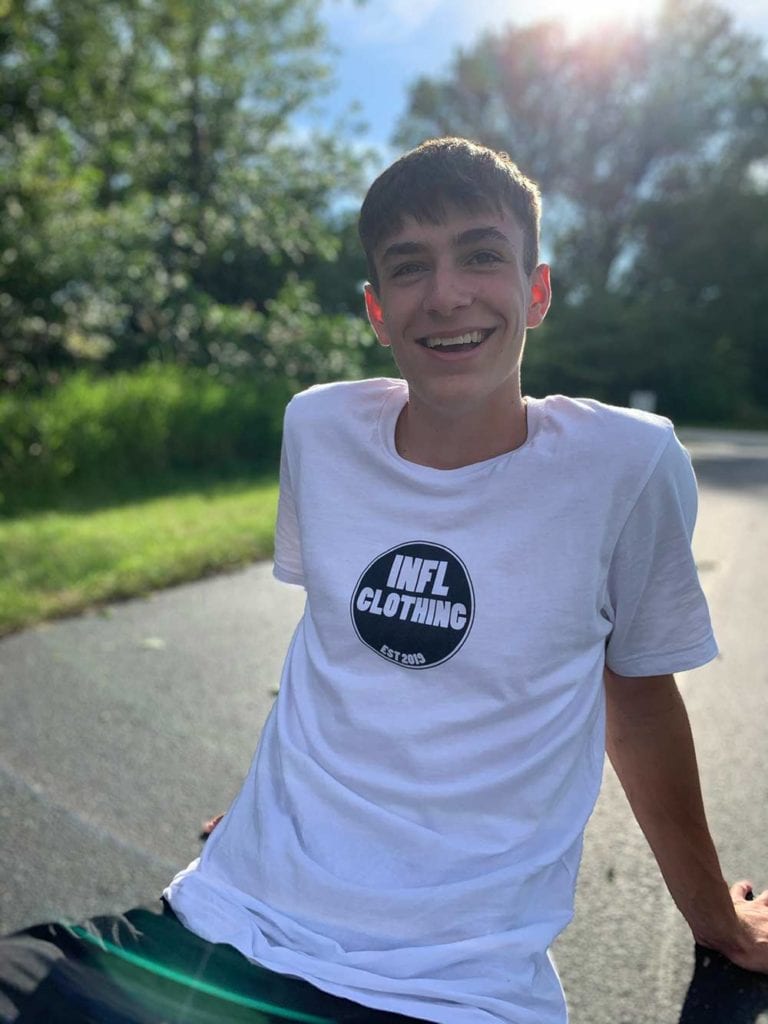 Our premier leadership event, The Global Leadership Summit (GLS), attracts people of all ages and backgrounds. But one of the most exciting aspects of the GLS is the number of emerging leaders and students who join us each year. With energy, passion and a desire to make the world a better place now and in the future, emerging leaders as young as 11 years old are finding great enjoyment and purpose for their life when they take part in the Summit.
For college freshman, Noah Dascenzo, the GLS empowered him in his leadership and ignited an idea that had been brewing in his mind for a clothing company. Then at 17 years old, not long after attending his second GLS event in 2019, Noah and a friend were inspired to start their business—Influence Clothing, Inc. "I wanted to start a business that was about being a good influence in the world," said Noah. "In school, it is so easy to get caught up in the wrong crowd, so I wanted to create something that stood out and was about the good influence we could have."
Positive Influence Through New Clothing Brand
"I see it all the time—people putting other people down with words and even physically," said Noah. "It's heartbreaking to see. People do not always restrain from causing harm to others. But I was never about that life. I want to be a person who brings peace—I want to be a role model and example, showing people our disagreements don't have to turn into a fight against one another. For me, it's not about telling people to change and making them feel bad about who they are, it's about showing people a different way in who I am. It's about positive influence and that's what Influence Clothing, Inc. is all about."
Becoming a Leader
Noah's confidence and influence are such an inspiration, but growing up shy, he didn't imagine he would be where he is today. "Because I grew up super shy, I never imagined myself as a leader," said Noah. "I never saw myself pursuing my dreams like I am. It's been a journey of surprise! Over the last couple years, I started to realize I had leadership skills and that I could have influence on my peers and even adults. The first time I started to notice it was in youth group in eighth grade—I started to see how people around me were impacted by my decisions and I started to believe I could make a difference through my influence and leadership."
The Summit is about bettering your leadership for everyday life, in every relationship, not just your business.
"I'm also grateful for the community I have around me and all the sports teams that have uplifted me along the way. And of course, my dad has also been a super supportive figure in my life. He invited me to the GLS, and also gave me the confidence to go for the clothing business. He's walked along side me all this time and has been pouring into my life."
Equipped with Leadership Skills & New Pace
While Noah's passion is graphic design, he also loves the business side of his new endeavor. "I love the business aspects behind it and figuring out best ways to market and make the business efficient and effective," said Noah. "Building this business has had a lot of ups, downs and learnings, but I've gotten a bunch of support from my church and friends along the way. I'm still trying to work out some of the kinks and that is something I really enjoyed learning more about at the Summit!"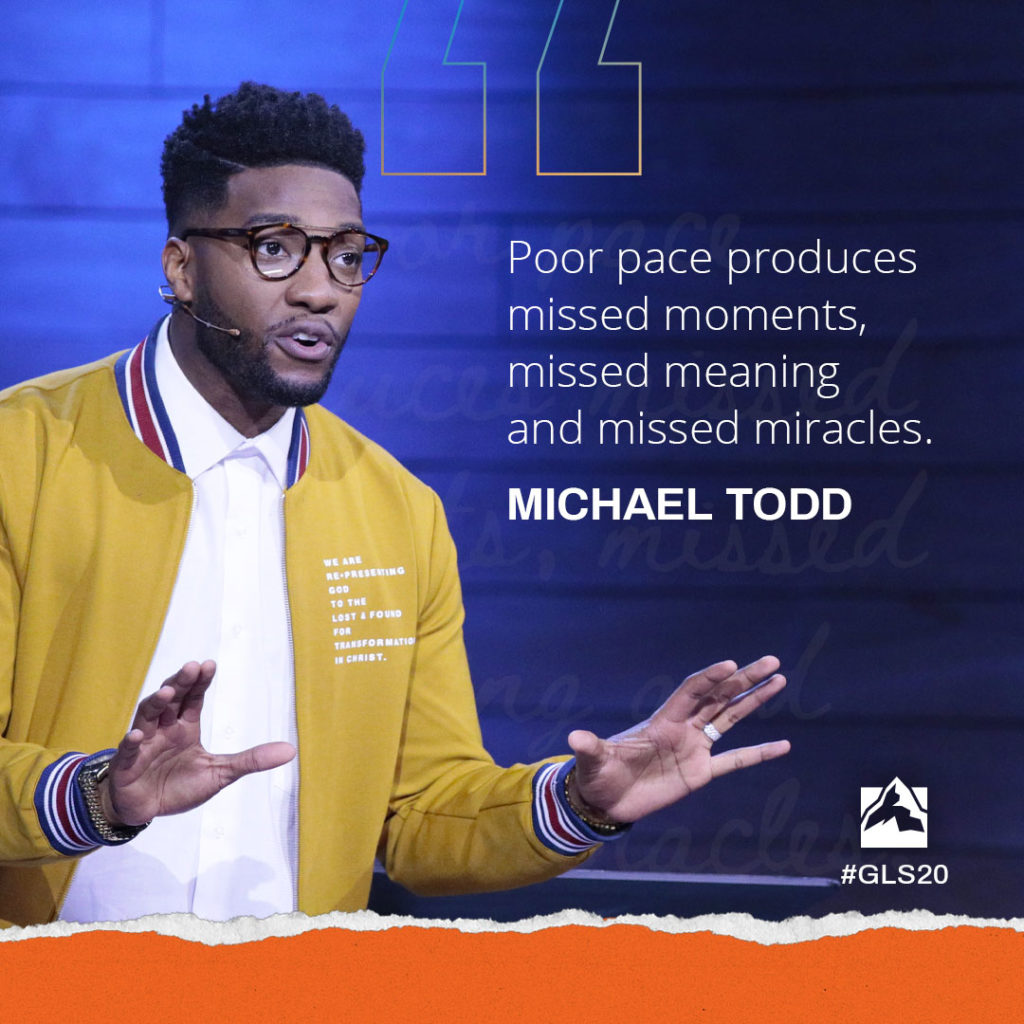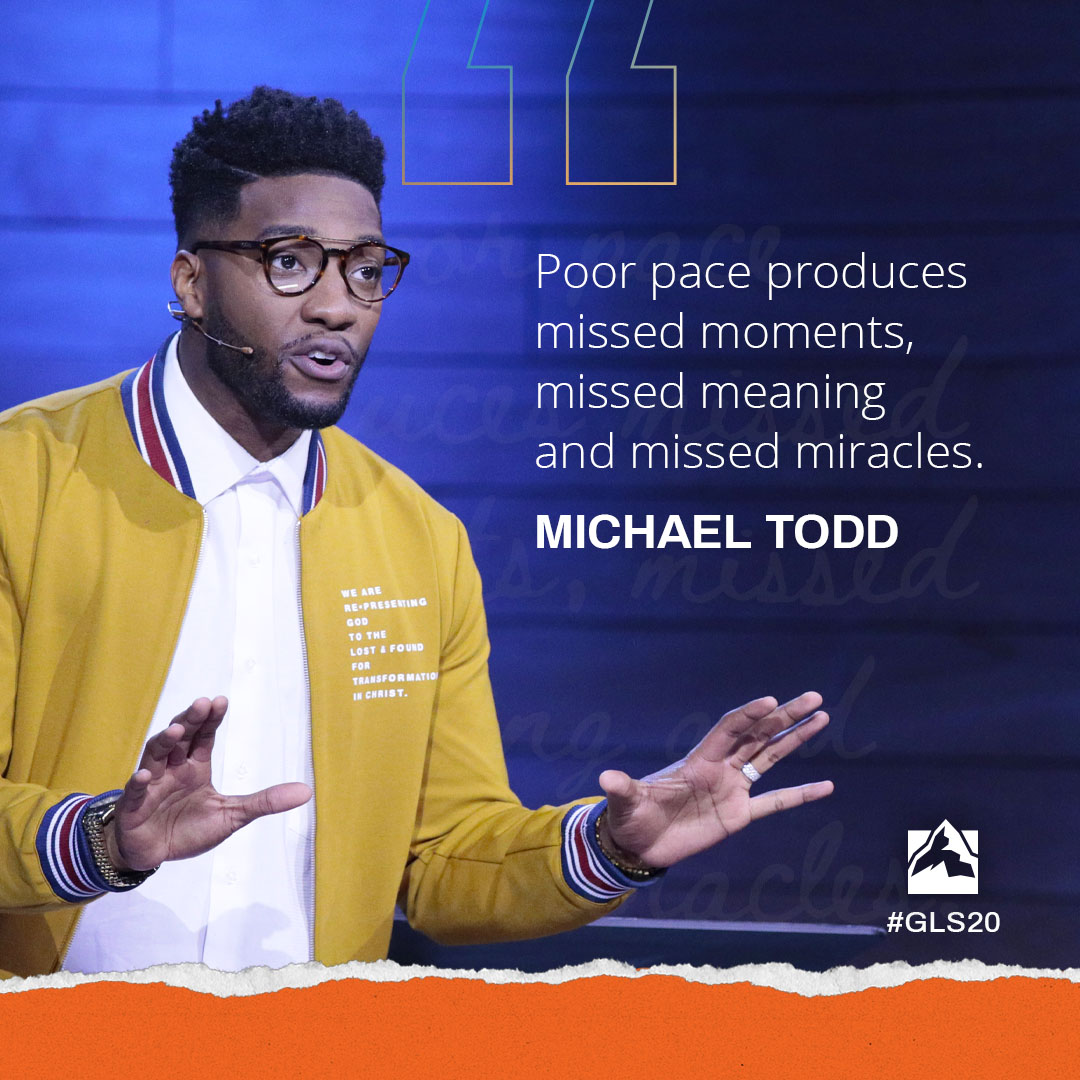 Michael Todd's talk in 2020 had a particular impact on Noah and how he approaches new ideas and projects. "I loved getting to hear Michael Todd's perspective on the pace of grace at the recent GLS in 2020," said Noah. "It really stuck out to me. It reminded me to really listen to what God is doing and not get too caught up in trying to do everything yourself."
"Before his talk I used to throw myself into situations. But Michael helped me realize I need to take a step back and realize not everything is worth pursuing and to focus on what God is calling me to do, especially this last year. This whole year has been a test and has taken a whole lot of patience and learning. Michael's talk set me up to be ready for this season."
Deeper than growing a business, the GLS is also about relationship.
"Being at the Summit, it's cool to see so many businesses there trying to have better leadership in their companies," said Noah. "But it even goes deeper than that. It's also about bettering your leadership for everyday life, in every relationship, not just your business. And that hit home for me—how can I be the kind of leader that has positive influence every day? I hope to hear testimonials from people that buy my clothing and choose to use it for good. What if our clothing could change people's lives and build better relationships? That would be cool!"
Follow Influence Clothing on Instagram >>
Our youth are our future.
In order to build the future for the better, we need to invest in the next generation of leaders who are and will be the change makers of that future! "You never know what might happen when you attend The Global Leadership Summit!" Noah exclaimed. "It's all applicable everyday life and can have a huge impact on your life, like it did for me!"
Through the generous support of our donors, we are able to offer reduced rates for college students who want to attend The Global Leadership Summit. Simply click on the Student/Faculty/Military affiliated link during your registration process and choose "Student" to receive the reduced student rate.
Get tickets for the emerging leaders in your life! Get tickets >>
We welcome and encourage comments on this site. There may be some instances where comments will need to be edited or removed, such as:
Comments deemed to be spam or solely promotional in nature
Comments not relevant to the topic
Comments containing profane, offensive, or abusive language
Anonymous comments
If you have any questions on the commenting policy, please let us know at heretoserve@globalleadership.org
Equip, encourage & inspire global leaders with a gift today
When you give to the Global Leadership Development Fund, your gift inspires and equips Christian leaders, facilitating transformation in some of the world's most challenging environments.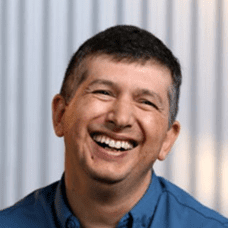 "Without your heart for giving, we could not have had the GLS in many countries like Bolivia, Ecuador, Cuba, Chile, Peru and others in the rest of Latin America."
Carlos Arroyo, South America