Published March 19, 2018
3 Driving Forces Unite 12,000 Leaders at the Summit in Germany
Ashlyn Ochoa plays a critical role in the success of The Global Leadership Summit. She splits her time as a producer with both the year-round content team and the international team. In February 2018, she traveled with the U.S. production and programming teams to support the Summit in Germany, where more than 12,000 people gathered for an infusion of leadership development and inspiration. 
After a full morning of rehearsals and checks, a calm had finally settled over the 12,000 person auditorium. But not for long. A deep German voice came over the intercom, "Doors opening in 3…2…1." As soon as we heard those words, the programming and production team knew to hold tight. The doors flung open and crowds of people rushed in. If you had a bird's eye view, it surely must have looked like a mound of ants piling on top of each other. The room came alive as noises of laughter, chatter and shuffling feet filled the auditorium. Each person had one goal—to get the best seat in the house.
Close your eyes and imagine it. Do you know why they were so excited? Because they knew that what was about to unfold in that room could potentially change the course of their life.
Leitungskongress 2018 had officially begun. That's when it hit me.
The Summit in Germany changes lives. People are inspired, encouraged and challenged to grow in their relationship with God and learn something new to impact their sphere of influence. They're hungry for this. Why? Because it works.
I had heard that the Germany Summit was impactful, large and life-changing. But I didn't fully grasp it until I was there in person. Here are the three driving forces that bring these German leaders together:
People want to be challenged
No matter what country we lead in, God created us to make an impact. And he created us with a capacity to grow. The Germans want this challenge just as much as anyone. Throughout all the sessions, there was a clear atmosphere of expectancy. People were ready to hear every word out of the speakers' mouths. They engaged in worship. They responded to the programming pieces. They came into that auditorium expecting to be challenged.
The Summit unites people
The Summit events all over the world unite people, but there seems to be something unique about the way this happens in Germany. Two teams from different cultures coming together to become one is reflective of the Kingdom. Multiple denominations come together with the same goal in mind—to learn and grow. Cultural, theological, ethnic and generational differences are set aside and the Kingdom of God emerges.
There is hope!
As an American, it's easy to get caught up in the cultural messages and turmoil we face in our country. But when you get to step outside home base and into another culture, you realize we're not alone. Every nation is facing pressing issues. And then you realize—we don't just face cultural and political problems, we have a human problem. We, as humans, have separated ourselves from God and there is only one hope—Jesus.
When I stepped into the Summit in Germany, I could feel hope in the air. Hope for people to find reconciliation, for cities to be changed, for people to find healing and purpose and meaning. God has entrusted the Church with his message of hope, and the Summit became the vehicle to help encourage and spur on that hope the Germans have for their nation.
Why I love the Summit
All of these things are why I love the Summit. In every country and culture the same thing happens. People long to get better, the Summit unites people across lines of division, hope is spurred on and God's Church goes forth. God is doing something unique in this day. What a privilege it is to experience something like this through the Global Leadership Summit in Germany.
We welcome and encourage comments on this site. There may be some instances where comments will need to be edited or removed, such as:
Comments deemed to be spam or solely promotional in nature
Comments not relevant to the topic
Comments containing profane, offensive, or abusive language
Anonymous comments
If you have any questions on the commenting policy, please let us know at heretoserve@globalleadership.org
Equip, encourage & inspire global leaders with a gift today
When you give to the Global Leadership Development Fund, your gift inspires and equips Christian leaders, facilitating transformation in some of the world's most challenging environments.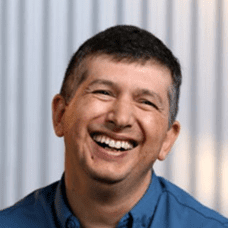 "Without your heart for giving, we could not have had the GLS in many countries like Bolivia, Ecuador, Cuba, Chile, Peru and others in the rest of Latin America."
Carlos Arroyo, South America