Published May 9, 2018
3 Ways a Senior Care Facility Got Better by Attending the Summit
"It is almost impossible to describe the effect that attending The Global Leadership Summit has had on the Salem Home organization," said Sherry Janzen, CEO of Salem Home, a personal care home for individuals who have a disease process that prohibits them from living independently. "But I do know that my leadership team's perspectives have become more positive in thought, bold in expression and noticeably more rooted in faith. It influences everything that happens in our organization.
"It is also important for our support staff to attend the Summit with our leadership team because if they don't know what we are trying to build, they cannot support us in the endeavor. Of all the educational events we have the opportunity to attend, this event is the only one that the entire leadership team says is a must. They will give up every other opportunity just so they can attend. It feeds our souls. It impacts our organization in significant ways."
These are the three ways Sherry Janzen's organization got better by attending the Summit:
We became Christ-centered & courageous
In 2008, with inspiration from the Summit, Salem Home embarked on a journey to provide Christ-centered care. "Personally, my biggest takeaway each year is how critical it is for leaders to be grounded in their faith," says Sherry. "Business and leadership theories can change over time, but if a leader is not grounded in their faith, leading can be like chasing windmills.
"There have been times in my career where it seemed like there would be no end to a situation. But prayer and complete trust that God has everything under control carried me through. I leave each Summit with a sense of renewal in this truth. This truth has also made us braver in trying new ways of doing things. It has definitely made us bolder in word and deed as we became a faith-based organization with a mission to provide Christ-centered care."
We developed a new model based more on relationship, not task
When Salem Home started its journey toward being Christ-centered, they did an in-depth evaluation of who they were, what they do, and why and how they do what they do. "In the process, we could not find a model of care that fit our mission," says Sherry. "So we created our own model of care based on relationships. Our lives are filled with relationships, but Christ is the most important relationship.
"Since then, we have moved the type of care staff provides from task-oriented to relationship-oriented. As a result, residents can find meaning and purpose in their day through the ways we care for them.
"To ensure that we are truly providing relationship-centered care, we use a measurement tool that measures the resident's actual life experience during their day, not what we as staff think their day is like. This tool has led us to provide care in places we didn't even think of. My vision is that we are an example of how care can be provided in nursing homes within the context of faith, and be known for our compassion and excellence in giving the residents their best-lived experience while they are with us."
We clarified our vision to speak for those who can't speak for themselves
"One of the most powerful sessions at the Summit for us was when we learned that as leaders, we speak for those who cannot speak for themselves," says Sherry. "That has changed our purpose for doing what we do. Many times we are not quite in step with the provincial direction because we feel our mission is to ensure that those who live in nursing homes, regardless of their abilities, are treated with the same dignity and respect as anyone else.
"If I look back over the past nine years and how much the organization has changed, I see that the Summit has clearly influenced our vision, crystalized our mission and enabled us to communicate this throughout the staff.
"Because our purpose is big—speaking up for those who cannot speak for themselves—we have become very deliberate in the message we communicate to our community, the regional structure we work in and the provincial health system we are part of. We have widened our sphere of influence in the regional setting through our model of care."
Go to the Summit and be challenged
"For anyone who is unsure about attending the Summit, I encourage them to try it once," says Sherry. "There is nothing to lose except their time, and there is everything to gain. The presentations are filled with challenges and inspiration to become a better leader. Because of the team-building that occurs, we are challenged by speakers from outside the health system, opening us up to a different vision for working through the issues that confront us.
"For leaders who are tired and/or disenchanted about where they are, the Summit feeds your soul and may give you a different perspective on why you are leading your organization."
We welcome and encourage comments on this site. There may be some instances where comments will need to be edited or removed, such as:
Comments deemed to be spam or solely promotional in nature
Comments not relevant to the topic
Comments containing profane, offensive, or abusive language
Anonymous comments
If you have any questions on the commenting policy, please let us know at heretoserve@globalleadership.org
Equip, encourage & inspire global leaders with a gift today
When you give to the Global Leadership Development Fund, your gift inspires and equips Christian leaders, facilitating transformation in some of the world's most challenging environments.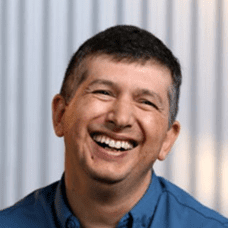 "Without your heart for giving, we could not have had the GLS in many countries like Bolivia, Ecuador, Cuba, Chile, Peru and others in the rest of Latin America."
Carlos Arroyo, South America