Published December 11, 2017
4 Audiences You Wouldn't Expect to Attend the Summit—Tom De Vries
Tom De Vries, President of Willow Creek Association, has been a church planter, multi-site pastor, and global movement leader. He is a 20-year attender of The Global Leadership Summit, and believes in the mission of the local church as expressed in the great commandment and the great commission, as well as an ever-increasing need for greater leadership skills for all who influence others.
After I started in my new position as President of Willow Creek Association, someone asked me very candidly, "Tom, why did you say yes?"
Well, the biggest reason I said yes is because I've seen God blessing this ministry in ways that are way beyond what any individual could ever do. The way this ministry has advanced forward is through the movement of the Holy Spirit.
To be a part of that—to see the Spirit at work—and to hear leaders who are giving testimony to the work of God in their country and in their churches and businesses has really been profound. So that's why I am here.
And one of the things I'm excited about is being a part of building on this movement that God has so blessed. One of those ways is by developing new products and new audiences. Prisons, homeless shelters, youth movements … these are all new audiences for us.
New audiences in unexpected places
Prisons
In 2014, the Global Leadership Summit broadcast for the first time to inmates in three U.S. prisons—Louisiana State Penitentiary in Angola, The Carol S. Vance Unit in Richmond, Texas and Folsom State Prison in California. That has now spread, and this year 60 prisons hosted the Summit. In fact, the state of Colorado hosted the Summit at every one of its state prisons this year.
Now, a cynic might say, "What in the world do people in prison need to know about leadership? Are they even capable of being leaders?" We recognize that everyone has influence—even prisoners. We want prisoners to have a positive influence in their communities.
The reality is that people can make bad decisions when they lack hope or opportunity. It happens when they don't recognize who God created them to be. People in prison are realizing, "I could have a different life. God made me for more than what I'm doing now." That's important when you realize that 97 percent of prisoners will eventually be released and return to society.
One of the greatest Summit stories coming out of prisons is that the prisoners are contributing money to sponsor Summit sites in other in prisons. These guys are making 25 cents an hour and they're coming back and contributing $500-$600 to help another prison host the Summit.
Homeless shelters
This year was our second year at Haven for Hope in Texas, which has close to 350 homeless residents. The lives of men and women who are homeless are being transformed they are exposed not only to leadership principles, but to life principles that have the power to change their heart and change their situation.
Youth
Another new audience for us is youth. There are 20 countries now engaged in deliberate youth movements. This comes as a result of people crying out and saying the youth in their countries have no examples of how to be a leader. There's corruption. There's poverty. Maybe they've been under communism. Whatever the case, there are no leadership role models to follow. They know that for their communities to thrive, they need their youth to step up and become the next leaders.
For some of the countries, the Summit is a one day of evangelism and one day of the Summit blended together. It's exciting to see how the Summit is so translatable to the next generation. And the earlier we can begin to raise leaders at that level, the longer their impact is going to last.
Military
We're also finding new audience as people are saying, "I want this for my peers." In Brazil, 1,200 military police attended a Summit.
That movement was driven by a guy who is a military policeman and was rocked by the Summit. He said, "How can I transform my peers?" That's how people are looking at it. "How do I serve my team? How do we make ourselves better?"
We're also beginning to see doors opening on military bases—through officers who see the value of training, as well as through chaplains. This year, we were at Wright Patterson Air Force Base, right outside of Dayton, Ohio. It's one of the largest Air Force bases in the United States and we were there for the first time with 85 people.
How will we continue to develop new audiences?
We realize that as we develop new audiences for the Summit, we also need to develop new ways to engage them. The new GLSnext app is a good example. GLSnext is a free app designed to provide ongoing leadership equipping throughout the year. It updates every week with new videos from GLS faculty from around the world. You can instantly watch as many leadership videos as you want, as often as you want, anytime you want. We're excited about expanding GLSnext to other languages outside of English.
As the Summit grows, we hope to grow to serve even more audiences, helping people realize that they have influence where ever they are, and their leadership influence matters.
If we believe that the local church is the hope of the world, and that its future rests in the hands of its leaders, we need to do the best we can to support leaders—in the marketplace, in government, in education, in healthcare, in media, etc. The GLS trains leaders to live out their faith and increase their influence in every sector of society.
To learn more about how to give to The Global Leadership Summit, go to give.willowcreek.com.
We welcome and encourage comments on this site. There may be some instances where comments will need to be edited or removed, such as:
Comments deemed to be spam or solely promotional in nature
Comments not relevant to the topic
Comments containing profane, offensive, or abusive language
Anonymous comments
If you have any questions on the commenting policy, please let us know at heretoserve@globalleadership.org
Equip, encourage & inspire global leaders with a gift today
When you give to the Global Leadership Development Fund, your gift inspires and equips Christian leaders, facilitating transformation in some of the world's most challenging environments.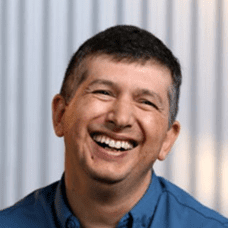 "Without your heart for giving, we could not have had the GLS in many countries like Bolivia, Ecuador, Cuba, Chile, Peru and others in the rest of Latin America."
Carlos Arroyo, South America