Published January 14, 2019
5 Reasons Why I Host the Summit on Our College Campus
I first attended the Summit in 2000 and have attended nearly every year since. I have long encouraged other leaders I've worked alongside to attend, telling them the Summit is the most formative leadership experience I've ever been a part of.
When the opportunity arose in 2017 for Northwestern College to be a Summit host site, I felt the Holy Spirit's leading to bring the Summit to our campus. We've hosted two successful Summits, and I'm especially grateful that around 20 percent of our total audience has been Northwestern College employees.
These are the five biggest reasons we host the Summit on our college campus:
1. We're dreaming bigger.
Over the years, I have definitely incorporated insights and inspiration from the Summit into my own leadership style and strategy. Now that the Summit is on our campus, though, I find myself dreaming bigger. I am encouraging members of the college's President's Cabinet to attend regularly, and they, in turn, are bringing their teams.
One dream I have is for Northwestern College to be known as a place where leaders learn—a place where not only students, but also church and community leaders come for world class leadership content delivered either within the context of or easily adapted to a Christian worldview. I'm grateful for the providential partnership of the Summit as we seek to expand Northwestern College's kingdom influence.
2. It's influencing our leadership and culture.
As we've hosted the Summit just twice, we've not yet realized the full potential of Summit influence on our campus leadership and culture. But the Summit has already proven to be a powerful starting point for campus leaders and leadership teams as they determine vision and strategy for delivering Christian higher education in ways—both form and content—that meet the demands and expectations of today's college students.
3. It reminds us we have influence and we equip influencers.
One of the things I enjoy at every Summit are the stories of leaders who started small (or young) and have accomplished amazing things for God's kingdom through the power of the Holy Spirit. We are a college host site. The timing of the Summit doesn't enable us to involve our students, but they are the future leaders we, as a Christian college, spend nine months teaching, mentoring and equipping for participation in God's redeeming work.
The timing of the Summit does enable us, as college professors and staff members, to gather before the start of another school year and invest in ourselves as leaders and teachers. It reminds us that 1) we have influence and 2) we are equipping influencers.
4. It's relevant, humbling and confidence building.
I spend a great deal of time around young Christians, and one of the things that concerns them is that the church seems less and less relevant to the world they're experiencing. This year especially, the Holy Spirit worked through Summit leaders to deliver a Summit filled with honesty and lament alongside inspiration and practical insights. It felt more relevant than ever, and the Summit's reckoning with relevance is one that I believe is a valuable model for churches and Christian organizations.
It is both humbling and confidence-building to participate in the Summit alongside other leaders who have the same mix of questions, doubts, grand visions and strategic plans you have as a leader of an organization and follower of Christ.
5. It brings awareness to the need to refresh constantly.
This year was particularly challenging in ways that led me to lament and in ways that reminded me that Jesus Christ is really the only perfect model of leadership to follow without reservation. One takeaway this year has been a sober awareness of the fallibility of human leaders and of the need to ask God to constantly refresh my spirit of humility, my openness to feedback and my self-awareness regarding how I honor and nourish the image of God in those I lead.
At Northwestern, our mission is to be a Christian academic community engaging students in courageous and faithful learning and living that empowers them to follow Christ and pursue God's redeeming work in the world. The Summit is serving our school by helping us to dream bigger, raise our leadership culture, equip us to equip others, stay relevant, humble and confident and refresh our awareness. Indeed, the Summit is one of the most formative leadership experiences I've ever been a part of.
We welcome and encourage comments on this site. There may be some instances where comments will need to be edited or removed, such as:
Comments deemed to be spam or solely promotional in nature
Comments not relevant to the topic
Comments containing profane, offensive, or abusive language
Anonymous comments
If you have any questions on the commenting policy, please let us know at heretoserve@globalleadership.org
Equip, encourage & inspire global leaders with a gift today
When you give to the Global Leadership Development Fund, your gift inspires and equips Christian leaders, facilitating transformation in some of the world's most challenging environments.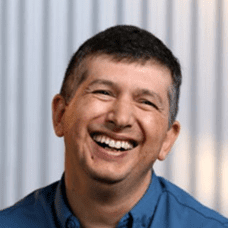 "Without your heart for giving, we could not have had the GLS in many countries like Bolivia, Ecuador, Cuba, Chile, Peru and others in the rest of Latin America."
Carlos Arroyo, South America