Published February 13, 2017
5 Ways Leaders in Pakistan Were Encouraged Through the GLS
"I was ready to give up." This is a common theme we heard in the comments from attendees at the Global Leadership Summit event in Pakistan.
But thanks to our partners, faithful donors and prayer warriors, the GLS encouraged hundreds of leaders in Pakistan to continue in their work or their ministry with new passion and vigor.
Many leaders discovered a solution to some of the issues they were experiencing, and gained new strength to take on their different challenges. Vision became clear, a pastor and his church were revived, leaders found balance, leaders in secular markets discovered how to bring their faith to the workplace, and one attendee was motivated to plant churches in regions where there are none. Wow!
Here are the five biggest ways leaders in Pakistan were encouraged by the GLS this year:
Vision becomes clear
"My life was a total mess. I confess that it was my fault. I was stuck. One of my friends, who also helps out in my business, is a regular attendee of the GLS and invited me to come with him to this Summit. It was a divine appointment. I was in desperate need of guidance and clear direction to improve my business. Thank you for bringing the Summit to us. Now, I am a changed man. "
"It feels like someone has grabbed my hand and brought me out of the deep darkness into the sunshine. I can see clearly."
A Pastor and his church are revived
"As a pastor, watching my church die was really painful. I recently had a stroke too, and my family was suffering due to my health and low self-esteem. I was at the edge of giving up on God. I even tried suicide. I have been praying for the last two years, expecting God would do something supernatural in return for my prayers and revive me, but nothing happened. Then I was given a brochure about The GLS by one of my pastor friends who comes to pray with me often. My travel and lodgings were sponsored for me, and that was a great help in my decision to attend.
"I thank my heavenly Father so much that through the GLS, and especially through Pastor Albert Tate, the spirit of the Lord spoke to me. During Albert's session, tears started rolling down my cheeks. I watched the entire session with blurred focus, because I was crying the whole time. A pastor sitting beside me, who I didn't know, held my hand to comfort me. In that moment, God did something supernatural in me. Before God does something supernatural, I have to surrender whatever I have, no matter how small it may be. I am amazed by God's plan for my life. I came back changed. I came back to my church, and preached again that Sunday. After the service, a Muslim lady who had recently moved next door to my church while I was away for the GLS, met me and asked me to pray for her. After two days, she came back to our service and asked for prayer again…. She was healed. Before she left, she gave me an envelope that had the exact amount of money needed to run the church and provide salary to the church staff for a whole year! Praise God! She is a regular visitor to our service now and we are praying for her salvation. I look at myself and look at what God has done, and I can only say thanks to God for working in mysterious ways. And thank you to the GLS."
Leaders find balance
"Brené Brown touched a hidden corner of my heart. The way she presented her own personal life example was courageous, and spoke right to me. Being in politics, I spend most of the time working long hours, but balance is needed to run my home, too. In a culture that is male dominated, I am often discouraged. But Brené taught me how to rise strong in God so I can serve the people of our community in a better way. Coming to the Summit regularly has changed me, giving me a challenge to show the love of God to those working around me. Thanks to the GLS, I'm becoming a true Christian."
Leaders in secular markets discover how to bring their faith to work
"I believe that the GLS has potential to reach every person working in any profession. Whether secular or clergy, there is something to learn for everyone! I am a manager in a leading local hotel. Horst Shultze touched my heart with his inspiring session, especially since his field of work the same as mine. I got a lot out of his teaching. I learned how to be a more positive leader and help my team do their jobs with a caring heart. The GLS has helped me become a good person in heart, mind and deed. My team at work says I am a changed person. And that's where I can share my faith in Christ. Nobody in the church usually cares about how Christians in a secular workplace serve others, but the GLS does! Thank for helping church and secular leaders not give up, but to share the light with people, and rise towards excellence."
"After serving as a police officer for 42 years, I will be retired in few years. But I'm not done. I am open to learning more, especially from the people of God. My favorite part of the GLS was watching the video about Warden Burl Cain, who did exceptionally great work for the prisoners. He is a wonderful man with a God-given vision. I was in tears when I watched this Grander Vision video and I was thinking about how God had given me such a wonderful job to help people change, but I've been fearful about the future. God used the GLS to motivate me not to waste time. I can still influence many people around me. I trust God had a plan for me by bringing me to this GLS. He can now use me even better in this last season of my secular career. I will finish well! Thank you for the GLS!"
Attendee is motivated to plant churches
"What an interview with Pastor Brian Houston! I burst into tears during his session. As I looked around, I saw others were also in tears as Brian talked about his dad. It was shocking in our context, because it is not common to talk things like this in public or from a stage. Brian is a courageous man of God. I was blessed by his passion, vision and mission. I learned that even though there may be hidden pain in our lives and in our leadership, it is not an excuse to focus on a negative situation and be weary, letting it hinder the great work God wants to achieve in us. I left the GLS as a new person, and have a burden on my heart to plant churches where there are no churches. No obstacle can keep me from obeying God's Great Commission!"
Thank you for being a part of this ministry, whether it is through prayer or financial support. You are a part of changing lives
We welcome and encourage comments on this site. There may be some instances where comments will need to be edited or removed, such as:
Comments deemed to be spam or solely promotional in nature
Comments not relevant to the topic
Comments containing profane, offensive, or abusive language
Anonymous comments
If you have any questions on the commenting policy, please let us know at heretoserve@globalleadership.org
Equip, encourage & inspire global leaders with a gift today
When you give to the Global Leadership Development Fund, your gift inspires and equips Christian leaders, facilitating transformation in some of the world's most challenging environments.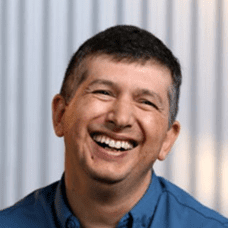 "Without your heart for giving, we could not have had the GLS in many countries like Bolivia, Ecuador, Cuba, Chile, Peru and others in the rest of Latin America."
Carlos Arroyo, South America