Published November 27, 2017
6 Reasons the Summit Works in Latin America
When Luis Pinto and his wife Carol first started attending "La Cumbre" (Summit) in Guatemala, they realized The Global Leadership Summit could have countrywide impact. Today, Luis spearheads The Global Leadership Summit movement in Central America.
The first time I attended the Summit was in 2008 when I was one of the youth pastors at my church. One of the pastors invited me, but I didn't really want to go.
But the Summit turned out to be a transformational event for me.
I didn't know that three years later I was going to be called by my pastor to help with the expansion of the GLS in Guatemala. In 2014, I was called by Willow Creek Association to do the same thing in Central America. Six months later, it was the Caribbean. A year later, it was all of Central America. So, I am 100 percent involved in the GLS and Willow Creek Association.
The GLS has helped me understand what my role is — why I am here, and that God is calling me to do something significant for my country and my people.
Today, the GLS is expanding across multiple audiences beyond the church. Right now we have 10 Summit sites in Guatemala. We have attendance from all sectors of society. Sixty-five percent of the attendees last year came from the marketplace. The remaining 35 percent was divided between the church, the government, education and non-profits. It has a very significant impact in our society. What we're seeing unfold is unbelievable! Here are just a few highlights, and the 6 reasons the Summit works in Latin America:
1. The GLS ignites action in emerging leaders
We started to work with youth in Guatemala in 2012. The idea was to involve them in doing something significant for their lives and for our country.
That first year, we brought the franchise owner of McDonald's in Central America, and we had an extraordinary event for youth. We didn't want to have just a "nice" event and "nice" talks, and nothing else. We know if we don't do something in 72 hours to follow up, then the GLS becomes another nice event. That's it.
So, at every Summit event, we talk about action. What step will we take next?
At that first Summit for the youth, we invited youth organizations that were doing significant things for society. We collaborated with International Justice Mission, Compassion International and others to bring in volunteers in different organizations that support feeding the hungry, or people who were homeless or suffering from abuse.
This youth movement has been growing so fast and in so many ways. Young people started this movement, and now I can see them doing important things for our society and nation.
2. The GLS challenges government leaders to address corruption
Corruption and violence is very typical in our country. This past August, seven people, including two children, were killed and 12 injured in a gang shooting in a hospital in Guatemala City. Gunmen burst into the hospital to rescue a jailed gang member who had been transferred there for a medical appointment. The shooters were members of the Salvatrucha gang, one of the most notorious bands terrorizing Central America. When it was over, two prison guards, two hospital workers, two children and another adult were killed.
That is what is happening in our country. Good people are doing nothing because they are afraid.
Seven innocent people died because we did nothing.
Gary Haugen spoke at the Summit this year. He is the founder and president of International Justice Mission, which is an international human rights agency that rescues victims of violence, sexual exploitation, slavery and oppression.
Gary said we don't need to be afraid to do something that God is calling us to do. We need the courage of God in our hearts.
After that presentation, I thought that we need to stop being afraid and stand up. We must stand in front of the giants of corruption and violence and do something.
The president of Guatemala's Supreme Court and some of the judges also attended. They are in the midst of dealing with the problems in our country. When they come to the Summit and listen, they are transformed.
3. The GLS inspires women to defy the norm, and take on leadership roles
In the Latin American culture, especially in Mexico and Central America, women are not supposed to take any role in leadership. Only men. We want to break that. We want to leverage women's leadership and see more women taking leadership positions in all the fields.
I was at an event with my wife and I met with about10 women who were planning to start a movement against human trafficking in Guatemala. I was shocked when I heard them talking about their plans. They are not afraid. They have strength and creativity. All of them were under 30 years old. I can see the hunger, the strength, the passion and energy they have.
Next year we're planning a big Summit event for 400, maybe 500 women.
4. The GLS brings former enemies together in collaboration, not combat
I can see God using the Summit and moving across Latin America. For example, our friends in El Salvador invited the guerrillas and the army to sit down at the same table. This is a country that has been dealing with internal war for many years.
The pastor at the GLS worried because both the principle leaders of the guerrillas and the army accepted the invitation and would be together under the same roof. So, he created a lunch event and asked me to talk for an hour. I talked about how we don't want those who come to the GLS to be in combat. We want them to be in collaboration.
Both sides that day were angry. They wouldn't answer to each other. They just answered to me. After 30 minutes or so, I started talking about what Jesus said: "Father, let them be one as you and I are one." And the guerrilla leader said, "We need this in our country. We don't need to continue fighting."
So, the members of the army and the guerrillas shook hands and began a conversation. They even took a picture together at the end. The most wonderful thing was they continued their conversations a few months later. They continued in the same room watching the GLS presentations. This is amazing.
5. The GLS generates ideas for business leaders to grow, by giving back
At one of the Summits, Blake Mycoskie of Tom's Shoes spoke about how if you buy a pair of shoes from Tom's Shoes, a child without shoes in another country will get a pair. That presentation had an impact on a big businessman here in Guatemala City. He owns a company that sells eggs, and he asked us what he could do.
He said, "What if I give two eggs for every box of eggs people buy?" He did that and sales increased 15 percent in the first month. Second month, it increased by 30 percent. By the end of 6 months, he gave a significant check for poor children in our country.
That is the power of the Lord in your company.
6. The GLS goes beyond a two-day event
We are preparing to have 120 GLS events across Latin America. Seven years ago, we only hosted six events. To reach new audiences, we have developed a program that we call GLSE, or GLS Extended. The GLS is only two days—then what? What happens the other 363 days?
With the GLSE program, the idea is to establish small events in different places with different segments throughout the year so we can keep people connected to the GLS. We have 80-90 different talks selected from over the years, as well as books and training materials. We can divide all that information and use it for year-round training.
Five or six years ago we started this in Guatemala City. Then it was Mexico and South America. Now other parts of the world like Africa and Asia are pursuing the same model.
Of course, one of the challenges we have is that we need more people working with us to sustain that growth. Getting funds to pay the staff has been one of the most significant challenges we have had. We are not superheroes. We can't do it all. If we don't pay attention and do nothing, we could lose our momentum.
We have to pay attention because the Summit is working
It is working here in Guatemala because there is such a need for leaders. We have a lack of leaders. Everyone is focused on doing their own things rather than seeing a grander vision for our country.
That's why the GLS works. It challenges people. The GLS moves their hearts. They move out of their comfort zone—and they transform their communities.
We welcome and encourage comments on this site. There may be some instances where comments will need to be edited or removed, such as:
Comments deemed to be spam or solely promotional in nature
Comments not relevant to the topic
Comments containing profane, offensive, or abusive language
Anonymous comments
If you have any questions on the commenting policy, please let us know at heretoserve@globalleadership.org
Equip, encourage & inspire global leaders with a gift today
When you give to the Global Leadership Development Fund, your gift inspires and equips Christian leaders, facilitating transformation in some of the world's most challenging environments.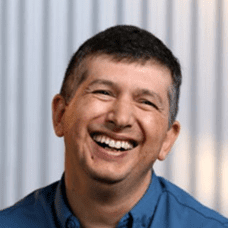 "Without your heart for giving, we could not have had the GLS in many countries like Bolivia, Ecuador, Cuba, Chile, Peru and others in the rest of Latin America."
Carlos Arroyo, South America