Published August 19, 2019
70 Summit Site Leaders in India Unite Around a Singular Vision
Every year, leaders from the Global Leadership Network travel to regional centers around the world for annual GLS Regional Meetings. The purpose of these meetings is to build momentum for the GLS, and to ensure there is vision alignment around core values and strategies.
In 2019 we brought these meetings to Hyderabad, India, where all 70 GLS sites in India were represented. We spent two full days clarifying vision, answering questions and helping to develop strategies in order to see the GLS fulfill its vision in India:
Helping Christians grow their leadership to maximize Kingdom impact.
Here are just some of the stories we heard during those meetings:
My vision became clear for the next generation of India.
I am so happy to be a part of the GLS. I've been in the ministry now for 18 years, and I have wanted to quit 3 times. The third time was so tough that in one of the Sunday services in 2014 I even announced, Please find another pastor, I'm quitting. But that same week, I attended the Summit, and God spoke specifically to me.
…I even announced, Please find another pastor, I'm quitting. But that same week, I attended the Summit, and God spoke specifically to me.
As a leader, there will always be challenges you have to face, and you have to overcome them. God wanted me to stay. So, I didn't quit. Now God has given me a very clear vision of what I need to do. I was always struggling with these four walls in the church. It became really monotonous for me to come up on the pulpit and preach every Sunday, seeing the same faces. There was nothing happening outside the four walls of the church. That's where my pain was. I was struggling with this, and the Lord started showing me certain things about how the Kingdom of God works. He showed me what we need to do. Since then I've been trying to learn—I've been attending the Summit and now I have a clear vision and direction from God as to how we can change our nation.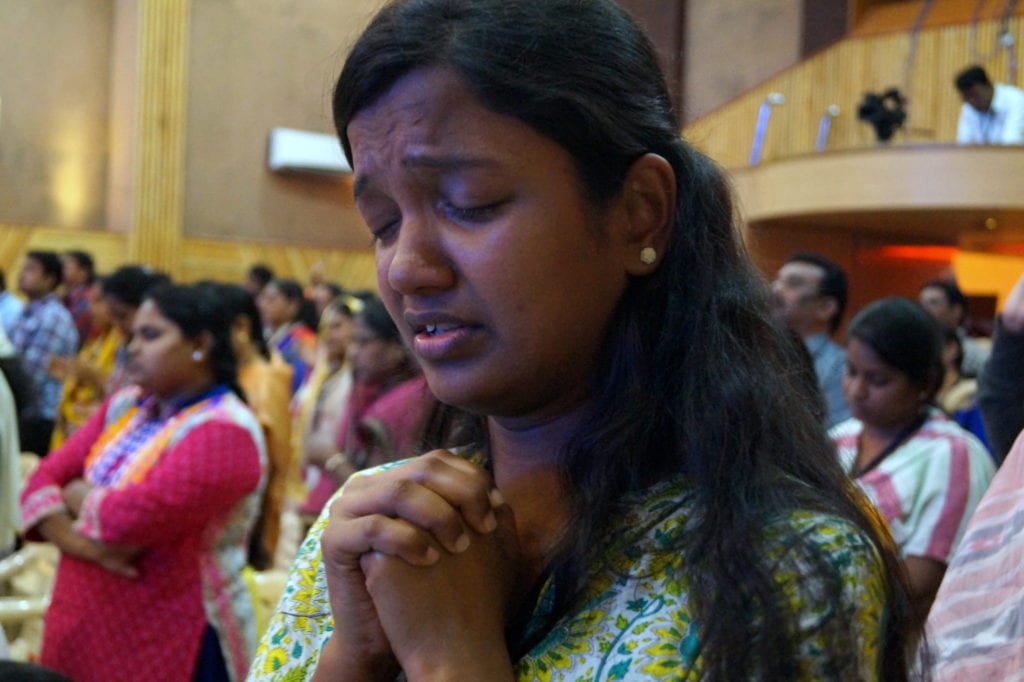 We are focused on two sectors: discipleship in the marketplace and education. If things have to change, whether it is politically, economically or whatever you call it, education is important. A lot of things have to be sown into a child between the ages of 4-14. So, I started the ministry with a few young people who were 10-12 years old. They were already suffering addiction and were in gangs, robbing people in the night. God brought them to me, and I started working. Their lives started to transform. Their families started to transform, but there something internal still needed to happen because their character wasn't changing completely. I was struggling with this. I asked God what to do and He showed me I need to look at a discipleship for children in this age group—what you instill in them during this will remain with that child until death. We started a school in June 2019. Thanks for cheering us on. Over the next 10 years, I believe we can change and impact our nation. –Pastor Devasagayam, GLS attendee, India
My work is now about investing in others.
I was head of the marketing department at a petroleum company. After attending the GLS, I made it a point to invest in the lives of people. I used to go to work just to do my job and go home. Now, I go there and spend time talking to people about their family, their life and then I talk to them about the business. The company was so happy after that one year that I got a promotion. I loved what I was doing. I have a vision that I am carrying. I want to invest more in the lives of people. I am a great fan of the GLS. –Ross, GLS attendee, India
My business became about God's Kingdom.
I started a business, but it wasn't going very well. But at the GLS, my purpose changed—it was no longer about personal benefit. My entire idea of business changed after watching more of the GLS videos. The one business I started grew to three more businesses, and now is growing into four. And it's because my business wasn't about me anymore, it became about God's Kingdom, how to benefit people and how I can benefit the church through my business. When my perspective changed, a lot of people came along with me sharing this idea. –Finney Samuel, GLS Attendee, India
Neglected people are thrown a Christmas party.
The Summit in 2018 had an impact on a particular neglected group in society where the mafia has taken over and it is difficult to evangelize. Pastor Timothy is one of the pastors in this city who attended the Summit. He had a dream to reach these people and wanted to have a Christmas celebration for them. 130 people came together. They preached the gospel, and they were well respected. The people expressed how impressed they were by the respect they received from the church—and it all started because of the Summit. –Mohan Das, GLS attendee, India
Thank you for being a part of the GLN ministry. You are part of a global community of people who want to bring God's Kingdom here on earth.
We welcome and encourage comments on this site. There may be some instances where comments will need to be edited or removed, such as:
Comments deemed to be spam or solely promotional in nature
Comments not relevant to the topic
Comments containing profane, offensive, or abusive language
Anonymous comments
If you have any questions on the commenting policy, please let us know at heretoserve@globalleadership.org
Equip, encourage & inspire global leaders with a gift today
When you give to the Global Leadership Development Fund, your gift inspires and equips Christian leaders, facilitating transformation in some of the world's most challenging environments.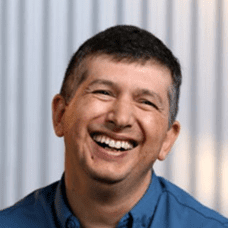 "Without your heart for giving, we could not have had the GLS in many countries like Bolivia, Ecuador, Cuba, Chile, Peru and others in the rest of Latin America."
Carlos Arroyo, South America