Published November 9, 2015
My Grander Vision | How School Sports Games are Changing Lives in Zambia
For the last several years, student athletes from Cornerstone University (CU) have been traveling to Zambia and have seen first hand the impact of malaria on African families and communities. Chip Huber, associate vice president for Student Development, and the Athletic Department Chaplain at Cornerstone University in Grand Rapids, Michigan, talks about a moment that catalyzed the beginning of a movement.
"Some of our men's soccer team met a family in a rural village in Zambia on a CU mission trip where their 15-month old boy named Alex died from malaria after being bit by a mosquito one night. His family couldn't afford bed nets for all their children. Alex passed away in his mother's arms on her walk to the nearest medical clinic. The guys decided that just shouldn't happen in our world," said Chip.
Night of Nets was born and it was the beginning of a movement, fueled by the Summit.
"It goes all the way back to an interview with Bono several Summits ago," said Chip. "It fueled my own passion to be involved in the global health care crisis scene in sub-Saharan Africa, and helped me to see that responding to the needs of my brothers and sisters in Africa was a biblical mandate and a personal calling. Bob Goff's 2013 talk about true love propelling leaders to action was a catalyst. We read Love Does together as a soccer team, and we were led and moved to invite more teams to join us on and off our campus. If we truly loved the Zambian people, we had to do more and invite more people to help provide the resource of a bed net that would change their lives in tangible ways."
Night of Nets is a global campaign and partnership to help end malaria. Campuses and athletes are joining together to defeat one of the world's greatest health threats for millions of people across the globe. The concept for Night of Nets is actually quite simple. It uses a regularly scheduled athletic event to focus on and respond to the issue of malaria. At sporting events, $6 is collected from spectators, merchandise is sold, and the money raised goes toward providing bed nets to those in need.
Playing a beautiful game of soccer is something that our students and their friends in Africa both love to do. The idea to leverage the power of sport, talent and giving back for an impactful purpose and vision is a no-brainer. "Why not take something so powerful in our culture, like sport, and use its power for transformational change?" asks Chip.
Students are engaged in the vision beyond expectation. "It's honestly taken over our Cornerstone University campus," says Chip. "We now have seven athletic teams hosting Night of Nets events. Our soccer game is the biggest student event we have on campus all year. At a recent game, we raised enough funds at one college soccer match to provide more than 2,000 families with a bed net."
It doesn't stop on the Cornerstone University Campus. "We've now had several other high school and college campuses and athletic teams and tournaments join the Night of Nets movement to help provide bed nets as well," said Chip.
Since Night of Nets started, they've been able to provide more than 20,000 bed nets to families in Africa who are praying for them and are at great risk for harmful impact from malaria. As a result, there has been a significant drop in the incidences of malaria in the communities where they are involved.
Chip shares that the impact is not only experienced in Zambia, but here in the hearts of the students as well. "We found in ourselves a deeper faith in God's plans for our lives. Real community is built among students when we shift our focus onto others rather than ourselves. Students, particularly college students, are primed and ready to bring the Kingdom of God to this earth now, not just in the future. When you empower and release them, their passion will activate a movement of good in our world. They are worth our attention and our investment as church and education leaders."
Chip shares his grander vision for Night of Nets, "We'd love to see malaria wiped from earth in the long term. And in the short term, we'd love to have 100 athletic teams across the country join us in the movement. We are praying passionately that the bed nets we provide to church and community partners in Zambia serve as a catalyst for them to share in word and deed the love of Jesus to places and peoples facing incredible poverty and lack of resources. We pray that the bed nets offer hope and a resource for greater health and opportunity for the future."
"A mosquito cannot end lives and destroy communities and families. The church can and must lead the fight against the most preventable of diseases so God's people can experience shalom and live and flourish in a beautiful land."
Chip Huber has written a book telling the story of how a friendship and partnership developed between a high school community near Chicago and a village community in Zambia…and flipped both their worlds upside down forever. Check out The Zambia Project here.
We welcome and encourage comments on this site. There may be some instances where comments will need to be edited or removed, such as:
Comments deemed to be spam or solely promotional in nature
Comments not relevant to the topic
Comments containing profane, offensive, or abusive language
Anonymous comments
If you have any questions on the commenting policy, please let us know at heretoserve@globalleadership.org
Equip, encourage & inspire global leaders with a gift today
When you give to the Global Leadership Development Fund, your gift inspires and equips Christian leaders, facilitating transformation in some of the world's most challenging environments.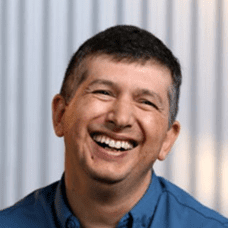 "Without your heart for giving, we could not have had the GLS in many countries like Bolivia, Ecuador, Cuba, Chile, Peru and others in the rest of Latin America."
Carlos Arroyo, South America