Published February 8, 2021
A Journey of Healing from Brokenness to Plant Seeds of Hope
As a boy growing up in Plateau, Nigeria, I knew peace. Many international missions' organizations had their headquarters there because of its favorable weather and peaceful environment.
Unfortunately, the case is very different now.
I knew I had to find a place to hide, otherwise I was going to be killed too.
The demographics of our community began to change, and the Islamic population grew and began to violently enforce change according to Sharia law. What started out as several minor attacks on Christians here and there, eventually grew into a statewide attack in 2001, killing thousands of people. Hundreds of churches were also attacked and burned with masses of people inside, including my own. They shut up the doors and windows and set fire to the building. I lost many loved ones, including friends and people I played with on the worship team. My mom was at work at the time, my sister was at school, and my father and brothers happened to be home that day. So, fortunately their lives were spared. But when I escaped, I didn't know what might have happened to my father and brothers because I didn't know if they were in the church at the time of the attack.
What I experienced as an 18-year-old was so brutal I'm still recovering today.
When I witnessed the attack on my church, I began my escape. My thought was to cross over to the other side of town where there were mostly Christians. But I saw people getting caught. Christians were being asked to renounce Christ, and if they didn't, they would chop off parts of their body until they would gradually die in pain, or they would pour gasoline on them and set them on fire. I knew I had to find a place to hide, otherwise I was going to be killed too.
So, I went into a sewage area where the sewage passed through. I lifted a cement slab and went under it to hide. I thought, if I can stay here until dark, then I can come out and keep running. And that is what I did for several days.
But then I was caught.
I was caught with some other guys. The military man who found us beat us to the point that I thought I was going to die. Then he called us one by one, asking us to run, shooting us down one at a time. He called the next person and the next…Then he got to me.
I remembered all these Bible stories flashing through my mind. The one that stood out to me was the story about Shadrack, Meshack and Abednego, and how they refused to bow down to the King. The thing that stood out to me about that story was when they said, they know their God is powerful enough to save them and deliver them, but even if He doesn't, they were willing to die for what they believe. So, I literally prayed that prayer, and said, I know you have the power to save me, but even if I die, I want to be with you.
That was the first time I had a personal experience where I felt lifted off my feet. The man who caught and attacked me looked at me in the eyes with intensity and said, "If you love yourself, run." And I thought, I will start running, and he will shoot me, because that is what he did to the others. But to my greatest surprise he didn't shoot!
Unfortunately, this war continues today.
After my experience, I joined an organization called Youth With a Mission in Nigeria. I grew tired of the situation in Nigeria. But I loved being a missionary, so after three years with them in Nigeria, I applied to be at a Youth With a Mission base in the Philippines. And that's where I met my wife, who is from Green Bay, Wisconsin.
I told myself I was never going to Africa again.
But while I was living in the Philippines, my father called me to tell me his church had been attacked again—it was even worse than before. In the midst of the attack, a miracle happened, and my family's life was spared again. I remember breaking down, weeping. All I wanted to do was go back home. In the midst of this pain, I pressed on for my own healing knowing that God loves, cherishes and has a good plan.
One of the biggest things I've learned on my leadership journey is to give grace.
I've grown a lot, especially when it comes to reaching out to different kinds of people. With what happened in Nigeria, I had become so bitter toward Muslims, but God has worked inside of me to extend grace and see what His plan is for humanity.
God has worked inside of me to extend grace and see what His plan is for humanity.
In the midst of my bitterness and anger, someone was walking me through trauma counseling, and one day I read through Revelations—God slapped me on the face. John said something about people being dressed in white robes in heaven. After that he said he saw a multitude of people too many to count, from different nations and tribes. God reminded me that the people in heaven are going to be from every nation, even Muslim nations. I broke down in tears. God even loves people who have hurt me—God still desires to see them in heaven.
Returning to Nigeria to plant Seeds of Hope
In 2016, I decided to return to Nigeria to see my family. It had been since 2008 when I last saw them. And when my wife and I went, we were so devastated by the situation and what we saw, we came back and knew that God wanted us to do something, but we had no idea what to do or how to start.
It was around the same time, in 2017, when someone invited us to go to The Global Leadership Summit for the first time. We were so inspired with ideas about what we could do, and we got connected with other missionaries through the Global Leadership Network.
During the Summit, God made it clear that we need to do something, and we felt called to start our ministry, Seeds of Hope Nigeria and move to my hometown.
My dream is to have a new Nigeria where every kid has the opportunity to reach their God-given potential. Most of the displacement camps are packed full of kids and women. We have a huge heart for kids but are also doing trauma counseling for adults. We want kids to grow up in a safe environment and reach their full potential.
My dream is to have a new Nigeria where every kid has the opportunity to reach their God-given potential.
Before the Summit, I never would have imagined packing our things and moving back. And it was the Summit talks we heard that helped us press on. For example, when we first started, we picked a small, displaced camp, and we thought, surely, we can provide three healthy meals a day for these children. But soon enough, more people were finding out about it and it grew. We thought, we can't do this, we don't have enough resources!
We were hitting rock bottom, and thought to ourselves, this isn't going to happen. We were so disappointed. But it was Danielle Strickland's words that helped us through. During the Summit, she shared about the difference stages you must go through using an analogy of unsteady and steady chairs for each stage of leadership. Reflecting over our notes again, we were so encouraged. Now any time we go through one of those stages, we go back to our notes from those talks.
Go to The Global Leadership Summit—you won't regret it.
Ministry is so hard. You go through so many things. The way I see churches and ministries being run, I see a lot of pastors being beat up and tired, but being at The Global Leadership Summit, you can hear from people who have gone before you, and yet they are still moving because of something they've learned—they share that wisdom with you and it literally helps you to become unstoppable!
The Summit reminds you we are serving an unstoppable God—He can do all things. Going to the Summit is mind-blowing. Every time I'm going through trials, I want to keep going because of what I heard at the Summit. It's a great resource, and I would encourage lots of people to go! I would love to see another Global Leadership Summit event in Jos, Nigeria. We are building a hall and want to use the facility for ministry like the GLS as well!
Remember, you are not alone, there are others who are going through it with you. I hope you join me at The Global Leadership Summit in 2021 and experience what God wants to encourage you with to become unstoppable.
We welcome and encourage comments on this site. There may be some instances where comments will need to be edited or removed, such as:
Comments deemed to be spam or solely promotional in nature
Comments not relevant to the topic
Comments containing profane, offensive, or abusive language
Anonymous comments
If you have any questions on the commenting policy, please let us know at heretoserve@globalleadership.org
Equip, encourage & inspire global leaders with a gift today
When you give to the Global Leadership Development Fund, your gift inspires and equips Christian leaders, facilitating transformation in some of the world's most challenging environments.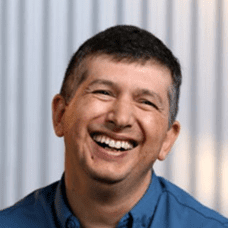 "Without your heart for giving, we could not have had the GLS in many countries like Bolivia, Ecuador, Cuba, Chile, Peru and others in the rest of Latin America."
Carlos Arroyo, South America