Published May 15, 2019
Awakened to an Urgent Step of Faith for Women
At the Summit, I discovered my holy discontent.
Craig and I love attending The Global Leadership Summit because of the way it stretches and sharpens our hearts and minds as servant-leaders and followers of Christ.
The first time I attended, I was a fairly young mom deep in the trenches of child-rearing and home educating. It was at the Summit where I identified my "holy discontent" or divine calling—to pursue discipling women in the faith. I soon began to watch and listen for the Holy Spirit to guide my next steps. The first step was teaching Bible studies, which years later led to leading our church's women's ministry.
God prepared me for what was next.
While continuing to work with women, I became aware of something in my state of Oklahoma that broke my heart. God awakened me into a new personal season through the culmination of hearing several cultural activists speak. I learned that my state has been consistently number one in the world in the number of women who are incarcerated. I learned, as many now have, that many prostitutes are actually victims of human trafficking. I also grew in my understanding about our state's substance abuse problem (methamphetamines in particular).
I learned that my state has been consistently number one in the world in the number of women who are incarcerated.
Taking this knowledge to God in prayer, I began to understand that people need help with fresh starts. If your past was filled with trauma, neglect and/or substance abuse, you'll often need to learn new, healthy lifestyles and be surrounded with loving and supportive relationships committed to your future success.
My next step was awakened at the Summit.
As I sat in the Summit, my spirit was deeply moved. After one of the sessions, I grabbed a friend's hand and all but ran out the doors. Bursting into tears, I began to express, as best as I could, the great prompting I received from the Holy Spirit. I knew I was to take another step of faith. I knew it involved women. I knew it was urgent. And so, I began to pray and take one small step of faith at a time.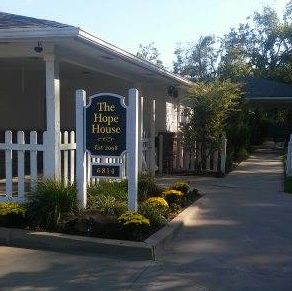 This step of faith led to the founding of the non-profit ministry Branch15 with a mission to provide Christ-centered transitional living with individualized care and support for women on their paths to recovery and independent, sustainable living.
We accomplish this through offering a year-long personal growth program and providing "spiritual families" as mentors. Our dreams come true every time we see a client graduate, reunite with family (especially their children), and watch them thrive. A big thrill for me has been employing four former clients/graduates to join our Branch15 staff team.
Branch15 celebrated its five-year anniversary last October and we now have five homes (in the Oklahoma City area) with a total of 35 beds for our clients. Five years and counting, a continuously growing number of women have graduated from our program and been given fresh starts and renewed hope.
Branch15 is a direct result from one day—one moment—of attending the Summit.
Let God awaken you.
Branch15 is a direct result from one day—one moment—of attending the Summit.
Regularly attending the Summit ensures that my leadership capacity is stretched, and it always instills a resilient courage in me not to give up but keep dreaming and reaching for excellence in all my God-given assignments.
Please join us and attend! It's always good for the soul to get away from routines, be still and fill up!
We welcome and encourage comments on this site. There may be some instances where comments will need to be edited or removed, such as:
Comments deemed to be spam or solely promotional in nature
Comments not relevant to the topic
Comments containing profane, offensive, or abusive language
Anonymous comments
If you have any questions on the commenting policy, please let us know at heretoserve@globalleadership.org
Equip, encourage & inspire global leaders with a gift today
When you give to the Global Leadership Development Fund, your gift inspires and equips Christian leaders, facilitating transformation in some of the world's most challenging environments.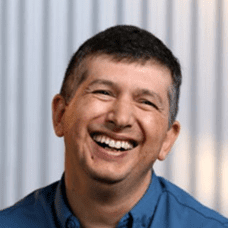 "Without your heart for giving, we could not have had the GLS in many countries like Bolivia, Ecuador, Cuba, Chile, Peru and others in the rest of Latin America."
Carlos Arroyo, South America