Published June 29, 2016
A Bar None Audacious Goal to Bring the Summit to Prisons Across the Country
Erin Keating discovered her grander vision after attending the 2015 Summit. Erin's youngest brother is currently incarcerated, and while seeking to share her newfound faith in God, bring light into her brother's life and help him find his self-worth and value, she encountered the Global Leadership Summit. After three years of attending, the 2015 Summit brought a profound inspiration to her field of vision to bring the GLS, not just to the prison where her brother is, but to prisons across the country. This is the story of her incredible journey.
Discovering Jesus through pain
When I was 36, I lost my father to suicide; 17 months later I lost my mother to cancer. These tragic events deeply impacted me and my three brothers, especially my youngest brother Jonny who was incarcerated at the time. While processing their deaths, I took a long hard look at my life and decided I wanted to have a relationship with Jesus. I began attending church at Columbia Baptist in Falls Church, VA and from there my faith blossomed. In 2013, I was baptized. I started to share my faith with Jonny and talk with him about how he could make huge changes in his life if he were to accept Jesus as his Lord and Savior, and spread the word within his prison walls. I wanted him to experience what I had found in Jesus.
God works in mysterious ways
The year I was baptized in 2013, I attended the Summit for the first time and have gone every year since. It was the first time I attended something that provided a different lens through which to look at leadership. At the Summit I discovered that wherever you are, you were born to lead and you were put on this earth to do good things to further God's Kingdom through leadership whether it be at work, in your home or in your church. The Summit has helped me better understand my impact on others and to focus on using it for good. It is two days of uninterrupted time for me to contemplate my faith and how I can best use it as a leadership tool to make an impact on the world.
The lessons I have learned at the Summit have absolutely impacted the way in which I've chosen to be brave about sharing my faith and to look differently at those I lead and serve in the organization. When I began telling people about the new spiritual journey I was on, I started to discover there were a lot of Christians at Audi, where I work. I now participate in a prayer group, and have been hosting monthly brown bag lunches to play Summit sessions from the past. I open it up for discussion afterward and try to use language that allows people to see and hear my faith. It's been life changing.
I'm very open about most of my life, and to me, my Christianity is a very important part of who I am. Being vulnerable with those in the office can often help people open their hearts and minds to doing better in the world.
Struck with a calling to serve prisoners with the GLS
The Summit has not only impacted my workplace, but last year I was so struck by the story about Angola prison that in that instant I knew what God had been calling me to do.
While I have been doing my best to share my faith with my brother Jonny, who has been in in prison for five years, I realized that bringing the GLS to his prison could have immense impact.
He has started his faith journey, and is beginning to see that his life has meaning because God loves him. If he were to see the Summit, he could be motivated and inspired to realize that he also has a responsibility to live into the Word and take a leadership position. If he could impact those around him with love and kindness, even while taking a risk, God will reward him for living out his faith.
When we begin to work on the hearts and minds of those in the prison system, we give them hope and encouragement to strive for better things, to build themselves up in a positive way and to remember that they were built in God's image for greater things.
 An opportunity and an audacious goal
Early this year, Audi offered a $10,000 prize for an essay contest for all their employees, for the best story on how they would use the funds. Erin won and is using the funds to bring the GLS to her brother's prison this year. In addition, she's taken on an audacious goal to raise $250,000 to fund the GLS in prisons across the country!
"Every day, no matter what it is you do, it's important to realize those around you are God's creation and deserve your time, your open heart and your blessing. When we understand that, there is an automatic openness about the way we lead—a positivity that can't be restrained because you realize you are leading for good."
Please pray for our prison sites in 2016. This year there will be 25 prisons experiencing the GLS teaching.
Imagine what God might do!
We welcome and encourage comments on this site. There may be some instances where comments will need to be edited or removed, such as:
Comments deemed to be spam or solely promotional in nature
Comments not relevant to the topic
Comments containing profane, offensive, or abusive language
Anonymous comments
If you have any questions on the commenting policy, please let us know at heretoserve@globalleadership.org
Equip, encourage & inspire global leaders with a gift today
When you give to the Global Leadership Development Fund, your gift inspires and equips Christian leaders, facilitating transformation in some of the world's most challenging environments.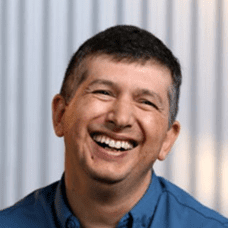 "Without your heart for giving, we could not have had the GLS in many countries like Bolivia, Ecuador, Cuba, Chile, Peru and others in the rest of Latin America."
Carlos Arroyo, South America