Published April 18, 2018
Because of the Summit, Church Pushes Passing of Bill to Outlaw Child Marriage in Malawi
Kyle Healy attended The Global Leadership Summit for the first time in San Diego, California in 2007. What Kyle didn't realize then was how the Summit would become a milestone event in his Christian faith, not only changing the trajectory his own life, but also the lives of hundreds of thousands of girls in Malawi. He became a missionary in Malawi and saw his church push the passing of a bill to outlaw child marriage. This is Kyle's journey.
A life altering idea: The Church is the hope of the world
"The idea that the Church was the hope of the world was something that got stuck in my head after the Summit," says Kyle. "I was on a trajectory that had me wanting to give my life to Jesus, and the Summit definitely added fuel to the fire."
In the next few months after the Summit, Kyle went on his first overseas mission trip to Uganda. When he returned, he and his future wife started a ministry to serve resettled refugees. During this time, he was also working as a CFO, and going to seminary. Upon graduation, he and his wife moved to Malawi as missionaries, where Kyle was given an opportunity to work as a pastor in 2012. Through his experience, God taught him a valuable and powerful lesson he would continue to carry with him into his career today. Kyle says,
It's easy to look at a community and think about who or what is wrong with it, but God taught me to look at a community and think who or what is strong in it.
An injection of inspiration and vision for leaders in Malawi
With Kyle's focus on the strengths of his community, the Summit re-entered his life under a different context. "Every community has strengths and every community has leaders. It's so easy to look at places in Africa, full of poverty or corruption, and think the community needs leaders. But the leaders are already there. What they often need, however, is an injection of vision, a good tool or an opportunity to lead."
"While in Malawi, Kyle's church hosted the Summit. It was crazy to me that we were now hosting the Summit," says Kyle. "Because of how influential it had been in my life, we tried our best to get as many people to the Summit as possible. Every year after the event, the team of staff and volunteers at our church would have week-long meetings talking about new strategies we wanted to implement and new objectives we wanted to meet. It was easy to do this at the time because after being at the Summit, our vision buckets were always overflowing."
Post Summit strategy meeting becomes transformative for the country
During one of these post-Summit strategy meetings, their church raised up various issues they could address in their community. It became apparent that it was heavy on the heart of their church to do something about the issue of child marriage in the country.
"Child marriage and early pregnancy was so widespread in Malawi that around 50% of Malawian girls were married before turning 18, and about 25% of those are already mothers," Kyle explains. "Most girls are forced into these marriages, even though pregnancy and childbirth are the leading cause of death in teenage girls in Malawi. On top of that, when girls becomes wives or mothers, they usually stop going to school, which traps them in a cycle of poverty.
Practically everyone in our church knew of someone who had been negatively impacted by child marriage. Our church was passionate about starting a movement to end child marriage so that we could empower girls to be educated, healthy and economically stable. We wanted to let girls be girls, not forced to be mothers and wives.
"From that point on, we knew we had to focus our efforts and lead people from here to there."
Little did the church know how God would use this campaign not only to serve girls in their local communities, but change the trajectory of girls lives throughout Malawi.
"A year after we started our 'Let Girls Be Girls' campaign, our senior pastor, Chitsanzo Kampondeni and I, were invited to parliament to see the passing of a bill that outlawed child marriage!" Kyle exclaimed. "They told us that the church caring for this issue is what pushed this bill into law. We were being thanked by parliamentarians because our campaign shifted people's thinking about child marriage and rallied young Christians around this issue of injustice."
Spreading the idea that the church is the hope of the world in other parts of the world
With a passion to see more churches become the hope of the world, Kyle and his wife felt called back to the US for an opportunity at Willow Creek Community Church. "I interviewed for a role for six months, and I turned down two job offers during the process, but eventually I had a job offer," says Kyle. "It still gives me goose bumps to think back to that time in my life!
"In my current role, I work with churches in countries where Christianity is by far the minority. In the Middle East and Asia, many churches are under resourced and just fighting to survive. My grander vision is to see all these churches strengthened, given vision and find unique ways to offer hope for their community and their country. I've seen firsthand what a small church with vision can do, and I want to unleash that potential!"
"I am not shy about saying how much I love my job, and how I feel like I have the best job in the world. And if it wasn't for the Summit, I definitely don't think I would be in the role where I am now."
Why go to the Summit?
"I think the Summit is the best thing there is for learning how to be a better leader, getting new leadership tools and getting an injection of vision and fresh ideas," says Kyle. "The Summit has become a checkpoint during my year, almost like Christmas, Easter and my birthday. It's a milestone on the calendar that I know is going to come and I know is going to be special. And now, I get to attend the Summit with global partners and have similar meetings with them like I did in Malawi. I love the Summit."
We welcome and encourage comments on this site. There may be some instances where comments will need to be edited or removed, such as:
Comments deemed to be spam or solely promotional in nature
Comments not relevant to the topic
Comments containing profane, offensive, or abusive language
Anonymous comments
If you have any questions on the commenting policy, please let us know at heretoserve@globalleadership.org
Equip, encourage & inspire global leaders with a gift today
When you give to the Global Leadership Development Fund, your gift inspires and equips Christian leaders, facilitating transformation in some of the world's most challenging environments.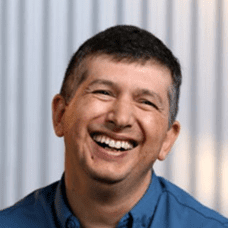 "Without your heart for giving, we could not have had the GLS in many countries like Bolivia, Ecuador, Cuba, Chile, Peru and others in the rest of Latin America."
Carlos Arroyo, South America