Published November 3, 2016
Bob Goff Challenges a Leader to Pick Up His Bucket-List Idea | Miracle League Baseball is Born
"Every day God invites us on the same kind of adventure. It's not a trip where He sends us a rigid itinerary, He simply invites us. God asks what it is He's made us to love, what it is that captures our attention, what feeds that deep indescribable need of our souls to experience the richness of the world He made. And then, leaning over us, He whispers, "Let's go do that together."  ― Bob Goff

Kevin Negaard of Sioux City, Iowa grew up in a home where his parents regularly cared for people with disabilities. Kevin, who had several foster siblings, developed a deep love and empathy for them. His biggest inspiration is his adopted sister Heather. Although she is deaf and has Cerebral Palsy, she is always happy and content. Recognizing she couldn't experience the same things other children could, especially when it came to sports, Kevin began to develop a bucket-list idea that would serve families with children who have disabilities, and bring the community together.
Kevin put his bucket-list idea on a shelf when he went to college to study athletic training. He spent his career in medicine, co-leading a practice of 30 orthopedic surgeons, neurosurgeons and neurologists. But throughout his journey, his bucket-list idea remained in the back of his mind.
Give your bucket-list dream a jolt
In 2012, Kevin left the medical field when God called him to serve as executive director of Sunnybrook Community Church. Soon after joining the staff, he attended the Global Leadership Summit in 2013. Bob Goff spoke that year, and challenged and inspired leaders in his talk titled, "Love Takes Action." Bob's talk was just the jolt that Kevin needed to retrieve his bucket-list idea off the shelf, dust it off, and make a move.
"Each year at the Summit, I am pushed to keep growing as a leader and never to become content in my leadership abilities," said Kevin. "I am also inspired to keep leading. I had this project on my bucket list, and without Bob Goff and the Summit, it would have stayed shelved for many more years."
Changing the reality for kids with special needs
Kevin explains that kids with special needs are often seen as "leftovers" rather than a priority in many aspects of life, including when it comes to sports. Kevin wanted to change this reality, and build a baseball field, inclusive playground, restroom and concession stand that specifically catered to children with special needs. When the Summit was over, Kevin jumped into the challenge to build the baseball field.
Why baseball? "My Dad was a college baseball player and a high school baseball coach and it was a connection point for us," said Kevin. "I played college baseball and now volunteer coach college baseball. And my son, who is currently in medical school, was an all American college baseball player. The sport has brought opportunities to my family and has connected us over the generations."
The dream gains momentum
Kevin contacted the mayor of Sioux City, asked for land for the project, filled out all the 501(c)(3) paperwork, started to share the vision and took on the difficult task of raising funds. As his dream began to gain momentum, Kevin was amazed by how everyone caught the vision. Gifts started coming in and the community raised over a million dollars for the project, including $100,000 of gifts-in-kind.
Miracle League Baseball is born
Kevin used two key words in this project: excellence and integration. "This is the nicest field around and has a $50,000 LED video board where the kids can see themselves up on the big board," said Kevin. "Every kid in Sioux City wants to play on our field, and kids of all abilities and disabilities are playing together on our field and playground."
The project is named Miracle League Baseball, and on September 12, 2015, they celebrated opening day. "This project has brought our church, the community, and the city together to create a great complex for these kids and their families," said Kevin.
"We also had over 50 college baseball and softball players on the field with our kids on opening day. For many it was the first time they had worked with kids with disabilities, and it broke down barriers and opened their hearts and minds to how blessed they are. I know they will be back when we start playing again."
Kevin is the board president of The Miracle League of Sioux City, and has brought others along, recognizing that he can't do it all alone. Wonderful people have come along side to run the league, and recruit kids and volunteers. "It's amazing how everyone 'gets it'," Kevin said. He will continue expanding, and plans to build a Splash Pad and Mini Golf course opening in June.
For many families, it is the first time that anything has been built specifically for their children with special needs. Had Kevin not taken action on his call, all these kids would have missed out.
The Summit has played a huge role in Kevin's life, and the lives of so many kids who been blessed by his leadership. "No one ever regrets doing something that will make them better," said Kevin. "The Summit is a wonderful tool to inspire and grow leaders. And this world needs more and better leaders."
We welcome and encourage comments on this site. There may be some instances where comments will need to be edited or removed, such as:
Comments deemed to be spam or solely promotional in nature
Comments not relevant to the topic
Comments containing profane, offensive, or abusive language
Anonymous comments
If you have any questions on the commenting policy, please let us know at heretoserve@globalleadership.org
Equip, encourage & inspire global leaders with a gift today
When you give to the Global Leadership Development Fund, your gift inspires and equips Christian leaders, facilitating transformation in some of the world's most challenging environments.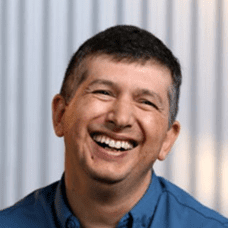 "Without your heart for giving, we could not have had the GLS in many countries like Bolivia, Ecuador, Cuba, Chile, Peru and others in the rest of Latin America."
Carlos Arroyo, South America