Published November 16, 2020
Bringing More Good Leadership Into the World
Attending The Global Leadership Summit certainly impacted my leadership. So, it feels very natural for me to share more about some exciting new tools being created and used to develop leadership beyond the two days of the Summit in August.
When I was at Nielson, the Summit gave me a steady supply of well-balanced, high-quality content I could use at two different levels.
The first was that I was able to get a whole lot better at my own leadership.
Second, I began learning how to recognize good leadership in others so that we could recruit for it.
What I'm excited about now is giving world-class leadership development content more legs.
Right now, the focus is on those two days in August, where you come to a certain location and have this incredible live or virtual experience. We believe that's still the best way for people to experience the Summit. But it shouldn't be the only way you can experience it.
To reach a million people, we need to expand the ways you can interact with Summit content so that you can watch it wherever, however, whenever works best for you. If your team attends live online, you also can watch or re-watch any of the sessions at a later date for a limited time. You can hit pause and discuss critical content, and then restart when you're ready to move on.
But we need to be doing more of that.
We need to be making Summit content available digitally on-demand throughout the year.
We also need to expand to more locations in more countries.
Because in so many places in the world, there just aren't as many opportunities for people to develop and grow their leadership. There are no resources to equip and inspire them to lead. And these are places where leadership is sorely needed.
The need for leadership from two different perspectives
I was in Johannesburg, South Africa back in October of last year and spent some time with a gentleman named Joe Mebuella. Joe pastors a church in the township of Soweto, which is just to the southwest of Johannesburg. It's five to seven million people living in a densely populated area under, in some cases, merely challenging conditions, in other cases, extraordinarily challenging conditions. It's a tough place to live.
…all those things that you just mentioned, those are really important needs, but they're all symptoms of the fact that we don't have enough leadership.
As we were walking through the streets, I said, "Hey Joe, what's the biggest need here? Is it healthcare, is it infrastructure, security, clean water, is it education? Of all those things, what would you say is the single biggest need here in Soweto?"
Immediately, Joe said, "None of those things. The biggest need is leadership. Because all those things that you just mentioned, those are really important needs, but they're all symptoms of the fact that we don't have enough leadership. What leadership we have isn't good enough. What leaders we have are often corrupt. What we need is good leadership and more of it. And then all those other things that you mentioned are going to be addressed."
A couple of days later, I was reading a study from the Barna Group of Gen Z and Millennials. Somewhat to my surprise, I read that these two younger generations say the single biggest need in the world today is for more good leaders. They talk about their anxiety over all the challenges the world faces, and they aren't looking for a policy, or this change or that…
They are looking for better people making better decisions.
So, when you look at those two scenarios—one at a local micro level in the township of Soweto, and then at a macro level through the lens of young people all around the world—the same answer comes through:
We need more good leadership in the world.
And that's what the Summit is all about: influencing and expanding good leadership at the city, national and even global level.
What we need is good leadership and more of it.
I wish you could go sit in one of those hotel ballrooms or church auditoriums in South Africa or Buenos Aires or the Czech Republic, and just feel the electricity and the energy in the room while the Summit is being played. It's a desert out there, but the Summit turns that auditorium into an oasis of leadership development. The people there consume it with so much gratitude and so much intensity.
We want the Summit content to reach 1 million people—and for them to then go out and impact others in their sphere of influence.
100 million lives transformed.
That's leverage. That excites me, and it should excite you. Because when you invest in The Global Leadership Summit, you are expanding good leadership around the world. You're unleashing a ripple effect of leadership that has a positive impact.
If you're interested in bringing more good leadership into our world, consider a donation to the Global Leadership Development Fund. Learn more at GlobalLeadership.org/Give.
We welcome and encourage comments on this site. There may be some instances where comments will need to be edited or removed, such as:
Comments deemed to be spam or solely promotional in nature
Comments not relevant to the topic
Comments containing profane, offensive, or abusive language
Anonymous comments
If you have any questions on the commenting policy, please let us know at heretoserve@globalleadership.org
Equip, encourage & inspire global leaders with a gift today
When you give to the Global Leadership Development Fund, your gift inspires and equips Christian leaders, facilitating transformation in some of the world's most challenging environments.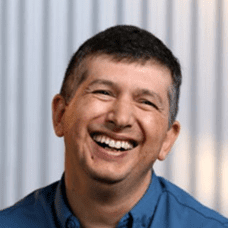 "Without your heart for giving, we could not have had the GLS in many countries like Bolivia, Ecuador, Cuba, Chile, Peru and others in the rest of Latin America."
Carlos Arroyo, South America