Published December 4, 2017
What do Buzz Lightyear and Optimus Prime Have to do with the GLS?
When you attend The Global Leadership Summit in the United States in August, you may not realize it's a kick-off to a season-long series of events occurring around the world. In 2005, the Summit went international in just a few countries, and has grown each year since. In the months following the August kick-off, the Summit is taken into another 128 countries through March the next year. This feat involves not just our staff here in the US, but also our international field staff and a host of tens of thousands of volunteers.
But most of this wouldn't be possible without one critical piece of the puzzle–translating the event into 60 languages.
For the last twelve years, Karen Chae, Executive Director of International Publishing and Resources, has been leading the charge of developing systems and processes around translating the Summit. But to Karen, it's more than just translation. She believes excellent translation of important, inspiring and encouraging content has the power to change lives.
"We are not translating just for the sake of translation," says Karen. "We translate an experience. People get inspired through the translation. People even get saved through the translation. So we put a great amount of work and energy into this. We want to create the perfect local production feel so they forget that they are watching videos."
Creating a local production feel is important to the success of the event and the impact it has on the community. If it doesn't translate contextually, there is less impact. Karen and others work hard with local teams to make sure the translation of the event works in each context for maximum impact.
"The Summit is a global movement," says Karen. "In my work, I get to meet so many different people from different backgrounds. We have people from all different languages, cultures, religions and different economic and political situations. It is not about insisting on our own way. It's all about having a heart that is surrendered to God, hearing God's whisper throughout the whole process. Though we all come from different backgrounds, people are passionate and committed to this movement. I get to be part of this and it's a privilege and an honor."
It's unique work, with its own unique challenges. In talking with Karen, we discovered both interesting and humorous behind-the-scenes information about what goes into translating this event.
The cost to translate
When you donate to the GLS, part of your gift goes toward the translation required to take the GLS international. And it makes such a difference!
There are two types of translation for the Summit—subtitles and voice-over. "Subtitles are much cheaper than voice-over," says Karen. Costs vary by country, but the average cost for subtitling one 60-minute talk is about $12,000. The voice-over cost is about $35,000."
Ideally, we'd love to be able to do voice-over translation for all our events. Currently, Out of 60 languages, 20 are voice-over and 40 are subtitle. "Most pastors read, but as you go into the rural areas like the Amazon or the countryside, the level of reading literacy is lower, and some people cannot read as fast as the subtitles flash past the screen, especially for speakers like Patrick Lencioni, who speak very fast."
The more we can make the Summit available in a voice-over format, the better countries are able to contextualize the material and experience the event as it was meant to be experienced.
The surprising voices behind the voice-over
"We hire Spanish-speaking Hollywood voice actors who are excellent translators and voice-over recording artists," Karen explains. "We try our best to match the speaker's original emotion, intensity and passion level in everything."
Examples of the voices behind the voice-over include Jack Welch, who was translated by the voice of Tigger from Winnie the Pooh, Andy Stanley who was translated by the Spanish voice actor for Buzz Lightyear from Toy Story, and T.D. Jakes who was translated by the voice of Optimus Prime from The Transformers!
Here are some fun examples of voice-over work from the 2017 season:
Navigating slang in context
When speakers say, "the south side of Chicago" it doesn't mean anything to an international attendee. So Karen creates a glossary of terms. For example, years ago Chris Brown said, "Standing O," instead of standing ovation.
"Short idioms or phrases are very difficult to translate," says Karen. "For example, phrases like: 'From here to there,' or 'holy discontent' are very difficult to translate. Depending on the language, sometimes we say more than the literal translation of 'holy discontent' to help explain what it is. It all depends on how the language works in the culture."
The impact
"I strongly believe in growing your leadership by 5%. If you improve a little bit each year, you'll get better, and over time you grow exponentially," says Karen. "I oversee the Northeast Asia region for GLS events. Japan is one of them. Because of the GLS, a group of CEOs created a CEO club for all Christian CEOs. For the last two years, 25 of them gather together every Friday to watch one session and have processing time, all because they want to improve themselves as leaders a little bit each week. They are high-functioning people, and so humble. They are passionate about learning leadership skills. This is one of my favorite stories to come out of the GLS."
Thank you for being a part of the Summit movement!
We welcome and encourage comments on this site. There may be some instances where comments will need to be edited or removed, such as:
Comments deemed to be spam or solely promotional in nature
Comments not relevant to the topic
Comments containing profane, offensive, or abusive language
Anonymous comments
If you have any questions on the commenting policy, please let us know at heretoserve@globalleadership.org
Equip, encourage & inspire global leaders with a gift today
When you give to the Global Leadership Development Fund, your gift inspires and equips Christian leaders, facilitating transformation in some of the world's most challenging environments.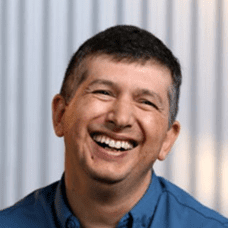 "Without your heart for giving, we could not have had the GLS in many countries like Bolivia, Ecuador, Cuba, Chile, Peru and others in the rest of Latin America."
Carlos Arroyo, South America