Published December 16, 2019
Causes You Care About Most Multiply Impact With This One Skill
You probably give to many different causes throughout the year. The truth is, there are a ton of fantastic organizations out there doing amazing work. But if you ask, "What's the most impactful use of my resources?" We would say, bet on Christ-centered leadership. Leaders are the change-makers who affect every cause, in every sector, in every country.
Take a moment and think about a cause you care deeply about.
"I felt like God was speaking to me personally—He was calling me to another level of leadership."
Now think about the impact that could be made if local leaders were empowered and equipped to rise up and rally around that cause. That's the impact of The Global Leadership Summit. And We've seen it time and time again. This is why we are so passionate about the vision of the Global Leadership Network to inspire and equip world-class leadership that ignites transformation globally.
"I felt like God was speaking to me personally—He was calling me to another level of leadership."
This is a common theme we hear from attendees around the world. And in Myanmar, it's leadership journeys like pastor Aye Min's that are capable of creating catalytic, countrywide, positive transformation. This is why…
During The Global Leadership Summit, God called Aye Min, a pastor in Myanmar, to give his journey to God. What happened next blew us away. Watch now.
Because of the challenge from God I received at the Summit, I got the privilege to multiply one church into 10 churches and train more leaders. I became a leader over leaders—a pastor over pastors. And the Lord has opened up the opportunity for me to meet with top leaders in government. They elected me as a district superintendent, where we have 162 churches in a Burmese-speaking area. I got the privilege to plan and think for the whole country!
Last year we gathered more than 20,000 people for a healing crusade with approval by the government. And this was the first time the government issued a religious visa for preaching. That's never happened in the history of our country. Now you can go freely, and you can come as a preacher!
I'm so grateful for the GLN. My life and ministry have been transformed! Myanmar is now transforming into a democratic nation. So, the GLN has to reach farther. Now is the time for equipping leaders in Myanmar!
Aye represents hundreds of thousands of leaders.
The Summit was the first inter-church, multi-denominational leadership training event in Myanmar. With word-of-mouth marketing and events held underground, the GLS started to spread throughout the country. Over the years, Myanmar has opened up and the GLS is growing. As Aye Min said, now is the time to equip leaders—not just in Myanmar, but globally. Aye represents hundreds of thousands of leaders today who God strategically placed to bring transformation wherever they are. And they need you. This is why…
Imagine one million stories like these—One million people who, even in the face of great adversity, decide not to give up—decide to press on because they've been energized, inspired and equipped for their calling. That's our goal—to equip and inspire one million leaders through the GLS. But we can't get there without you.
Your generosity makes all the difference.
The GLS is hosted in more than 135 countries, but more than 50 percent of international sites cannot support the cost of their events through registrations alone. We don't think that should be a barrier to equipping and inspiring leaders. Your generosity and your prayer make the GLS possible in these communities.
Imagine the stories we will hear years from now of God blessing your investment in leaders around the world! This is why your gift matters.
We welcome and encourage comments on this site. There may be some instances where comments will need to be edited or removed, such as:
Comments deemed to be spam or solely promotional in nature
Comments not relevant to the topic
Comments containing profane, offensive, or abusive language
Anonymous comments
If you have any questions on the commenting policy, please let us know at heretoserve@globalleadership.org
Equip, encourage & inspire global leaders with a gift today
When you give to the Global Leadership Development Fund, your gift inspires and equips Christian leaders, facilitating transformation in some of the world's most challenging environments.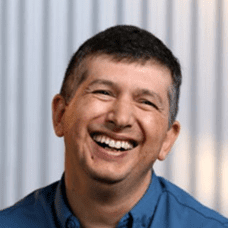 "Without your heart for giving, we could not have had the GLS in many countries like Bolivia, Ecuador, Cuba, Chile, Peru and others in the rest of Latin America."
Carlos Arroyo, South America