Published October 10, 2018
Changed by a New Perspective of Leadership in Lebanon
We have a real hunger for leadership training in Lebanon.
The Middle East is weak on preparing people for leadership. In our part of the world, when you say "leader," people think of a political leader or a church leader, but you rarely find people who would consider that anyone could be a leader and have influence.
My vision for a better Lebanon is when people really start to see and believe everyone has influence. Unfortunately, we only think of people in high positions as people of influence. But to see a change in society, we need every man and woman to know they have an influence. Every wife should know she has influence. Every husband should know he has influence. Every child should know they have influence. We, as parents, need to see leadership in our children. We need to see leadership in others. Spouses need to see leaders in each other.
When we see that everyone has influence, we will change; we will want to grow and be better whether in our personal life or in society. And this is why we host The Global Leadership Summit.
Why we host The Global Leadership Summit.
At Resurrection Church Beirut – RCB, we believe in leadership and equipping people. But in order to do that you need leadership development. The Summit is great tool where leadership training and knowledge are given from top notch leaders and speakers from around the world.
Afterwards, we heard how this teaching has made a change in people's lives.
Our senior pastor, Rev. Hikmat Kashouh, was part of the formation of  the KPN (Kingdom Partnership Network) that was formed of six other main evangelical churches and head churches in Lebanon. Together, they joined forces to host the first Summit in Lebanon. Each one was also in charge of promoting the Summit within their congregation and community.
In March 2018, we hosted our first Summit event, and 230 people showed up from various sectors including business, media, healthcare, government, university, banking and various church denominations. These leaders came not only from Lebanon, but we also hosted refugees from Iraq and Syria.
Afterwards, we heard how this teaching has made a change in people's lives. Even though the Summit was only one day, it only takes one word to change your life. People gained a new perspective on leadership.  Praise God it was really successful! In fact, many more wanted to come, but the site could not host more people. People are already signed up for the next one!
The Summit changed me.
I am a different person now. I have gained more wisdom, more patience and a more understanding attitude.  My perspective has changed. I'm a person who likes to see others grow. I'm a better leader, wife and mother.
I am a different person now. I have gained more wisdom, more patience and a more understanding attitude.
The people who are closest to you are the ones to judge you better than yourself. My husband commented a lot on the change he has seen in me. My pastor also commented on the changes happening in my personality and my character. Even my friends have noticed. The comments I used to hear were about my skills, and my potential, but the comments I hear now are more related to my personality and my character. This means more to me than having skills because you might have a lot of skills, but if you have a bad character it can be a disaster. I still have more work to do; I am still learning.
I am sure the GLS will make a change in your life just as it did in mine. So I would encourage you to take this step and attend the GLS Summit and see what God will do in your life. If I could give a message of hope to the people of Lebanon, I would say this:
I know that you are going through a lot, and that you have been through a lot. I know we are living very stressful lives. I know the economic situation is not helping you. I know society sometimes doesn't have mercy on you. But I can tell you there is a hope for you. If you are really in pain and want to have change in your life and to see a change in the world, you need to start with changing yourself.  I would really encourage every woman, man, and young person in Lebanon to take a step and to attend the Global Leadership Summit to really become a better person and a better leader in your life, family, work, neighborhood, church and wherever you are.
The wider impact of the Summit on our church and the refugee crisis.
The church in general in Lebanon has been the first institution to take a step to serve these refugees.
The difference between a bad leader and a good leader is that a bad leader will only make followers, a good leader will make leaders.
Our senior pastor, who helped bring the GLS to Lebanon, is a visionary man with a heart to serve the people. He is kingdom minded. With the crisis in the Middle East, fighting in Iraq, Syria and other countries, many refugees have come to Lebanon. The church in general in Lebanon has been the first institution to take a step to serve these refugees.
Our church took a bold step in this area and we went to the refugees to serve them with all means possible: food, shelter, medical aid and a wide range of counseling and services. We also started campuses near the refugee camps to be closer to serve them.
As a result, they started to see the love of the people toward them and the forgiveness the Lebanese people had toward them, they started experiencing the love of Jesus, and His love is transforming their lives. Our church is formed of 1,200 people from Lebanon and different Arab and foreign countries. And to continue to serve the followers and members who are no longer in Lebanon, we go live on a Christian TV channel every Sunday morning and live stream on Facebook and YouTube as well.
Thank you for believing in the GLS and bringing it to Lebanon.
I want to thank all the supporters, donors and believers in the GLS. I know if it wasn't for your support, your giving, your prayers and for all the work you have been doing these years, GLS wouldn't be where it is today.
I also want to ask and encourage you to keep on praying for GLS in all these countries around the world that are hosting the event. I know this wouldn't have been done without your support and your faith. So from my heart, I want to thank every one of you who are supporting the Summit. Keep on supporting it financially, through your prayers, through your work and time. More leaders are coming and growing. Countries are being changed. Churches are being changed. Society is being changed.
If we don't raise leaders today, and if we don't work on developing leaders today, the world will be in a much worse place tomorrow. This is a great commission you are doing and we are doing with you in raising and equipping leaders every year. Thank you from my heart.
We welcome and encourage comments on this site. There may be some instances where comments will need to be edited or removed, such as:
Comments deemed to be spam or solely promotional in nature
Comments not relevant to the topic
Comments containing profane, offensive, or abusive language
Anonymous comments
If you have any questions on the commenting policy, please let us know at heretoserve@globalleadership.org
Equip, encourage & inspire global leaders with a gift today
When you give to the Global Leadership Development Fund, your gift inspires and equips Christian leaders, facilitating transformation in some of the world's most challenging environments.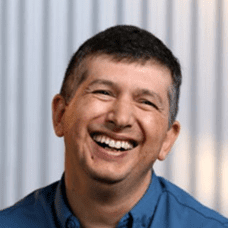 "Without your heart for giving, we could not have had the GLS in many countries like Bolivia, Ecuador, Cuba, Chile, Peru and others in the rest of Latin America."
Carlos Arroyo, South America