Published December 10, 2018
Changing the Future of Greece through Servant Leadership
When I was first introduced to The Global Leadership Summit, I was going through a difficult time in my ministry. I was looking for a new direction and trying to understand what God wanted for me. My initial intention in going to the Summit in Romania was to check out the format of this event on a big screen. God touched me and spoke to me, making a big impact on my life and encouraging me. I said,"Yes Lord, you are here and we are going to do this together! I went home, knowing we had to bring the Summit to Greece.
The Summit meets two needs in Greece.
I went home, knowing we had to bring the Summit to Greece.
We have two special needs in Greece.
Encourage people of faith and remind them of the joy in the church; remind them there is a role for them. Everyone can make an impact for God's kingdom. The Summit offers opportunities to understand that the role is more than going to church to hear a message. People of faith must take hold of God's power, teaching, training and apply tools to what God wants to do in the church and through the church to influence society. We need leaders who are not just commanders, but who encourage people, who help people and work as servants of God.
Encourage people outside the Church. We need to encourage people in the market, government, schools and universities and everywhere people have a special role. Their role is not to just stay where they are, receive a salary and live life, but to serve people and to create new ethics. We need to encourage people to be servant leaders in society. We need to help these people make the best of their lives.
Why I believe the Summit is the best tool to transform Greece.
I believe the GLS is one of the best tools to use to transform our country. It is an opportunity to see what God is doing, and adopt new ideas.
I believe anyone can be a good servant to their business and help people in their personal lives. The Summit helps people understand their goal doesn't have to stop with themselves or their family. They can do whatever God calls them to do—by God's grace and power. Inspired people can create the best environment for their families, businesses, government, and bring the kingdom of God to the world. We can go from thinking that "everything is for myself" to "everything works together for everyone and for God's glory." That is my vision.
The Summit will change the future.
The Summit has touched people's hearts and they are hungry to hear more. They want to share what they've learned with friends, bosses and fellow employees. We believe the future of Greece will reap the benefits of this event.
We need to encourage people to be servant leaders in society.
According to Romans 1:1, God calls us and sets us apart for the gospel of God. We are called according to His power not according to our own power. Looking at Greece through the GLS vision, I realize my calling is not only for myself, but so I can serve others. It's not easy, but I want to be faithful to God's call on my life.
We trust we will see God work to change difficult situations, not only financially, but spiritually. It will change the lives of our children. It will also change ethics.
Something like the Summit is hard to find in Greece. That's why we need you.
I believe the GLS is something that can change someone dramatically. When we understand God's power within us, we can do what we dream.
If you continue to help us, we believe we will see changes to many other places in Greece.
In Greece it is not easy to find people who will to continue to support the GLS financially so it can reach more people. I want to give thanks to you, because with your financial help, the GLS has happened in Greece. Thank you for your offerings and for your gracious hearts.
We live in hard times in Greece, and it is not easy to cover expenses. If you continue to help us, we believe we will see changes to many other places in Greece. We need you. Your money is not going to waste; it is going to God's glory and God's kingdom. Thank you.
We welcome and encourage comments on this site. There may be some instances where comments will need to be edited or removed, such as:
Comments deemed to be spam or solely promotional in nature
Comments not relevant to the topic
Comments containing profane, offensive, or abusive language
Anonymous comments
If you have any questions on the commenting policy, please let us know at heretoserve@globalleadership.org
Equip, encourage & inspire global leaders with a gift today
When you give to the Global Leadership Development Fund, your gift inspires and equips Christian leaders, facilitating transformation in some of the world's most challenging environments.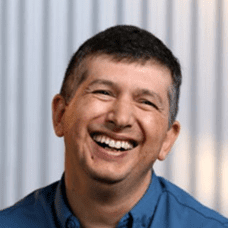 "Without your heart for giving, we could not have had the GLS in many countries like Bolivia, Ecuador, Cuba, Chile, Peru and others in the rest of Latin America."
Carlos Arroyo, South America