Published December 5, 2016
Creating the Guatemala We Want Through the GLS
Carol Pinto and her husband, Luis, spearhead The Global Leadership Summit movement in Guatemala.
When she first started attending the GLS, and experienced it herself, she realized it could have countrywide impact.
The GLS not only improved her leadership, but encouraged her during a difficult time when she wanted to quit ministry, and brought her closer in relationship to God. "Words you hear at the Summit like 'be strong and courageous' are like water in the desert," Carol shares. "My relationship with God is stronger, and I now see people differently. Because of the GLS, I also lead differently.
"Every time I come to the Summit, I say, 'Okay Lord, speak to me.' I open my ears and my mind and He always speaks to me in the season I'm in."
What if more people experienced God's voice encouraging them or challenging them in their leadership? Could these leaders change a country?
Carol has a dream, and she sees the GLS as a tool to bring this dream to reality.
"There are a lot of bad things happening in my country right now," Carol shares. "There's a lot of poverty, corruption and violence. But I have a dream. Maybe it's just in our minds right now, but there is a Guatemala we want. And I know if we follow Jesus and His example, we can change our environment one person at a time, one action at a time. We can change our Guatemala."
The vehicle for this kind of countrywide change? Leadership development.
"We have to improve leadership, because maybe we are doing it the wrong way or an old way," Carol explains. "We are surrounded by a lot of bad news and bad ways to do things, but we can do differently.
"Every time we get the opportunity to grow and learn from others, we should do it. When we attend the Summit, we learn a better way. The world is changing so fast, that when we hear about the experiences of other leaders, our minds are open, and we can dream of a new way of doing things and gain a different perspective. We put action into our country, our communities and our families, and it helps a lot."
Ultimately, Carol desires to see the Kingdom of God established in Guatemala. "I know it might be ambitious, but I also know that nothing is impossible with God. If we put our gifts and the work we do into God's hands, He can multiply the impact of our work. We can dream bigger dreams."
Thank you for helping leaders like Carol dream bigger dreams for her country.
"I want to thank you for all you have done; all you have given," Carol shares. "If you can see the face of a pastor who leads a church in a poor community, and see their faces through every challenge, and then see them come to a Summit and be in touch with other leaders who are struggling with the same problems and be encouraged to do a better job, you would want to continue giving generously. So thank you for all you have given. You are blessing my country and all the pastors and leaders because you have given something."
 To support leaders like Carol in Guatemala, consider a gift to the Global Leadership Development Fund.
Learn more at www.willowcreek.com/give
We welcome and encourage comments on this site. There may be some instances where comments will need to be edited or removed, such as:
Comments deemed to be spam or solely promotional in nature
Comments not relevant to the topic
Comments containing profane, offensive, or abusive language
Anonymous comments
If you have any questions on the commenting policy, please let us know at heretoserve@globalleadership.org
Equip, encourage & inspire global leaders with a gift today
When you give to the Global Leadership Development Fund, your gift inspires and equips Christian leaders, facilitating transformation in some of the world's most challenging environments.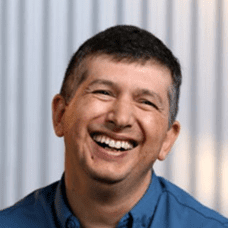 "Without your heart for giving, we could not have had the GLS in many countries like Bolivia, Ecuador, Cuba, Chile, Peru and others in the rest of Latin America."
Carlos Arroyo, South America