Published January 4, 2021
Embrace Who You Are and Watch Your Vision Grow
Bob Lenz and his staff at Life Promotions have been attending The Global Leadership Summit for 16+ years. Through the Summit, Bob has been reminded that what has been accomplished through Life Promotions is bigger than a job built around his personality and testimony. Over the last 38 years, Bob's message of hope, value and purpose has reached over 6 million people across the United States and in over 70 countries. With a new grander vision, the impact is growing far beyond Bob's story alone.  
Through Bob's journey, discover how God uses an unlikely vessel to share a message that is saving lives. 
I grew up thinking we had a curse on our family. 
My grandpa had both of his arms cut off in the papermill. My grandma was in a wheelchair, so growing up, we had to bring my grandpa meals and help him with his prosthetics. My older sister, Lois, has special needs, and my brother had cerebral palsy, mental retardation and scoliosis. And I personally grew up with a speech impediment. We were bullied all the time. Life was hard and often painful for us. 
People used to ask my mom, "What sin did you commit that you have special needs kids?" So, I grew up thinking we had a curse on our family.  
How do you live life to the fullest through that kind of pain? But even through all the pain, I'm at where I'm at today because I love being alive—now I have hope.  
When I discovered the purpose of life through Jesus in high school at a retreat, I made it my own and I found joy. For the first time I didn't feel like I needed anyone else's approval because I had Jesus. 
God disrupted my plans
.
When I was in high school, I wanted to drive a dump truck after I graduated. It was going to be a great paying job. I had it all lined up, but it wasn't open yet. So, in the meantime I decided to go to a short-term Bible school. I was meeting with groups of kids, learning about the Bible and teaching.  
I didn't know it yet, but the next course of events started seeding something for my future even though what I saw at the time was a disruption to my plans. 
When I got back to start the trucking job, it still wasn't open. But around that same time there was a ministry I was introduced to that happened to be hosting a fundraiser for a 24-hour suicide hotline. I didn't know it yet, but the next course of events started seeding something for my future even though what I saw at the time was a disruption to my plans. 
It was also around this time when I met a high school freshman girl named Jackie Fisher. Jackie heard me talk with a group of kids when I was filling in for my brother at a youth event. She told me she was going to get me to speak at her school. This was a really scary thought for a guy who had a speech impediment. I said, "I've never spoken at a school before," and she came back and said what she had heard me say to her, "If you have faith in Christ, all things are possible." Two weeks later I got a call from a high school in Wisconsin to speak to 400 people. They told me, "Anytime one of our students wants to have someone speak who will make a difference for their friends, we'll have them at our school."  
It was the start of something bigger God had planned for me. 
Life Promotions is born.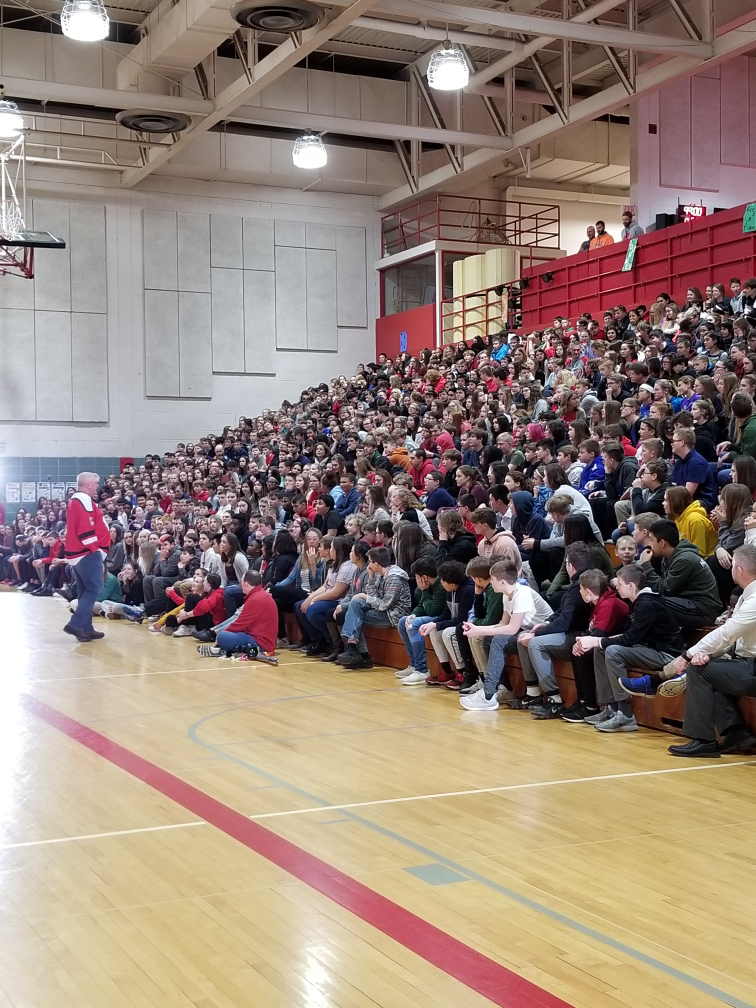 I decided my topic was suicide prevention. I thought, if my brother and sister have value, what about all these kids? 1,800 kids are committing suicide every day. I've got to tell them they have value. What if we did something like promote life for these talks? And that's how we came up with the name of our organization, Life Promotions.  
In my talks at schools, I rip up a $5 bill and ask, "How much value does this $5 still have? It's still $5! But my friend threw away his life to suicide because he thought he didn't have value." When someone hears this message and starts to understand they have value, it can be life changing.  
1,800 kids are committing suicide every day. I've got to tell them they have value. 
I started getting invited to speak at more schools. 38 years later, this journey has led me all over the U.S and the world. Even this year in the midst of Covid-19, I've been able to speak virtually to people in 70 countries! People wanted more, so we wrote a book called Dignity Revolution and gave away 30,000 copies across the country. And it all started with a desire to tell people about the value of their life. 
Life Promotions now represents four different brands:  
The biggest one right now is 

Lifest

,

 which is 

what we call a

 party with a purpose. The purpose is to unite the body of Christ through music. This is for people who are already believers. Every year, it brings more than 60,000 people together. 

 
Then we have 

Dignity Revolution

. This part of our organization is about standing up for the dignity and value of every person. 

Talking about anxiety, 

suicide,

 and mental health. 

We also train teachers in suicide prevention, value courage and respect. 

 

Then we have 

Quake

 and

 

Youth Encountering the Gospel

, which 

are

 retreat

s

 to help people live out their faith. 

 
When you give your biggest weakness to God, it can become your biggest strength. 
Someone told me that if I looked at my files and looked at what I speak about the most, it's probably what I struggle with the most—insecurity, low self-image, etc. In my insecurity, I became a people pleaser. In whatever group I was in, I tried to figure out their need and how I could meet that need. Through this weakness, what God has done is use me as a middle guy to see needs on different sides and connect people. I'm a bridge builder, but if the bridge isn't connected to both sides, it's not a bridge. If you're only connected to the church, and not the world, or vice-versa, you're not connected. God has used my weakness to build bridges and see this message of hope reach people around the world. 
The Global Leadership Summit multiplies leaders and a message of hope.
I have to lead this organization well enough to share this message with more people. Attending The Global Leadership Summit is an investment to do just that. Almost every single time I attend the Summit, I hear the opening talk and believe that one talk alone is worth it.  
Because of the Summit, I realize there is a movement here in what we're doing at Life Promotions. This is bigger than a job built around my personality or my testimony. There are principles shared that can have an impact beyond my leadership capacity. The Summit gave me a vision that we have to get more leaders doing this, and if what I'm doing has been worth 38 years of my life, for the next ten, we have to figure out how to multiply! 
We welcome and encourage comments on this site. There may be some instances where comments will need to be edited or removed, such as:
Comments deemed to be spam or solely promotional in nature
Comments not relevant to the topic
Comments containing profane, offensive, or abusive language
Anonymous comments
If you have any questions on the commenting policy, please let us know at heretoserve@globalleadership.org
Equip, encourage & inspire global leaders with a gift today
When you give to the Global Leadership Development Fund, your gift inspires and equips Christian leaders, facilitating transformation in some of the world's most challenging environments.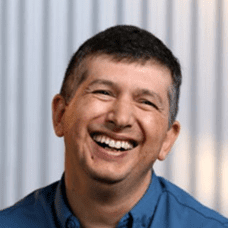 "Without your heart for giving, we could not have had the GLS in many countries like Bolivia, Ecuador, Cuba, Chile, Peru and others in the rest of Latin America."
Carlos Arroyo, South America