Published January 22, 2019
Empowering Widows to Be Leaders Changes Lives Globally
I became a widow at age 37.
I was widowed at age 37 on February 14, 2000 when my kids were two and four years old.
We were in a hit and run car accident that took my husband's life. I survived. I discovered that grief services for widows last around one to two years. Finding a mentor beyond that time proved to be illusive. It took me 10 years to find someone to look up to who had rebuilt her life and raised her children while maintaining a career after her loss.
Ten years is too long for a widow to suffer to find inspiration, motivation, education and understanding.
God began working through an interesting turn of events.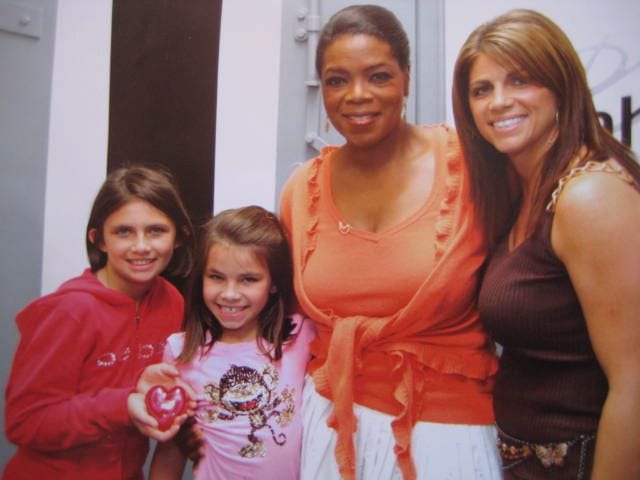 In 2005, I shared my struggles and fears on a TLC TV show called Shalom in the Home. Rabbi Shmuley Boteach, helped me to see how stuck I was in my life and that I needed to "bury" some things from the past in order to make space for restoration; in essence, not to see my life as a tragedy, but instead to choose life and become the inspiration I was looking for.
Not long after that, the Oprah Show picked up my story. Widows from around the country contacted me and asked me to mentor them. I felt like I was the very last person who wanted to be used to empower widows. I didn't even think I could empower myself as a struggling solo parent mom. I didn't want to be in this club.
The Global Leadership Summit became my true north to grow as a leader.
I began attending the Summit in 2008 or 2009 at Coastline Community Church in Melbourne, Florida. The Summit really has been my true north, go-to event in order to grow as a Christian leader. I've always felt like a natural leader, but I wanted to be inspired to find my niche where I could serve God. This event aligned with the kind of inspired leader I hoped to become.
In 2011, I started the Modern Widows Club.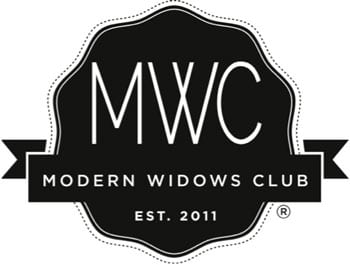 My nonprofit is the fulfillment of a promise I made to Oprah backstage when she asked me to do something good for others with my empowering story. I had no idea what that would be at the time. I was told I was an everyday hero, but I did not see myself that way. It took another five years after being on her show before I felt like I was my own hero and strong enough to do something for others.
In 2011, I approached two local churches to launch Modern Widows Club, but the churches said they felt there were not enough young widows to start. So I began mentoring two widows in my home. I started with zero funds, and only a willingness to help lessen someone's suffering.
I experienced unexpected growth.
God has a sense of humor. He had a different plan when those two ladies invited two more ladies. And now, after 7 years, I've welcomed over 1,500 ladies across the threshold of my home to create a mentoring and loving environment and connect with them.
I started with zero funds, and only a willingness to help lessen someone's suffering.
Through social media, even more ladies began to find Modern Widows Club on Facebook. Many of those ladies were widowed leaders and flew to meet me and ask if I'd train them. Our first chapter launched in Kansas City and we now serve more than 30,000 ladies online and at our 24 national chapters across the country. We have over 250 cities on a wait list with women who want to lead these chapters. We cannot keep up with the requests!
The Summit encourages me to be brave.
It can be quite lonely heading up something that is so misunderstood in society. The Summit gives me courage and bravery to keep going and hold the torch. As a founding leader of an organization that must fight to be understood, the Summit helped me see other leaders are going through the same thing and to be bold in my stance to serve.
My vision grew.
The vision for my organization grew after I read the United Nations' 2015 World Widows Report and met widow leaders and advocates from all over the world. I realized how absent widows are from policies, health initiatives and government outreach. Widowhood is often a ticket to poverty.
Statistics in the US report 49 percent of the 14 million widows were living in poverty. The 2015 Widows Report found 750,000 are in extreme poverty, unable to provide basic sustenance for themselves. These women suffer in silence in our communities, many too embarrassed to share this struggle. Few can overcome the devastation of the sudden loss, and when children are involved, it's even harder. This requires dedicated advocates to continue to share this knowledge and be a voice for the voiceless.
I believe what is misunderstood will always be under-served.
I believe what is misunderstood will always be under-served. Becoming widowed is a normal stage of life, but most people don't see it this way. In fact, 70 percent of all married women will become widowed. About 66 percent of widows are what people think they are—grandmothers or retired women over 65. But 34 percent are younger, like I was, and there is less support for these women.
This research was presented to the United Nations to influence the sustainable development of gender equality and empower all women and girls. If we don't empower disadvantaged women, they will not be able to care for their families.  Plain and simple. Widows need attention immediately for a families livelihood. According to research, more than 39 countries have more than 1 million widows (US is #3) with 258 million widows globally caring for 585 million children. The numbers are staggering and why we all must do a little to make a big impact systemically.
I wanted to do something more.
At the Summit, I was inspired to create the Widow Empowerment Event in Orlando, Florida to help widows grow from their loss. The event brought together more than 100 widows and their families for a powerful weekend of hearing from speakers, and being exposed to helpful resources and other widows on the same journey of recovery. We address grief, but our focus is on growth and empowerment in community. Our mission is to help ladies lean into life, build resilience and make a positive difference in the world.
I was once a widow, then I became a widow mentor, then a leader and now, I am an advocate, bordering on revolutionary.
My dream for the future.
I would like to create the first Widow Mentoring and Leadership curriculum for widows globally. We currently have a research population of more than 30,000 widows to survey, poll and question. We've been involved in academic research with two financial institutes. We can use this information to create more tools for widows to use. I would also like to continue and expand the Widow Empowerment Events.
The world needs a total revival for the widow and the fatherless — a movement that is both audacious and necessary
My vision is that cities all over the United States will rise up and help create widow leaders who launch chapters. If anything, MWC gives these ladies a community where they can find trust, belonging and opportunity.
Our organization is the linchpin.
We are connected to Dr. Steve Southwick, Yale Professor Psychiatry and Resilience Science. His book "Resilience: The Science of Mastering Life's Greatest Challenges" used us in a Wall Street article as a perfect example of people who embody the 10 components of resilience.
Out of the ten principles, two must be found outside yourself:  Imitating a role model and Finding a place to give and receive when you are understood. Our organization is the linchpin for full resilience for widows if they have this to tap into.
Where would I be if I hadn't pursued God's calling on my life?

If I hadn't pursued this vision, I wouldn't be a widows advocate. I wouldn't be a voice for widows worldwide. I wouldn't have had the strength to do this. I wouldn't have accepted the fact that God had a purpose for my life. I wouldn't have realized He would guide me down that path and that I needed to lean into Him.
It's not acceptable to me how formidable widows are misunderstood and treated around the world
The world would be missing a trailblazing voice for widows. It's not acceptable to me how formidable widows are misunderstood and treated around the world, and I hope to bring as much light to this topic to harness as much compassion for them as possible in my lifetime.
I believe if one million widows became mentors and leaders moving forward and reaching back, we'd make a big influence in the world.
I'm honored to have been influenced by attending the Summit to steer my heart and calling with such passion and willingness.
We welcome and encourage comments on this site. There may be some instances where comments will need to be edited or removed, such as:
Comments deemed to be spam or solely promotional in nature
Comments not relevant to the topic
Comments containing profane, offensive, or abusive language
Anonymous comments
If you have any questions on the commenting policy, please let us know at heretoserve@globalleadership.org
Equip, encourage & inspire global leaders with a gift today
When you give to the Global Leadership Development Fund, your gift inspires and equips Christian leaders, facilitating transformation in some of the world's most challenging environments.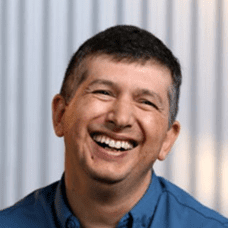 "Without your heart for giving, we could not have had the GLS in many countries like Bolivia, Ecuador, Cuba, Chile, Peru and others in the rest of Latin America."
Carlos Arroyo, South America