Published January 29, 2018
Evacuees of California Wildfires Find Shelter at NewLife Church
"The fires were moving so fast, people barely had time to get out of their houses, and couldn't stop to take any valuables," says Kevin Finkbiner, lead pastor of NewLife Church in Sonoma County, California, whose church building became a shelter for 300 evacuees of the recent wildfires. "We had guests showing up at our church in their pajamas and barefoot. There was no time to get shoes on if they wanted to save their lives."
Since it is in the DNA and vision of NewLife to exist for its community, their response to the disaster was natural. Of course, they would open the doors to people displaced by the fires.
As evacuations were being announced, the pastoral staff and volunteers of the church responded without hesitation or question. They flocked to the church before 5 a.m. to serve those in need. "They just knew that because of our vision and mission, we would provide shelter for guests who had been evacuated," says Kevin.
Because their vision as a church is to exist for the community, they wanted to do more than just house people and provide meals. "We knew we were not simply providing a meal and a bed," says Kevin. "Our vision was to host guests who have been displaced by the fires.
We shared with our guests how welcome they were in our home.
"That paradigm shaped everything our leadership team and volunteer base did throughout the week," said Kevin. We worked hard to create an environment that was stimulating for children because we knew how hard it would be for kids to sit in a room all day for eight days; we showed movies and had children's theater troops come in to perform shows every afternoon. We knew that many of our guests would be going to work every day, so each morning, we prepared to-go lunch bags. We also realized that the majority of our guests were primarily Spanish speaking, so we worked diligently to have translators on site 24 hours a day."
These events galvanized in very tangible ways the church's vision to create irresistible environments where people can engage with God. "It allowed us to wrap flesh around the love that God has for our community in Sonoma County," says Kevin. "Over and over, we heard comments from guests, city officials, law enforcement and other governmental agencies that our evacuation center felt different than other centers. They said it was full of warmth and hope. I think this is because everything we did flowed out of our deep love for Jesus, which compels us to show our growing and tangible love for others.
"I think it's changed the perception of church in Sonoma County."
Stories of hope out of the ashes
Family enters relationship with Jesus
Two days into housing guests, Kevin was approached by an interpreter who let him know that a family of four would like to talk. Through the interpreter, the family shared they've never attended church and don't have a relationship with Jesus. They said the ways they've been loved by the people who were serving them made them want to know more about Jesus. The family said they wanted to enter into a relationship with Jesus. "It was a beautiful moment," says Kevin. "I went home that night and burst into tears, both from the depth of pain I was seeing in our community and because of the hope that was rising from the ashes."
Retired volunteer firefighter finds community
Throughout the week, the volunteer base (about 500 people) consisted of 50/50 New Lifers and non-New Lifers. "My core belief is that the more new New Lifers rub shoulders with people in our community, the more people in our community will want to meet Jesus," says Kevin. "I was thrilled when we welcomed non-New Lifers into every area of serving during our time as a shelter." On the last day, a retired fire fighter came up to Kevin told him he had retired from the fire department years ago. He said, "When I served, they were my tribe. I've never really gone to church, but I've been volunteering at New Life this week, and I want you to know that New Life is now my tribe."
(Read more outcome stories here)
The influence of the GLS on NewLife's story
Opening up the NewLife facility to serve the community was so natural because it was right in line with the vision that God's given them—one that was birthed out of attending and hosting The Global Leadership Summit for so many years.
"The influence of the GLS was key in the purchase of our church property. The leadership team decided the property we purchased should be a blessing to our larger community," says Kevin. "We decided to build our building as a community center that could be used by schools, dance troops, Cub Scouts and other community groups. This is one way that we're striving to bless our community. We also decided to make the building an emergency shelter equipped with showers, a full kitchen and space for care. God sparked all of this through the GLS.
"The Summit gives us common language and training around our vision. Leaders have been equipped with tools necessary to lead and a vision to reach our community, which helped us quickly convert our space to a center to house guests who were displaced by the fires. I'm so thankful to the leadership development work of the Summit to hundreds of people who call New Life home.
"Our pastoral teams' biggest takeaway from the Summit is that great leadership enhances vision and streamlines our ability to love, serve and lead our larger community throughout Sonoma County. We've learned through the Summit that thriving churches are led by growing leaders who have a vision to lead well in our areas of influence.
We welcome and encourage comments on this site. There may be some instances where comments will need to be edited or removed, such as:
Comments deemed to be spam or solely promotional in nature
Comments not relevant to the topic
Comments containing profane, offensive, or abusive language
Anonymous comments
If you have any questions on the commenting policy, please let us know at heretoserve@globalleadership.org
Equip, encourage & inspire global leaders with a gift today
When you give to the Global Leadership Development Fund, your gift inspires and equips Christian leaders, facilitating transformation in some of the world's most challenging environments.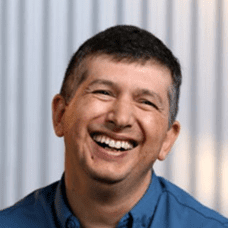 "Without your heart for giving, we could not have had the GLS in many countries like Bolivia, Ecuador, Cuba, Chile, Peru and others in the rest of Latin America."
Carlos Arroyo, South America