Published October 9, 2019
First GLS Event in Puerto Rico Reaches Crisis Responders and Key Influencers in Government
I believe that The Global Leadership Summit is a catalyzing agent for change and transformation in Puerto Rican society. I believe it is going to help empower the church and peoples' lives at the personal level. It is very impactful because of the capacity it has to provide answers to many of the questions and issues in our world. I am totally and absolutely convinced that the church is the answer, from God, to all of humanity's needs, and the Summit is the best tool that I've found in my life during my 30 years as a pastor, for helping people find the answers they are looking for.
…the Summit is the best tool that I've found in my life during my 30 years as a pastor, for helping people find the answers they are looking for.
I experienced my first Summit six years ago, and then began making connections to take it to Puerto Rico. We hosted our first GLS in March of 2019. Immediately afterward, extraordinary things began occurring. First, we gained influence into the Puerto Rican government, and second, we gained influence in working with first responders in crisis situations.
Influence in Puerto Rican government
During the Summit, a lady came up to me with two or three other people alongside her and said she was the head of the Department of Human Resources of Puerto Rico. She holds influence over 750,000 public employees. She told me she'd decided to come to the Summit after hearing about it from one of her employees. She was amazed that many of the speakers were people she follows closely and who had written books she'd read. She couldn't believe all these people were together in one place via a video conference. She couldn't believe the price at which we were allowing people access to this event. She was so impacted that she told me she would like to take this to every department in the Puerto Rican government so they may also have this experience.
When I heard this, I said, it's amazing the way God uses us and tries to find ways to infiltrate and reach these kinds of places that desperately need to be empowered both in their leadership and in their Christian life.
Influence to empower first-responders in crisis      
Hurricane Maria was categorized as one of the largest atmospheric catastrophes in modern history, and it passed over Puerto Rico in September 2017 as a category 5 hurricane. Behind all the chaos, desolation and uncertainty the hurricane left behind, the church assumed a protagonist's role.
Within the church itself, The Global Leadership Summit has played an immense role. The year after the hurricane passed, we held our first Summit. When we were there, the director of meteorology for Puerto Rico, told me the Summit was extremely impactful and motivational.
I believe the Summit plays the role of a protagonist in everything that has to do with the handling of emergencies.
A couple of months later, he asked me how The Global leadership Summit could help navigate a future crisis. He told me he couldn't find a good way of creating an association that could do such things. So, I told him, there is a way because you are not just a fire fighter; you are not just  a meteorologist; you are much more than that. You are somebody who helps us lead in the middle of crises. The Summit is made just for that; to help leaders reach their potential. I believe the Summit plays the role of a protagonist in everything that has to do with the handling of emergencies.
He then told me he never saw it that way. And he invited me to the Meteorology Summit, joining together with head police officers, firefighters and National Guard members; there were about 1,000 people there. He told me, we are going to do something unusual in this operation. We always talk about earthquakes, how to navigate natural emergencies such as hurricanes, but at the same time, I'd like to give you an opportunity to talk to us about how to be better leaders in times of crisis. And so, I did. I gave my disposition on the matter. At the end, the people came up to me and said, I always saw myself as a firefighter. I always saw myself as a police officer or as an emergency responder. But I've never seen myself for what I really am—a leader capable of navigating times of crisis.
Thank you for supporting reaching more people in Puerto Rico.
We took up the challenge this year to hold two events, rather than just one. My grander vision is to hold as many Summits as possible in Puerto Rico and allow all this information and awareness to reach every corner of my beautiful island.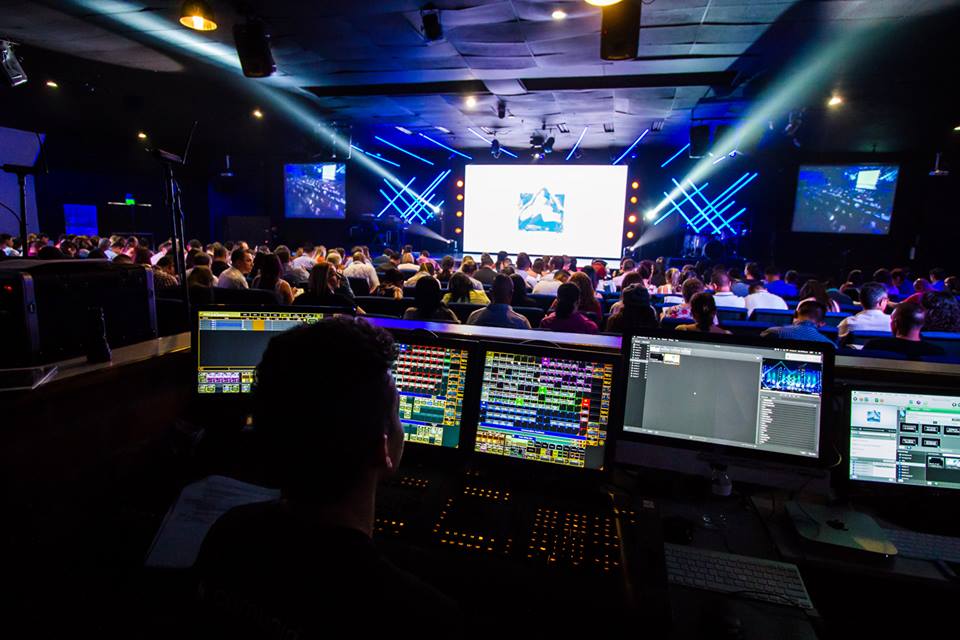 Thank you for supporting the event and also the Spanish translation. Having the Summit professionally translated into Spanish is critically important. In our native language, it's much easier to contextualize various ideas, and when they present them to us in Spanish, it becomes immensely accessible.
The Global Leadership Summit is the biggest tool that I am aware of today for helping empower lives, families, communities and countries. As a pastor, I was always searching for the opportunity to be part of a project that transcended my existence—a project that was much larger than what I am, think or have ever dreamed possible—but that could have a real impact on communities and the lives of people in these communities. I believe that The Global Leadership Summit is just that. Thank you!
We welcome and encourage comments on this site. There may be some instances where comments will need to be edited or removed, such as:
Comments deemed to be spam or solely promotional in nature
Comments not relevant to the topic
Comments containing profane, offensive, or abusive language
Anonymous comments
If you have any questions on the commenting policy, please let us know at heretoserve@globalleadership.org
Equip, encourage & inspire global leaders with a gift today
When you give to the Global Leadership Development Fund, your gift inspires and equips Christian leaders, facilitating transformation in some of the world's most challenging environments.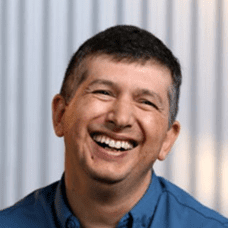 "Without your heart for giving, we could not have had the GLS in many countries like Bolivia, Ecuador, Cuba, Chile, Peru and others in the rest of Latin America."
Carlos Arroyo, South America