Published January 27, 2020
Fort Wayne's City-Wide Movement Unites Leaders Around a Single Cause Through the Summit
What started as a single event in South Barrington, Illinois, The Global Leadership Summit is now hosted in more than 1,500 churches, auditoriums, offices, board rooms, school gyms and even prisons, reaching more than 400,000 people around the world. It's amazing to think about how this ministry has grown.
In the city of Fort Wayne, Indiana, the Summit is having a unique, city-wide impact. What started in a church venue, it is now gathering 2,000+ leaders at a convention center in the Allen County Memorial Coliseum in Fort Wayne. They describe the Summit as a catalyst and a platform to bring change to make their city a better place to live.
"It will never get old," says Lori Whitman, Spiritual Development Coordinator at Parkview Health in Fort Wayne, Indiana. "The moment happens when the lights dim, the doors close and all of our leaders are together for two days to be renewed, encouraged, empowered and loved. I look at it and say, look at what God is doing, He is so good!"
When I see this many leaders together in a room, taking the time for themselves, it brings me to tears.
Growing up as a pastor's daughter, Lori has a special place in her heart for encouraging and empowering leaders. In her key volunteer role as event manager for the Summit in Fort Wayne for the last 16 years, she's been able to do just that. "I'm a pastor's daughter and have worked for high level corporate leaders and pastors for most of my career; the one thing I know is that they give and give, and rarely take time to feed themselves. The Summit is perfect to give them this space—and it's in our city, so there's no transportation, lodging or meals to have to figure out.
"Through the Summit, I'm growing to love people more, learning how to empower people to a degree where I hope they feel valued and have purpose. When I see this many leaders together in a room, taking the time for themselves, it brings me to tears. We are seeing people's lives changed."
The Summit united leaders around a vision for the city of Fort Wayne
Through the Summit, the GLS & Beyond, a 501c3 non-profit was formed. The GLS & Beyond board of directors realized that the Summit is a unique platform to see the change they longed for in their city. "It was an aha moment at one of our board meetings," said Lori. "The president of The GLS & Beyond, Sherri Miller, asked the question, what are we doing with the Summit? What is our calling with this endeavor? Are we to do something more?"
Our eyes and ears became open to the lost in our city…
They quickly realized that God was calling them to change their city through the gospel!
No one could have predicted what was about to come out of their meeting that day. "Our eyes and ears became open to the lost in our city and how we are honored to have over 2,000+ leaders in our midst at the Summit, many of whom do not know Christ," said Lori. "We stopped the meeting and just prayed, asking God to reveal to us what He was stirring in us."
After the meeting, Mike Packnett, CEO of Parkview Health and Larry Lance from Youth for Christ of Northern Indiana said, why don't we get together next month and invite a couple others and continue to seek God in this? So, they did, and 27 people showed up for the next meeting.
A city-wide movement is born
"We loved our time together, so we said, let's do this again next month," said Lori. "And a year and a half later, we have over 250 leaders from all different backgrounds in attendance for an amazing time of worship and prayer meeting once a month at 7:00 a.m. The power that comes over that room is like nothing I've ever experienced! Just recently, more than 650 leaders came to an evening prayer event! The worship band had 10 churches represented, we had intercessors leading times of prayer and I don't think anyone wanted it to end!"  
The outcome of these meetings resulted in planning ways to reach their community. "The Summit has given us unity. These leaders have attended for years and have grown to love each other and they are fired up about coming together to reach our community for Christ," said Lori. "Pastors, non-profit leaders, corporate leaders, government leaders, and education leaders are on board. These days we are headed into a training mode to get everyone on the same page. We are looking at our community and asking the questions, what is there to do, what can we do and what will we do together. Our goal? To reach every man, woman and child with the opportunity to hear the gospel. A place to start will be right in our neighborhoods, loving each other, shining Jesus on a personal level with those around us.
"On my wall are Craig Groeschel's words from this past Summit,
We have everything we need to do what we are called to do.
It's time to step INTO our calling and leave doubt and insecurity behind.
Stop, Ask, Wait, Listen, Move.
"In Fort Wayne, God is speaking loud and clear. He's divinely bringing a unity and a community spirit that we have not seen before. We've been watching Him pull it all together for years–and we know that now is the time.
"Go to the Summit! Bring your team–be fed, encouraged, empowered and just sit back and let us treat you to two days that you really can't afford not to have! Be with other like leaders, network, enjoy building community. It is truly the place to be in August and you are missing out if you don't attend!"
We welcome and encourage comments on this site. There may be some instances where comments will need to be edited or removed, such as:
Comments deemed to be spam or solely promotional in nature
Comments not relevant to the topic
Comments containing profane, offensive, or abusive language
Anonymous comments
If you have any questions on the commenting policy, please let us know at heretoserve@globalleadership.org
Equip, encourage & inspire global leaders with a gift today
When you give to the Global Leadership Development Fund, your gift inspires and equips Christian leaders, facilitating transformation in some of the world's most challenging environments.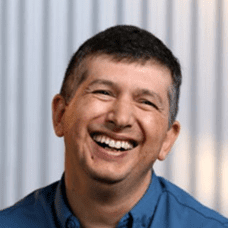 "Without your heart for giving, we could not have had the GLS in many countries like Bolivia, Ecuador, Cuba, Chile, Peru and others in the rest of Latin America."
Carlos Arroyo, South America