Published December 21, 2016
Gary Schwammlein is Unbelievably Grateful for You this Christmas Season
Gary Schwammlein, President of Willow Creek Association, shares his heart during this Christmas season.
Merry Christmas! It's a joy to write you as I pause during this Christmas season to reflect on what's happened this year.
During Thanksgiving, my family sat together and shared what we are most thankful for. There were stories that brought tears to our eyes and some that brought smiles and laughter. Our lives are filled with stories. I'm so grateful to be par t of an organization that develops Christians in their leadership, resulting in Kingdom-impact stories that are expanding across the globe.
These stories bring me hope.
I'm unbelievably grateful for you and your involvement in The Global Leadership Summit. What you and others are inspired to do because of the GLS motivates me to return to work every day to expand the reach even further. It's been an incredible year.
Last month, I spent a week visiting GLS sites in Uganda, Nigeria and Rwanda. I met many people whose lives were transformed through the GLS, and I'm eager to share just a few of their stories of transformation — school transformation, feeding the hungry, and prison reform.
School transformation
I'm grateful for a woman who was deeply touched by what she heard at the GLS in Lagos, Nigeria. She felt convicted to visit a school in one of the worst slums in Lagos to learn about the school's needs. What she found was far worse than she could have imagined. Built in a swamp area, the school's buildings were in poor condition with no functioning toilets, no running water, a leaky roof, too few teachers, and pupils who were malnourished and sick.
Inspired by what she heard at the GLS, she put her leadership gifts to work and organized a program to attack the school's problems. Together with her church, they are making incredible progress. She cried as she shared her story–She did not think she was a leader, but the GLS encouraged her, and people in her community are benefiting. This school and these pupils are doing much better. And you are part of this transformation!
Feeding the hungry
Another story I heard was from a family in Nigeria who own a flour mill. They were stirred by the Grander Vision story of Walgreen's campaign to provide one free vaccine to a child in need for every vaccine purchased. Inspired by this example, the family decided to give a portion of flour to a family in need for every pound of flour purchased. As a result, hungry people are being fed in their community! You are a part of this transformation!
Prison reformation
The final story I'll share is from a prison warden in Kenya named Wanini. She offered the GLS in her prison for the first time this y ear. Her vision is to bring the GLS to e very prison in her country! Did you know you were making an impact on prisons in Kenya?!
None of these stories would be possible without the support of our donors and prayer warriors.
The GLS is not just about gaining new skills to lead better; it inspires people to put their leadership into action for causes that God cares deeply about.
I travel around the U.S. and dozens of countries each y ear. I hear story after story of how the GLS impacts lives, organizations and entire countries.
While in Nigeria, it became clear to me that although we have 60 GLS locations there this year, we should strive for 400! As I see how relatively few people impact the church in this country, I can't even comprehend the positive impact 400 GLS sites would have!
It's a big vision, but I believe God will speak to his people to provide funds in thanksgiving for the blessings they have received.
After what I have seen and heard on this trip, I cannot help but urge you to prayerfully consider how you can partner with us to expand the GLS to hundreds of additional sites in the more than 125 countries where the GLS is held.
Everyone wins when ordinary people take whatever leadership gift they have and put it to practice to lead better and benefit the lives of others. That's what servant leadership is all about. I am grateful that I can invite you to be a partner with us in funding this exciting adventure!
Wishing you and your family a blessed Christmas,
Gary Schwammlein
President, Willow Creek Association
Please seek God's will on how He wants you to respond to this opportunity and need.
Every gift, of any size, creates a ripple effect of Kingdom impact across the globe.
There is still more than a $2M gap as we head into year-end.
To learn more about how you can support this mission,
go to www.willowcreek.com/give.
We welcome and encourage comments on this site. There may be some instances where comments will need to be edited or removed, such as:
Comments deemed to be spam or solely promotional in nature
Comments not relevant to the topic
Comments containing profane, offensive, or abusive language
Anonymous comments
If you have any questions on the commenting policy, please let us know at heretoserve@globalleadership.org
Equip, encourage & inspire global leaders with a gift today
When you give to the Global Leadership Development Fund, your gift inspires and equips Christian leaders, facilitating transformation in some of the world's most challenging environments.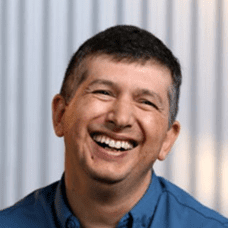 "Without your heart for giving, we could not have had the GLS in many countries like Bolivia, Ecuador, Cuba, Chile, Peru and others in the rest of Latin America."
Carlos Arroyo, South America