Published June 30, 2021
Generous Donors Allow Transition Home to Experience Impact of the GLS
In 2020, the Global Leadership Network took on a new initiative to serve those who would otherwise not be able to access the leadership training provided at The Global Leadership Summit (GLS). Because of the generosity of our incredible donors, we are able to bring the Summit to men and women living in transition homes again in 2021.
…my life has become about progress instead of excuses.
For the men transitioning out of prison at the Men of Valor ministry in Tennessee, the GLS in 2020 was an incredible opportunity to be encouraged and equipped for their purpose.
Curt Campbell, who has been on staff with Men of Valor since 2005 and has been volunteering since 1997 when it was founded, was thrilled with the opportunity to share the Summit with the men they serve. "Most of our guys are less than a year out of prison, and though they did not perceive themselves as leaders prior to the Summit, they all walked away with a profound understanding that God can use them in powerful ways if they will live with an intentional mindset to love others and lead well by example."
"Thank you! Thank you! Thank you!" exclaimed Curt. "I have given donations to the Summit every year for the past decade, but never dreamed some of the 'unreached' recipients would be the guys I have the privilege to work with every single day. What a blessing!"
Check out what some of the men had to say about their experience at the Summit in 2020!
"'You can make excuses, or you can make progress, but you can't make both.' Wow! As Craig Groeschel shared this in his talk at the Summit in 2020, I began reflecting on my life and how well this one statement summed it all up. I spent so many years in and out of prison and addiction because I was full of excuses–I was definitely part of the revolving door so common with incarceration. Thankfully, through a relationship with Jesus and the support of some great Christian men, my life has become about progress instead of excuses. Change is inevitable. It's part of life. We can embrace it and make great progress, or we can fight it, make excuses and just stay stuck. I'm thankful for the encouragement of the GLS that has not only shaped my life but is helping me to invest more effectively in the lives of others."– Darnell Ford, GLS Attendee, Men of Valor, Tennessee
To those of you who gave and continue to give to support the ministry of the Global Leadership Network, thank you.
"As a former inmate in the Tennessee prison system, I felt really blessed to be able to attend The Global Leadership Summit and get a new perspective on my opportunity to be a leader. My takeaway from the Summit was about obsessing over the 'Why.' People change for two reasons…desperation or inspiration. I have definitely experienced change in my own life through both motivators. The 'Why' disarms the critics, educates the bystanders and empowers the advocates. As I continue to have the opportunity to share my story, I have learned the power of incorporating the 'Why.' The Summit was a great developmental experience!" – Brian Belser, GLS Attendee, Men of Valor, Tennessee
"Before I attended The Global Leadership Summit, as prideful as it sounds, I was one of those guys who thought I knew everything. That may sound funny coming from a formerly incarcerated person, but I've lived a lot of life and done a lot of reading and studying. The GLS taught me that 'we have to level the playing floor, where every person can be heard regardless of their background.' My life here at Men Of Valor is different because I learned that I need to apply this particular thought more liberally. As a house manager now at our reentry campus, I must meet the men where they are regardless of their background, and love on them and share what God has done and is doing in my own life as an encouragement to them." – Mark Chandler, GLS Attendee, Men of Valor, Tennessee
To those of you who gave and continue to give to support the ministry of the Global Leadership Network, thank you. "Thanks for doing what you guys do to help encourage the folks in the trenches!" said Curt. "We are blessed beyond measure."
To learn more about Ministry Connect and the Global Leadership Network's initiatives to bring The Global Leadership Summit into transition homes, homeless shelters, crisis centers, vulnerable youth and trafficking survivors, go to GlobalLeadership.org/MinistryConnect.
We welcome and encourage comments on this site. There may be some instances where comments will need to be edited or removed, such as:
Comments deemed to be spam or solely promotional in nature
Comments not relevant to the topic
Comments containing profane, offensive, or abusive language
Anonymous comments
If you have any questions on the commenting policy, please let us know at heretoserve@globalleadership.org
Equip, encourage & inspire global leaders with a gift today
When you give to the Global Leadership Development Fund, your gift inspires and equips Christian leaders, facilitating transformation in some of the world's most challenging environments.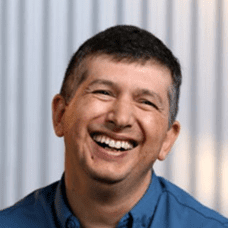 "Without your heart for giving, we could not have had the GLS in many countries like Bolivia, Ecuador, Cuba, Chile, Peru and others in the rest of Latin America."
Carlos Arroyo, South America