Published July 6, 2020
Giving Without Expectations—Supporting My Community Through Coronavirus
When I was 19, my dad was diagnosed with ALS. This event changed me and how I approach all aspects of my life going forward. My cousin, Ray, told me, "You have two choices—go through this or grow through it. What you choose will determine everything." 
So, I chose to grow through it, and it changed my life. I carried this idea with me both in life and business. And today as a business owner and entrepreneur, I have a passion for helping people and their businesses grow, especially through challenges and by adapting a culture of achieving a greater purpose than profit.  
Growth Through the Summit
Later in life, as an attendee of The Global Leadership Summit, my boundaries got pushed further into a combined approach of business and growing Jesus' Kingdom. I still remember the first time I attended the Summit 15 years ago, taking notes upon notes. As I listened, I received both personal and business insights and challenges.  
You have two choices—go through this or grow through it. What you choose will determine everything.
Since then, the opportunities at the Summit for continued personal development have challenged me to be better. It is a regular source of inspiration, education and equipping. And I have been able to model much of what I learn and how I learn back into the organizations I work with.  
A Part of Something Bigger
Early in my career, I was inspired by a business I was working for that strived to give back in significant ways. I was blown away by their generosity. I realized that the work I did every day, impacted the world, not just my world. I "felt" the effects of making a difference!    
As I've built my own business, I've developed a dream to further develop a sense of fulfillment in all that I do—I truly believe when people wake up, knowing they are part of something bigger, their lives can be exponentially more rewarding. So, I desire to spread that message as far as I can and am starting right here in my local community. 
Give Without Expectations
In the wake of the recent global health pandemic, I had a conversation with Matt Hoskins, the CEO of PayProTec, and we talked about the need to help our local area restaurants through this season, especially the restaurants that didn't have corporate backing to help them through. Matt came up with the idea for Gift Card Surge, and together we built a platform. Not only is this platform now helping local businesses, it is also helping people in our community by providing meals at discounted rates! The gift cards put cash in the hands of businesses up front, while offering discounted gift cards to the public.  
When you give without expectations, there is no disappointment, only service.
The idea has helped our community rally around those businesses. In my opinion, this is better than just throwing donations at a business, because this creates customer engagement by the community, which in turn creates conversations. Each purchase of a meal they may not have purchased otherwise then becomes an opportunity to create an experience that is then shared and talked about. Additionally, it is keeping employees on payroll.   
We have inadvertently created a marketing platform straight from the desire to give without expectations! 
My advice to others leading in unprecedented new realities:
Have a mindset of 
g
rowth.
"Grow" through this instead of simply "go" through it. There is a big difference. Growing through it opens the door to constant education and pivoting as needed.  
 
Develop action and a culture of giving without expectations
.
When you give without expectations, there is no disappointment, only service. Along the way seeds get planted that will undoubtedly yield positive fruit for individuals and business. 
The current environment we find ourselves in currently makes incredible content and education from leaders more important than ever.   
Leaders have an opportunity to lead in a way not often encountered. There are more people that are struggling than have been in a long time. If you can attend and walk away with just a few things that will help you bring a new idea, encouragement, hope and direction to those that you influence, isn't that worth it?   
Leaders have to continually invest in themselves, and attending the Summit is an opportunity to do just that. 
We welcome and encourage comments on this site. There may be some instances where comments will need to be edited or removed, such as:
Comments deemed to be spam or solely promotional in nature
Comments not relevant to the topic
Comments containing profane, offensive, or abusive language
Anonymous comments
If you have any questions on the commenting policy, please let us know at heretoserve@globalleadership.org
Equip, encourage & inspire global leaders with a gift today
When you give to the Global Leadership Development Fund, your gift inspires and equips Christian leaders, facilitating transformation in some of the world's most challenging environments.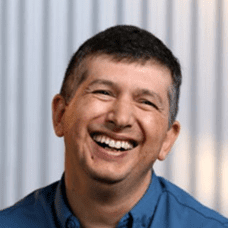 "Without your heart for giving, we could not have had the GLS in many countries like Bolivia, Ecuador, Cuba, Chile, Peru and others in the rest of Latin America."
Carlos Arroyo, South America