Published November 25, 2019
#GivingTuesday Donations Support Expansion of the GLS in Prisons
The Global Leadership Summit was held in 82 prisons in 2019 (up from 11 prisons in 2015). The hope and desire from the field only grows to bring the GLS into more US prisons in the future. This #GivingTuesday you can help bring the GLS to 100 prisons in 2020!
Why would you want to support the GLS in more prisons? This is why it matters:
The results of prison life are deep and long lasting, with consequences for us all. Because 94% of the prison population will be released one day, they'll go back into society and into our neighborhoods, maybe even to the house next door. We need to do whatever we can to help them be successful and leave the criminal life behind. – Allen Hughes, Corrections Training Officer, Missouri Department of Corrections
94% of the prison population will be released one day, they'll go back into society and into our neighborhoods, maybe even to the house next door. 
To document and measure the way the GLS influences inmates, our friends at Southeast Missouri State University have been conducting a study on those who've attended the GLS at Southeast Correctional.
The results are astounding.
What they've discovered is that by delivering quality leadership training to inmates, they establish the potential to transform followers to leaders, create a more receptive and peaceful inmate culture and better prepare inmates for release and reintegration into society.
The findings of this study support the idea that when inmates attend The Global Leadership Summit they develop characteristics of servant leadership. Specifically, after participating in the GLS, inmates reported increased feelings about their ability to:
be a leader
lead people who may be different from them
support people and their decisions
see their own strengths and weaknesses
They also reported that the GLS helped them to become a better leader.
Leadership skills for re-integration
Studies have shown that being a "follower" is a contributing factor in many prisoners' entrance into criminality. But by strengthening servant leadership characteristics in inmates, not only can they transform into leaders, but human capital is established and reentry/reintegration can be positively impacted. This innately aligns with the restorative justice competencies of healing, reintegration and personal change.
Leadership skills to change culture
Most of the prisoners included in the GLS training are housed in a Level 5 (maximum security) prison. Whereas some participants will eventually transfer their servant leadership characteristics to life outside of prison, thereby having an impact in their families and communities, many participants are serving sentences of life without parole. Consequently, they are placed in a unique position to use their leadership skills to positively change the culture of the institution. Anecdotal reports from prison staff suggest that this change in institution culture is already notable.
Can you imagine what could happen if every inmate, in every prison in the US had access to servant leadership development training?
This #GivingTuesday you can help bring the GLS to 100 prisons in 2020!
Donate at GlobalLeadership.org/Give
---
The research team from Southeast Missouri State University includes: Dr. Raleigh Blasdell, Michelle Kilburn, and John Wade of Southeast Missouri State University. The findings presented are part of an ongoing evaluation of the impact of the GLS on offender participants.  An earlier version of the material presented here was included in the Newsletter of the Restorative and Criminal Justice Section of The Academy of Criminal Justice Sciences.
We welcome and encourage comments on this site. There may be some instances where comments will need to be edited or removed, such as:
Comments deemed to be spam or solely promotional in nature
Comments not relevant to the topic
Comments containing profane, offensive, or abusive language
Anonymous comments
If you have any questions on the commenting policy, please let us know at heretoserve@globalleadership.org
Equip, encourage & inspire global leaders with a gift today
When you give to the Global Leadership Development Fund, your gift inspires and equips Christian leaders, facilitating transformation in some of the world's most challenging environments.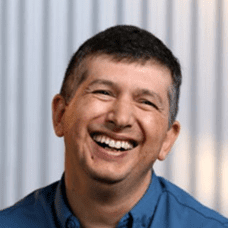 "Without your heart for giving, we could not have had the GLS in many countries like Bolivia, Ecuador, Cuba, Chile, Peru and others in the rest of Latin America."
Carlos Arroyo, South America