Published April 3, 2017
The GLS Encourages Staff from Zimbabwe's Largest Child Protection Service
In an effort to facilitate the smooth rollout of a proposed Global Leadership Summit program in Zimbabwe schools, the local GLS team set out to empower the management staff at Childline, Zimbabwe's largest child protection service that offers a 24/7 child helpline.
Childline's protection services includes prevention, detection and response to child abuse, violence and exploitation, staffed with a selfless team that often goes unpaid for months at a time.
The team sees the GLS as a tool that can be leveraged to create lasting change.
With a passion to make a bigger impact on children in Zimbabwe, the Childline program coordinators and staff came together for a mini GLS at their headquarters in Harare, Zimbabwe.
Harold Chilowa, key leader for the GLS in Zimbabwe said, "The impact of those two days would also have a profound impact on the GLS team with regards to understanding the extent of the crisis facing the child protection services in Zimbabwe. As I reflect upon the time the GLS team spent with top management, staff and volunteers of Childline, the magnitude of emotions I felt threaten to overwhelm me.
"We listened as they shared stories of desperate callers being dropped by the helpline because the IT infrastructure could not handle more than 1000 calls daily. We were humbled by the social workers who traveled thousands of kilometers at their own expense to rescue children in dangerous situations. These same social workers traveled at their own expense to attend the GLS, and shared, often tearfully, that they knew they were called to stand in this very daunting gap.
"Sobered by the heart-wrenching alarming increase in cases of child trafficking, child marriages and child abuse, I was equally hope filled and inspired by stories of rescued and rehabilitated vulnerable children," said Harold. "Building into the Childline team and encouraging and empowering them to continue their work was the least we could do."
The Childline staff was particularly encouraged by Pranitha Timothy, John Maxwell and Wilfredo de Jesus during the mini GLS event. They were reminded that they are not alone, challenged to be more intentional about adding value to people and encouraged and affirmed as they stand in the gap for children in Zimbabwe.
Pranitha Timothy set the tone for the day with the story of emotional struggles and triumphs familiar to the Childline team members. Unlocking critical questions in the frank and tear-filled discussions, Pranitha's session was a reminder that they are not alone in their work.
John Maxwell's session, The One Thing to Get Right challenged them to be much more intentional in adding value in their work and personal life. The team shared that they had never thought of being so intentional in adding value, and acknowledged the status quo was no longer an acceptable option.
Pastor Wilfredo De Jesus' session, Standing in the Gap was an excellent conclusion to the day as he encouraged and affirmed their work. During the discussion, they spoke of the difficulties of standing in the gap for vulnerable children. Between 2010 and 2015, Childline, the only national helpline in Zimbabwe, answered more than 2.5 million calls, responded to over 4,000 letters and counseled thousands of children and their families with face-to-face counseling via the 64 community-based drop-in centers around the country.
Though Childline is under-resourced, it is evident that their passion is what drives the team forward. The GLS is there to equip, encourage and strengthen their team as they continue serve children in Zimbabwe. Both teams were mutually blessed by each other.
"God is opening doors. These attendees shared that never before had the Lordship of Christ been so openly declared in a meeting with all management and staff present," Harold shares. "Deeply humbled, the GLS team committed to a training to serve as volunteers for the under-staffed helpline. We believe we can become active agents in turning this critical agency into an agency that unapologetically declares and proclaims the Lordship of Christ in their rescue work."
Thank you to those who pray and financially support the GLS in places like Zimbabwe. Encouraging leaders like those at Childline is critical to the hope of the children in Zimbabwe.
We welcome and encourage comments on this site. There may be some instances where comments will need to be edited or removed, such as:
Comments deemed to be spam or solely promotional in nature
Comments not relevant to the topic
Comments containing profane, offensive, or abusive language
Anonymous comments
If you have any questions on the commenting policy, please let us know at heretoserve@globalleadership.org
Equip, encourage & inspire global leaders with a gift today
When you give to the Global Leadership Development Fund, your gift inspires and equips Christian leaders, facilitating transformation in some of the world's most challenging environments.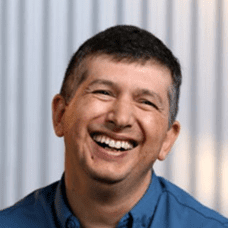 "Without your heart for giving, we could not have had the GLS in many countries like Bolivia, Ecuador, Cuba, Chile, Peru and others in the rest of Latin America."
Carlos Arroyo, South America