Published September 26, 2016
Because of the GLS | Servant Leadership Changes the Story for Orphans in Zambia
Because of Lawrence Temfwe's positive experience at his first GLS in 2007, he knew he had to share it with the leaders of his country. He became the key leader who brought the GLS to Zambia for the first time in 2009.
"Zambia needs the GLS because leadership matters," Lawrence shares. "All things — the success of Zambia — is dependent on leadership. If we are going to move forward, we need to depend on leadership. And at the GLS you bring some of the best leaders in the world at a very affordable cost. These people cannot be brought to Zambia to teach, but we take them there."
Since Lawrence brought the GLS to Zambia, there's been a ripple effect of servant leadership across the nation. What is happening as a result is changing lives, especially the lives of orphans and vulnerable children.
Shifting perspectives in Zambia
"The biggest thing I learned from the Summit is the issue of servant leadership," says Lawrence. "One of the big challenges in Zambia is self-serving leadership. People are very excited about being the big man on the block, but GLS has taught me how to serve people with humility."
Lawrence changed his leadership model toward servant leadership, and helped the leaders of Zambia realize the value of servanthood in transforming the country.
"I want to see leadership that serves our nation. I see big hope in that," Lawrence shares. "My nation has a lot of resources, but what we need is leadership that serves people — leadership that is concerned about people. That is really my biggest cry. We have begun working with people – young and old, helping them understand that if they want to see a stronger Zambia, they have to learn to serve."
God is with the servant leader
God spoke to Lawrence many times through the GLS, but one of the times changed the course of his life. "I was serving and living in an extremely under-resourced community. There were times I felt very lonely and unappreciated. At the Summit, they talked about the thing that wrecks you, and feeding upon it until it becomes a vision, God spoke to me. I heard Him say,
'I am with you in the trenches. This is where I will bless you.'
So I continued to serve there, in the trenches."
Servant leadership changes the story for orphans in Zambia
Lawrence leads an organization that focuses on helping the churches in his country serve and care for orphans and vulnerable children, people with HIV/AIDS, and strengthen leaders. "Most of these types of programs are totally foreign to churches, but this work is strengthened by hearing stories at the GLS about people who are doing incredible things in these areas."
Last year, Lawrence heard the grander vision story about a pastor whose church started adopting orphans. He was wrecked. Lawrence went back to Zambia with his team to come up with a plan to implement a similar program.
"We have 15 million people in Zambia and 1.5 million orphans. Between 600,000 – 700,000 of those orphans are orphans because of HIV," Lawrence explains. "When we got back to Zambia, we brought 10 orphanages together and said,
'Children shouldn't be raised in orphanages, but in homes. There are thousands of churches in this country; why don't we reach out to churches so they adopt the children from you?'
One of the orphanages agreed and we are working with them. Five people are ready to adopt. We are now working with the government so they can adopt quickly."
If more orphanages and churches catch onto this vision, imagine what kind of impact that could have on the 1.5 million orphans in Zambia?
"We are grateful for the church and we are praying to God that we can strengthen the church to raise leaders who would help the nation and change children's lives."
Thank you for supporting leaders like Lawrence
"To all people who support the GLS, I want to say thank you so much for your generosity.
"Your generosity in Zambia has helped bring 120 church leaders from poor, under-resourced communities to come and participate in the GLS. Over the last two years, we have also been able to bring 30 young because of your support. We are most grateful that you are helping develop quality leadership in Zambia. Thank you and God Bless."
Please continue to pray and support leaders like Lawrence in Zambia who seek to change lives, impact the Kingdom, and ultimately introduce people to Jesus. You make a difference for hundreds of thousands of leaders through your support and prayer.
To make a gift to the Willow Creek Association,
go online at willowcreek.com/give
We welcome and encourage comments on this site. There may be some instances where comments will need to be edited or removed, such as:
Comments deemed to be spam or solely promotional in nature
Comments not relevant to the topic
Comments containing profane, offensive, or abusive language
Anonymous comments
If you have any questions on the commenting policy, please let us know at heretoserve@globalleadership.org
Equip, encourage & inspire global leaders with a gift today
When you give to the Global Leadership Development Fund, your gift inspires and equips Christian leaders, facilitating transformation in some of the world's most challenging environments.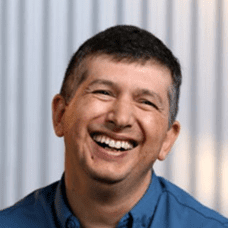 "Without your heart for giving, we could not have had the GLS in many countries like Bolivia, Ecuador, Cuba, Chile, Peru and others in the rest of Latin America."
Carlos Arroyo, South America