Published March 2, 2020
Group of Incarcerated Men Form "The Pluckies Book Club"  
A group of super volunteers in Florida are working hard in the prison system to bring The Global Leadership Summit to every prison in the Region 1 area of the Florida panhandle. Two of these volunteers, Libby Fisher and Erica Averion, strive to serve their prison sites with a high level of excellence.
In fact, Erica single handedly helped the Global Leadership Network to scale the Summit from 3 to 12 sites in the Florida prison system in 2019. Libby runs a book club at Walton Correctional. Libby decided to make The Global Leadership Summit faculty books a part of her club, and as a result, this group of incarcerated men are now making their way through this incredible leadership content to dive deeper into everything they learned during the Summit.
When Liz Bohannon learned about this initiative from Erica, she helped provide soft cover books of her newly released, Beginner's Pluck. (Hardcover books are typically not allowed within correctional facilities.)
After reading her book, this incredible band of security level four incarcerated men have self-titled themselves as the "Pluckies".
Recently, I received a letter from a gentleman in Walton Correctional nicknamed "Corn Dog". Corn Dog lives in the Faith and Character dorm where he teaches leadership development to other incarcerated men. He uses the life lesson he learned from The Pluckies Book Club to change the lives of those he encounters in prison.
Here is his story in his own words:
My name is Corn Dog, but outside this place, people call me Sean. I wanted to share with you and the whole GLN how they are influencing the lives here in the Walton's Faith & Character Based Program.
After attending the Summit and grasping the fact that everyone has influence, I asked, what does this really mean for those of us who feel as if we are helpless or have no influence? The answer is simple. This is your superpower. The power of a person is the influence they have and how they apply it.
For better or worse, we all have influence. How we use that influence matters. It changes lives.
I take the men in the class I teach through the seven types of influence using something most people are familiar with—super heroes. I also take the class through what I borrowed from Liz Bohannon and her circle of learning, but I turn it into the circle of influence. I am personally big on definitions so that people get the full understanding of what is being discussed. Starting with the word influence… By us living our lives and being ourselves, we all have influence and that will create an effect, like it or not.
How do we take hold of this power that we have and use it? How do we move from an unconscious state to a conscious state? We start by identifying the type of influence that we are dealing with. This is how we complete the circle—moving from unconscious influence to conscious influence and unconscious effect to conscious effect. Once we have the wheel in motion, we now lay out the types of influence we have in our day to day lives.
I ask questions designed to influence the way they think: How do you view people in power? How does this effect you? What are you afraid of? How do you overcome fear? What to you is a compelling force? Can you handle pressure? If we are obligated to follow things we don't agree with, how can we use that obligation in a positive way for those around us? What keeps you asking why? How has adversity shaped where you are? In what clever or skillful way do you use your life experience in a positive way?
Inspire those around you to be more, reach for new heights they never thought they could reach. 
For better or worse, we all have influence. How we use that influence matters. It changes lives. It will shape us into better people, husbands, wives, men, women and leaders. By using the one power we have we can be the grain of rice that tips the scale. We can better consciously shape the road that stretches out in front of us. Together as one body, we can use what's taught and what we learn at the Summit with our friends, families and businesses. We can use our influence to build a brand-new world. Now you will see with new eyes how influence shapes the world around you. When you combine a hero—a person of distinguished courage, nobility and character—with influence, you get nothing less than an unstoppable force. One that can shake the very foundation of the world. The influence you have will become the legacy you leave. Inspire those around you to be more, reach for new heights they never thought they could reach. Lead yourself and others with the influence you have. As Captain Planet used to say, "the power is yours."
-Corn Dog
If you have given in support of expanding The Global Leadership Summit in prisons across the United States, thank you. You are a part of these stories. You are a part of changing lives and telling those who are incarcerated that they have value and can have a positive influence.
We welcome and encourage comments on this site. There may be some instances where comments will need to be edited or removed, such as:
Comments deemed to be spam or solely promotional in nature
Comments not relevant to the topic
Comments containing profane, offensive, or abusive language
Anonymous comments
If you have any questions on the commenting policy, please let us know at heretoserve@globalleadership.org
Equip, encourage & inspire global leaders with a gift today
When you give to the Global Leadership Development Fund, your gift inspires and equips Christian leaders, facilitating transformation in some of the world's most challenging environments.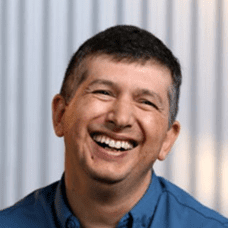 "Without your heart for giving, we could not have had the GLS in many countries like Bolivia, Ecuador, Cuba, Chile, Peru and others in the rest of Latin America."
Carlos Arroyo, South America