Published November 6, 2017
This is What Happens When You Pray and Give to the GLS
To all our friends who pray or financially support The Global Leadership Summit around the world…
Thank you!
Your generosity goes a long way. When you equip, empower and encourage someone through the GLS, you expand their impact in their community and change lives around the world!
In August we launched into the 2017 international Summit season, which continues to train up leaders throughout the fall and spring months in another 128 countries!
Be encouraged and inspired by our friends who express their thanks for the impact you have already had on their lives and in their countries, and please continue to pray for them in this season.
Thank you from Zimbabwe
What has happened in our country would not have been possible without you guys who have put your finances on the line in order for lives to be changed. You are putting your finances towards people you don't even know—people you've never even met, and I want to guarantee your resources are being used wisely, and are creating a better future for our young people. May the Lord truly bless you for the work you're doing. You don't have to be there, but your resources are representing you and are representative of what you guys have done. May the Lord bless you. Thank you so much.—Harold Chilowa, GLS leader, Zimbabwe
Thank you from India
The Summit in India is growing exponentially. We went from 6 to 16 to 34 to 54 sites, and now we have 84 events planned for 2017. The need is great. We see God using the GLS in a great way. And we really want to thank you—all our donors and supporters—for all the support you've given so we could make a change in our country, and so our leaders could have a greater opportunity for change. Our churches can have incredible influence because of your contributions.—Binu Varghese, regional leader for the GLS in India
Thank you from South America
Willow Creek Association donors, supporters and people who love the GLS, I am Carlos Arroyo from
Latin America, and I have the blessing and the opportunity to serve several countries in South America, as well as Panama and Cuba. I've seen all the needs we have met through your resources. Thank you very much. Without your heart for giving, we could not have had the GLS in many countries like Bolivia, Ecuador, Cuba, Chile, Peru and others in the rest of Latin America. I encourage you to continue with your great heart and gift of giving. I challenge you to invite others to be part of this movement. Under-resourced countries like ours, need your support. I am certain that God will bless you, because this GLS movement is in the heart of God. Thank you very much.—Carlos Arroyo, regional leader for the GLS in South America
Thank you from Nazareth
I'm very thankful to the donors who've contributed to help us continue our journey with the GLS in Nazareth. Their contributions have helped us and enabled us to reach and impact more and more people that churches are generally not able to reach—key people in the community in Nazareth, the home town of Jesus. Thank you for believing in us and believing in the vision. With God's grace and favor, we are trying to accomplish that mission and vision for his glory.—jBotrus Mansour, GLS leader, Nazareth
We welcome and encourage comments on this site. There may be some instances where comments will need to be edited or removed, such as:
Comments deemed to be spam or solely promotional in nature
Comments not relevant to the topic
Comments containing profane, offensive, or abusive language
Anonymous comments
If you have any questions on the commenting policy, please let us know at heretoserve@globalleadership.org
Equip, encourage & inspire global leaders with a gift today
When you give to the Global Leadership Development Fund, your gift inspires and equips Christian leaders, facilitating transformation in some of the world's most challenging environments.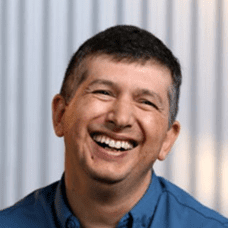 "Without your heart for giving, we could not have had the GLS in many countries like Bolivia, Ecuador, Cuba, Chile, Peru and others in the rest of Latin America."
Carlos Arroyo, South America