Published November 30, 2019
Hope Behind the Barbed Wire
Kyleemae Hrovat is the field team coordinator for the Global Leadership Network, where her primary role is to support the team in expanding The Global Leadership Summit at public host sites and prisons in the United States. The GLN offers a benefit to each staff member where he or she can take one week of time off work to serve in a ministry capacity. Through connections made in the GLS prison program, Kyleemae spent her ministry week in the Florida Panhandle, serving the inmates and chaplains at various prisons throughout the region.
______________________________
Awe inspiring and awakening, brilliant and brutal
I struggle to describe the experience of what it was like to spend a day with the inmates at a maximum-security prison. It was both awe inspiring and awakening, brilliant and brutal. In a room with plain white walls and rickety folding tables I sat across from 10 gentlemen, most of whom were serving 20+ year sentences without the possibility of parole. (Might I add a number of these guys were younger than me.)
As I soaked up their words, I realized I was looking at humanity at its finest.
What I saw on their faces were smiles as they shared their stories of how they were using their incarceration to mentor and serve other inmates who had shorter sentences. These "lifers" were dedicated to using the leadership lessons from the Global Leadership Summit (GLS) to change the lives of those who 'still had a chance out there'. As I soaked up their words, I realized I was looking at humanity at its finest. These were men who have found forgiveness and healing in Jesus and were now 100% bought in to changing the environment around them.
They spoke to me about how they loved hearing the story of Pete Ochs at GLS19 and how they were so inspired that the GLS would create a Grander Vision around a prison. Then the conversation changed.
The brutal reality
The life of the inmates in that Grander Vision Video was not the reality of the inmates at this institution. With a gentle and almost timid voice, one of the inmates asked me to share the truth about the realities of incarceration in a typical facility. He pleaded that the GLS audience would be inspired to know that these inmates, despite the difficulties of prison, were still determined to live out the learning they received at the Summit. I promised to tell their story, so please allow me to take you through the pain so we can see the promise on the other side.
Despite the difficulties of prison, they were still determined to live out the learning they received at the Summit.
This week I saw a chilling lack of dignity and an overwhelming presence of fear. I was appalled at the cost for an inmate to call outside the prison walls and wept heartily at the inhumanity of the restrooms. There was more shame and struggle than I could have ever imagined.
Despite the daily toils most humans never have to encounter, these guys work hard to be leaders. This is why I believe so much in the GLS Prison Program. Incarceration is an incredibly complex issue facing society and there is no immediate answer or fix. In fact, some of the things that weighed so heavily on my heart were simply necessary to keep everyone in the institution safe.
Hope and a courageous desire for change from the inside out
But what we can do is raise up leaders on the inside. The GLS content is actionable–what is learned can be put into practice the next day. What I discovered this week is that often these guys wind up in prison simply because they were never taught soft skills like communication, self-worth, or emotional management. If we can give inmates access to world class Summit content, we can change the trajectory of their lives and equip them to succeed.
I will be forever inspired by the men I met this week. Their desire to change the prison from the inside out is admirable and courageous. I consider it a privilege to serve them by providing access to the Summit stream year after year. I hope and pray they will keep their mission and vision alive despite the grave danger and difficulties of life behind the barbed wire.
We welcome and encourage comments on this site. There may be some instances where comments will need to be edited or removed, such as:
Comments deemed to be spam or solely promotional in nature
Comments not relevant to the topic
Comments containing profane, offensive, or abusive language
Anonymous comments
If you have any questions on the commenting policy, please let us know at heretoserve@globalleadership.org
Equip, encourage & inspire global leaders with a gift today
When you give to the Global Leadership Development Fund, your gift inspires and equips Christian leaders, facilitating transformation in some of the world's most challenging environments.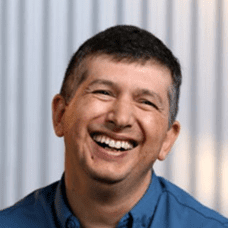 "Without your heart for giving, we could not have had the GLS in many countries like Bolivia, Ecuador, Cuba, Chile, Peru and others in the rest of Latin America."
Carlos Arroyo, South America